Whether you retired at the full retirement age or chose to retire early, you're eligible to enroll in Medicare three months before your 65th birthday. 
Once you've enrolled, you can make changes to your health care plans for three months in the fall.
For 2023, open enrollment occurs between October 15 and December 7, and any changes you make will take effect on the first day of 2024. During this time, seniors who aren't enrolled in Medicare Part D have the option to sign up.
But what is Medicare Part D, and is it worth the extra cost? We answer this plus 14 other pressing questions so you can make a more informed decision this October.
Get out of $10,000 or more in debt
Credit card debt is suffocating. It constantly weighs on your mind and controls every choice you make. You can end up emotionally and even physically drained from it. And even though you make regular payments, it feels like you can never make any progress because of the interest.
National Debt Relief is designed specifically to help you get out of credit card debt faster, without having to make drastic life changes. With National Debt Relief, you could pay off your credit card debt (with potentially way less interest) in one simple monthly payment.
How to get National Debt Relief to pay off your debt: Sign up for a free debt assessment here. (Do not skip this step!) By signing up for a free assessment, National Debt Relief can immediately assist you in paying off your debt, but only if you schedule the assessment.
What is Medicare Part D?
If you weren't taking any prescription drugs at age 65, you might not have signed up for Medicare Part D, which is Medicare's optional insurance plan for prescription drug coverage.
Opting out of Medicare Part D might have made sense at the time: As a retiree on a fixed budget, you should keep more money in the bank by avoiding insurance you don't need.
However, according to National Center for Health Statistics data, seven out of every 10 adults in North America between the ages of 40 and 79 take at least one prescription drug medication. 
As you age, the odds are good that you'll need at least one prescription drug, which makes Medicare Part D a useful plan to sign up for ahead of time.
What exactly does Medicare Part D cover?
Medicare Part D helps cover the cost of the most commonly prescribed medications. The exact medications your plan covers depends on which Medicare Part D plan you sign up for. 
You'll want to closely examine each plan's formulary (its list of covered prescriptions) before you choose the one you want. You can select the drugs you need coverage for on the Medicare website and will be shown plans that fit your needs.
What is the annual premium for Medicare Part D?
Most Medicare Part D plans charge a monthly premium on top of your current monthly Medicare Part B premium. 
Per data from AARP, Medicare Part D premiums cost an average of $31.50 a month ($378 a year) across the United States. However, the amount you'll pay can vary based on the plan you pick.
Earn $200 cash rewards bonus with this incredible card
There's a credit card that's making waves with its amazing bonus and benefits. The Wells Fargo Active Cash® Card(Rates and fees) has no annual fee and you can earn $200 after spending $500 in purchases in the first 3 months.
The Active Cash Card puts cash back into your wallet. Cardholders can earn unlimited 2% cash rewards on purchases — easy! That's one of the best cash rewards options available.
This card also offers an intro APR of 0% for 15 months from account opening on purchases and qualifying balance transfers (then 20.24%, 25.24%, or 29.99% variable). Which is great for someone who wants a break from high interest rates, while still earning rewards.
The best part? There's no annual fee.
What is the annual deductible?
A deductible is the amount of money you pay out of pocket before your insurance plan kicks in. Not all Medicare Part D plans have deductibles, but if yours does, note that the federally mandated maximum deductible is $505 for the entire year.
What is the annual out-of-pocket maximum?
Currently, there's no out-of-pocket maximum for Medicare Part D. Luckily, the Inflation Reduction Act of 2022 will cap yearly out-of-pocket costs at $2,000 beginning in 2025.
Does it cover brand-name drugs or only generics?
Medicare Part D plans should cover both brand-name and generic prescription drugs. However, you might pay more out of pocket for certain brand-name drugs, especially when a generic version is available.
What are prescription drug tiers?
Most Medicare Part D plans divide prescription drugs into tiers that determine how much each medication will cost with insurance. 
For instance, your Medicare Part D plan might define most generic prescriptions as tier-one drugs, which would come with a lower co-payment. A tier-two drug could include common brand-name drugs with slightly higher co-payments.
Again, which drugs fall under which tier is determined almost entirely by the plan provider. Carefully read through any potential plan's list of covered medications and tier structure before signing up.
Are any drugs not covered by Medicare Part D?
Medicare Part D plans do not cover most drugs that treat weight loss or gain, erectile dysfunction, cosmetic conditions, infertility, colds, or coughs. Over-the-counter medications aren't covered either.
However, you might still get coverage for a drug that primarily treats one of the conditions listed above if you're prescribed that medication for a different issue. 
For example, if a cancer patient is prescribed a drug that promotes weight gain, that drug might be covered by Medicare Part D.
Who should consider Medicare Part D?
You should consider Medicare Part D if you don't have prescription drug coverage through another insurance provider. 
Most seniors will eventually need prescriptions, so signing up for Medicare Part D earlier in your retirement is a good investment in your future.
Borrow up to $50k to finally crush your debt
If you have thousands in debt and you're barely making it paycheck to paycheck, you know how suffocating it is. Debt is always on your mind. It controls your life. And even if you make on-time payments, they're so expensive that you have nothing left over.
A personal loan could help you get out of this situation and lift your monthly debt burden significantly. You could finally pay off all of your debt at once, get rid of the sky-high interest rates, and slash your debt load to one manageable monthly payment.
AmOne is a marketplace where you can find some of the best personal loans available. They match you with loans up to $50,000 with rates as low as 2.49%. That's better than most credit cards. And easier than draining your bank account every month. Seeing what you qualify for doesn't affect your credit score, and if you're approved, you could get money the next day.
How old do you have to be to get Medicare Part D?
As long as you're also signing up for Medicare Part A or B, you can sign up for Medicare Part D (and any other Medicare plan) starting three months before your 65th birthday.
Your initial enrollment period ends three months after your 65th birthday. If you enroll late in Medicare Part D and don't have creditable drug coverage, you may have to pay a late enrollment penalty.
Can you add a Medicare Part D plan anytime during the year?
Unless you experience a life event that opens a one-off enrollment period (for instance, a move to a new state), you can only change or add coverage during the annual open enrollment period from October 15 to December 7.
What is a late enrollment penalty?
Medicare Part D's late enrollment penalty is an additional fee you'll be charged if you don't sign up for Medicare Part D during your initial enrollment period and decide to add it later. 
The fee also applies if you go without prescription drug coverage through another insurance plan for more than 63 days.
Unfortunately, the late enrollment penalty cannot be waived. If you incur the penalty, you'll have to pay an extra monthly fee for the entire time you remain on your Medicare Part D plan — which usually means paying the additional monthly fee for the rest of your life.
Do you have to use specific pharmacies?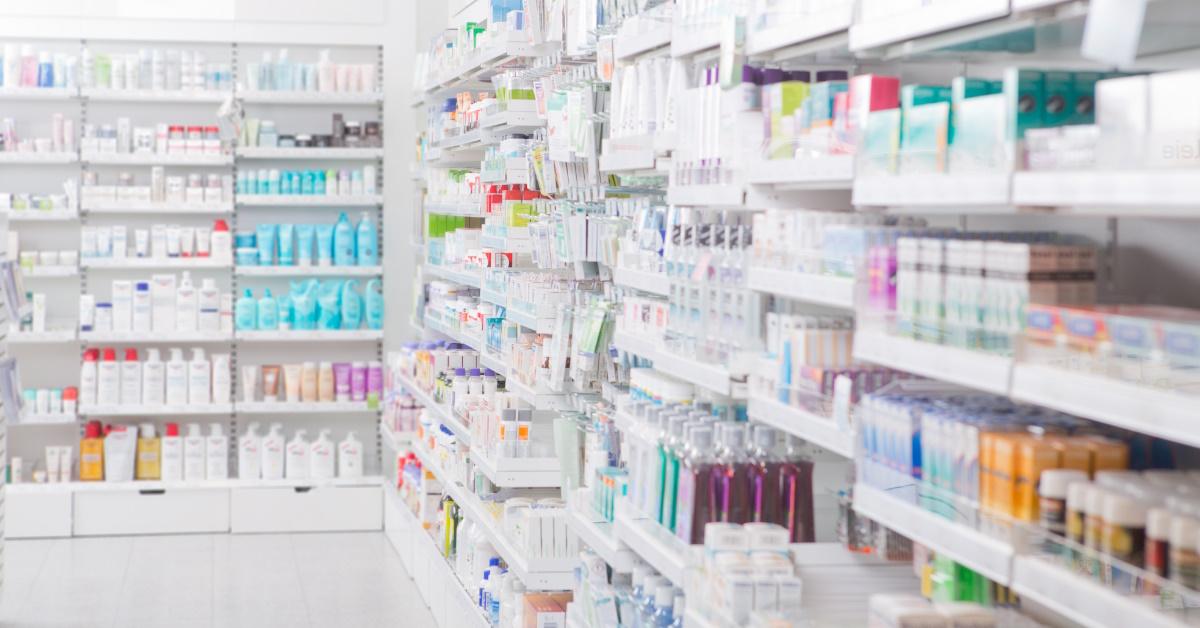 You should always visit a pharmacy within your Medicare Part D plan's network to minimize the amount of money you spend on prescriptions each year.
If you fill a prescription at an out-of-network pharmacy, you'll likely pay more out of pocket than you would otherwise.
What is catastrophic coverage?
Catastrophic coverage is automatic Medicare insurance coverage that kicks in if you've spent more than $7,400 on medical care out of pocket this year. The number will increase to $8,000 in 2024.
With catastrophic coverage, you should make a much more affordable copayment — or more affordable co-insurance payment — on any prescriptions you pick up for the rest of the year.
Is Medicare Part D worth it?
Medicare Part D is worth it for most, if not all, seniors and retirees. Although the extra $30-a-month premium might require you to be a little shop smarter at the grocery store, you'll save a staggering amount on prescriptions compared to their cost without insurance.
Bottom line
Even if you aren't currently on prescription medications, it's crucial to consider enrolling in Medicare Part D as soon as possible to avoid wasting money on expensive prescriptions.
If you didn't sign up for it during your initial Medicare enrollment period, don't worry. Late enrollment penalties are based on how many months you go without prescription drug coverage, so the sooner you enroll, the less you'll be charged in late fees.
National Debt Relief Benefits
No upfront fees
One-on-one evaluation with a debt counseling expert
For people with $7,500 in unsecured debts and up