As Millennials now make up a larger portion of the US workforce than any other group, and their spending power grows, it becomes increasingly interesting to see how they are spending their money as they aim to avoid foolish mistakes made by previous generations.
Millennials tend to prioritize self-care and experiences more than anything else. They actually spend more money than other generations on alcohol and toys as they believe in enjoying their lives to the fullest. 
In addition to these, here are 15 things they spend more on than other generations.
Home furnishings
With many Millennials working from home, it's not a surprise they want to spend more money making it a place they love. 
The COVID-19 pandemic created more remote work opportunities, and some Millennials chose to stay remote once restrictions were lifted.
Furniture — whether for the home office or otherwise — and decor are things a fair share of Millennials have spent more on than other generations have before.
Online shopping
Millennials love convenience, and this makes sense since they are often busy with full-time jobs and sometimes additional business ventures. 
It's much easier for this tech-savvy generation to make purchases from home than it is to go to the store.
Most Millennials understand that time is money, and the time spent driving to a store, shopping, and driving home just isn't worth it for them.
Amazon Prime
Amazon Prime offers fast and free shipping, two things most Millennials appreciate. Add the wide selection Amazon offers its customers, and the shopping experience is a win.
Nearly 50% of Millennials purchase from Amazon at least weekly, and some buy from the e-commerce giant nearly every day.
Holiday shopping
Millennials are more willing than some other generations to spend on gift-giving during the holidays.
Some of this could be attributed to the fact that this generation makes up more than a third of the US workforce. Of course, many Millennials do their holiday shopping online and probably through Amazon.
Buy now pay later services
Buy now pay later services allow you to make small payments on sometimes fairly small purchases, but they usually come with added fees. This doesn't stop Millennials from using them.
Offering these buy now pay later options can influence Millennials and make them more likely to follow through with a purchase.
Eating out
Despite their love for shopping from home, Millennials spend a significant amount of money eating away from their houses.
Spending so much on eating out might result from their desire to keep up with friends or get out of the house after a long day of working remotely, even when they don't have the room in their budgets.
Savings
Millennials have less savings for retirement than some other generations, but they tend to start saving earlier.
This generation has a large earnings potential, which could contribute to their ability to stash away savings in their 20s. 
And, priced out of the real estate market, some Millennials are choosing to live with relatives (like their parents) for longer than other generations, which has made saving a whole lot easier.
Non-mortgage debt
Student loan debt is significant among Millennials. However, having a college degree has proved beneficial for some of this generation, as incomes tend to increase over time for Millennials with higher education.
Credit cards and other debt have also been a problem for some Millennials, perhaps because of their Buy Now Pay Later tendencies and desire to keep up with their friends.
Fun experiences
Millennials enjoy spending their money on experiences rather than physical products. 
Much of their memories caught on camera are shared on social media, allowing their friends, family, and everyone else to share in their experiences.
Their appreciation for self-care could also place a role in their love for experience-based purchases.
Investments
Almost one-third of Millennials started investing before they turned 21. Many of them learned about investing from their parents, despite Baby Boomers and Gen Xers starting to invest at a later age.
Easy-to-use apps and websites might also contribute to Millennials' early investing habits. These platforms have made it easy for the tech-savvy generation to dive into investing.
Environmentally sound and socially conscious products
Many Millennials feel passionate about their environmental impact and will only shop for businesses and brands that are environmentally friendly. 
They also tend to care about social impact and might not use a brand if it isn't in line with their own political views.
Luxury items
Even though Millennials have faced barriers with inflation and few raises, they are spending some of their income on luxury brands. Social media has had a large impact on Millennials' spending habits.
Because this generation spends much of its time online, and many follow these high-end brands, they are consistently exposed to advertisements and influencers.
Video streaming
Millennials have let go of cable, which is probably a smart financial decision. But they spend more on video streaming services than some other generations.
People in this age group value a healthy work life balance. So even though a large chunk of Millennials have side hustles, which cut into their time, they make room for favorite movies and TV shows.
Food delivery
Food delivery services can become costly when factoring in tips, service fees, and delivery fees. But Millennials still value convenience and are willing to pay for it. 
They can view selections from several stores and even chat with their shoppers. They might also lean toward restaurants offering food delivery, whether through the restaurant itself or a separate delivery service.
Healthy food options
This generation understands, more than some others, the importance of eating healthy and maintaining a healthy lifestyle. 
With this knowledge, they are more likely to pay higher prices for healthy and organic food options.
Bottom line
Millennials, those born between 1981-96, are said to be "fueling the experience economy." This is because they tend to lean toward spending their money on something they enjoy. 
This mentality has led to some smart financial decisions, such as saving and investing early on in their lives. But it has also led to many needing to get out of debt at a higher clip than previous generations at their age. 
Since Millennials will likely have the most buying power of any generation for some time, it will be interesting to see how these trends change over the next several years. 

Get free, sustainable household products
Learn More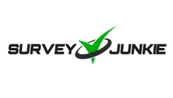 Learn More