Staying on budget, cutting expenses, and saving for the future can be a challenge — but your mobile phone can make achieving these goals easier.
Couponing, budgeting apps, and even investing apps can deliver instant savings, insights into your spending habits, bill reminders, and more right to your phone. Some even enable you to earn cash back just by buying groceries or filling your gas tank.
But which apps are right for you? Here are our top 10 picks for mobile apps that can help you save, or even earn, some serious cash.
10 mobile apps to help you save money
1. Ibotta
Ibotta gives a new spin to the idea of clipping coupons. Instead of lowering the amount of money you spend on a purchase, you earn cash back when you complete deals offered by the app.
How it works: Select the offers you want in Ibotta, then go shopping. After your purchases are made, scan your receipt to redeem any offers you may have completed. You'll get a credit for the cash back you've earned and can cash out once you hit $20.
Make it work for you: Link your loyalty cards to the app and skip the receipt scanning. You can also make purchases through the app itself to earn even more cash back through online retailers, such as eBay and Amazon.
2. Ebates
Ebates is currently changing its name to Rakuten, but it still offers coupons and cashback offers for doing your normal shopping with more than 2,500 retailers.
How it works: Select the store you want to shop at to activate the cashback offer through the app, which then takes you to the selected retailer's website. Ebates receives the information about your purchase and issues you a credit. Once per quarter, you receive either a check or a PayPal deposit with all the money you've earned.
Make it work for you: See where you can combine offers for maximum savings, such as using a coupon or free shipping offer in addition to the cash back you earn by shopping. Also look for in-store offers, which earn you cash back when you link a credit card and use it at a participating retailer.
3. RetailMeNot
RetailMeNot is a savings app that provides in-store coupons, online promo codes, discounts, and cashback offers from more than 5,000 retail partners and 70,000 brands worldwide.
How it works: Search for deals by store, brand, category, or location through the app. Select one that looks good and present the bar or discount code to redeem the offer.
Make it work for you: RetailMeNot has special offers focused on different holidays, making it a good app to check when shopping throughout the year. It also offers cash back on gift card purchases and a prescription savings program that brings coupons directly to your phone.
4. Groupon
Groupon provides limited-time discounts and deals on products, tickets, gift cards, meals, travel, and experiences available both locally and online.
How it works: Search for and find an offer you're interested in. Pay through the Groupon app, then either get a voucher that can be redeemed at the point-of-purchase or place an order to be shipped directly to you.
Make it work for you: Groupon is connected with many of the other savings programs, including Ebates. Combine offers when you can for maximum savings. Also check out Groupon's Deals of the Day and Extra 20% Off checkout codes, all of which change regularly.
5. GasBuddy
The GasBuddy app takes the guesswork out of getting the best deal for your filling your gas tank. Use it to find the cheapest gas in your area.
How it works: Choose your grade of gas and search for the best prices. Enter a city or zip code, or take a look at a map. You can also enable location services and pull up a list of prices in your immediate location.
Make it work for you: The free Pay with GasBuddy program gives you a five cent discount per gallon when you pay at the pump using their card, which is connected to your bank account. Upgrading to the Plus or Premium payment programs can help you save up to 20 cents per gallon and get you free roadside assistance, but both require a monthly membership fee.
6. Acorns
Acorns is a micro-investing app that enables you to round up every purchase to the nearest dollar and invest the extra change into a retirement account. The app offers tiered pricing at $1, $2, or $3 per month.
How it works: Link a bank account, debit card, or credit card to your Acorns account. Use the linked card or account to make a purchase. Acorns rounds up your purchase price to the nearest dollar and invests the extra change for you, based on the preferences you've set up.
Make it work for you: In addition to making these small, regular investments, you can also set up a recurring amount of money to be moved from your bank to your Acorns account to help you invest faster. You can even shop cashback offers from brands like Airbnb, Lyft, and Barnes & Noble to earn additional investment dollars.
Paid Non-Client Promotion
FinanceBuzz doesn't invest its money with this provider, but they are our referral partner. We get paid by them only if you click to them from our website and take a qualifying action (for example, opening an account.)
7. Mint
Editor's note
In October 2023, Mint, the popular budgeting app, announced it'll shut down in January 2024. The parent company, Intuit, which acquired Mint in 2009, announced that its other service, Credit Karma, will integrate the functionalities of Mint. Stay tuned for further updates as the revamped tool becomes available to the public.
Mint is a budget and spending tracker by Intuit, designed to help you manage where your money is going and help you make smart financial decisions.
How it works: Add your bills, bank accounts, credit cards, and investment accounts into the app. Mint brings all this information into one place so you can easily see upcoming bills, get reminders when bills are due, categorize your spending, set up budgets, track your purchases, and alert you about suspicious transactions.
Make it work for you: Set up a budget, which can include saving for a specific purpose. Then use Mint's tools to make smart spending decisions throughout the month and move forward toward those goals. Also take advantage of the bill management tools, which can help you avoid being charged extra fees for making late payments.
8. Digit
Digit helps you set and meet savings goals by analyzing your spending and automatically setting money aside for you. The app is free for the first 30 days and then has a $2.99 monthly subscription fee.
How it works: Connect Digit with your checking account, then set up savings goals. The app uses an algorithm to monitor your spending, checking account balance, and upcoming bills, then determines an appropriate amount to withdraw from your checking account and place in your savings funds.
Make it work for you: Digit offers referral bonuses up to $5, as well as a 1% annual cashback reward based on the average amount of money you have in your app account. It also sends daily text messages about your checking account activity.
9. GoodRx
GoodRx enables you to compare prices at more than 60,000 pharmacies and find savings opportunities for your prescriptions.
How it works: Run a search for each of your medications and get a listing of prices and discounts at pharmacies in your area. You can have coupons sent directly to your phone or email address for printing. Redeem the coupons when you pick up your medications.
Make it work for you: Even if you have prescription coverage through your insurance, GoodRx could give you prices lower than your copays. You can even use the app to find savings on your pet's medications.
10. Joy
Joy is a financial coaching app that helps you understand the psychology of your spending habits and use that knowledge to save. Currently, it's only available for iOS devices, but the Android app is in production.
How it works: Start off by answering questions that help the software get a feel for your personality and financial situation. Then meet your virtual money coach, with which you'll have conversations about your spending and rate your transactions as "happy" or "sad" spends.
Make it work for you: Joy helps you understand the whys of your daily spending, which can lead to making smarter choices. It also offers a free savings account that withdraws a specific amount from your checking account and gives recommendations for how much money you can safely save on a daily basis.
There's a lot you can do with these mobile apps to work on reaching your financial goals, whether they're building a safety net, reducing expenses, or even buying a house. Simple steps can lead to big savings in the long term, and apps like these make doing so easy.
Want more ways to figure out how to save money with some of the best savings accounts and how to manage your money? Check out these simple hacks to grow your bank account.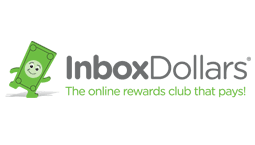 Inbox Dollars Benefits
Get a $5 bonus when you register with your email
You could earn money by taking surveys or making online searches
Over $80 million paid to members so far - how much can you earn?