It's no secret that drug prices are high. And that fact can lead some people to skip their medication or take smaller doses.

Fortunately, you might be able to avoid those compromises by using an app that can help you save money on prescriptions. 
Here is a list of apps that can help you keep more money in your wallet.
GoodRx
GoodRx is a user-friendly app that helps you find discount coupons for your prescriptions. You can also compare prices across pharmacies in your area. 
The website boasts that people can save up to 80% on many drugs, which might help you stay out of debt if you have expensive prescriptions.
The app will even alert you if a pharmacy offers a lower cash or membership price or if the manufacturer runs any deals.
It's free to sign up and access discounts. But there is also a GoodRx Gold membership with even more significant savings available. This costs $9.99 a month for individuals and $19.99 a month to cover up to six people in a family.
If you have multiple prescriptions, it may help to crunch some numbers and see if the extra savings outweigh the monthly fee.
You can't combine GoodRx discounts with your health insurance.
Optum Perks
You can use an Optum Perks discount card or coupon at over 64,000 pharmacies nationwide.
Optum Perks says people can save up to 80% on prescription medications. Its database has thousands of drugs. Once you find the ones you take, you can compare deals at pharmacies near you.
The app is free to use: Just show your card or coupon to your pharmacist after filling your prescription. You cannot combine Optum Perks discounts with your insurance.
ScriptSave WellRx
Customers save an average of 65% on generic and brand-name drugs with ScriptSave WellRx, and savings can reach as high as 80%. More than 65,000 pharmacies across the country accept the discount.
Just search the app for the lowest price on your prescription and show your phone to the pharmacist. ScriptSave can also send you a physical discount card.
As a bonus, you can also use ScriptSave WellRx for pet medications. ScriptSave WellRx discounts cannot be used with insurance.
Blink Health
Blink Health is a database of more than 15,000 medications you can search to help find lower cash prices on medications.
You can have your prescriptions delivered right to your home. Or you can pick them up at any of more than 35,000 pharmacies.
If you need a prescription but don't have insurance, you can schedule an online doctor visit for specific medications, such as birth control or cholesterol drugs.
If you use a Blink Health discount, you cannot combine it with your insurance. However, its sister app BlinkRx works with your insurance to help you get lower out-of-pocket prices.
RxSaver
You can find savings of up to 80% on more than 6,000 medications with RxSaver. Just search the database of drugs, find the lowest price at a pharmacy near you, and present the coupon to the pharmacist.
Coupons are accepted at "all major pharmacies," according to RxSaver.
RxSaver is free to use and even offers helpful prescription advice. For example, if you need an over-the-counter medicine but can't afford it, you can ask your doctor to give it to you as a prescription. 
With a RxSaver discount, the prescription price could be lower than the shelf price. RxSaver discounts are used in place of insurance.
SingleCare
Find prescription discounts for your whole family with SingleCare. Coupons are accepted at more than 35,000 pharmacies. SingleCare says you can save up to 80% on drug costs.
This app offers a membership program to rack up even more savings. When you sign up for the free account and fill out an eligible prescription, you earn bonus savings that can be applied to the price of your next prescription.
SingleCare discounts cannot be combined with insurance.
Easy Drug Card
Easy Drug Card helps people save up to 80% on their prescriptions at more than 65,000 pharmacies. After looking up your drug in the database, you'll receive a discount card you can print or download to your phone. Just show it to the pharmacist.
You may even be able to use your Easy Drug Card to get discounts on over-the-counter purchases such as vitamins or nasal spray.
You must use either your insurance or the Easy Drug Card discount.
CVS ExtraCare Pharmacy & Health Rewards
The CVS ExtraCare Pharmacy & Health Rewards program might be a decent deal if you only fill your prescriptions at CVS.
When you sign up for the free account, you earn credits by filling eligible prescriptions, getting a flu shot, or completing other pharmacy activities.
Your credits turn into Pharmacy & Health ExtraBucks Rewards dollars. You can accumulate up to $50 that you can redeem and use on other CVS purchases during a calendar year.
Note that these are use 'em or lose 'em however — your ExtraBucks Rewards balance resets at the end of the year.
The CVS ExtraCare Pharmacy & Health Rewards works independently of your insurance. So, you can still get your prescriptions through your insurance while collecting rewards. The program is free to sign up.
Walgreens Prescription Savings Club
The Walgreens Prescription Savings Club is another option to help you find low drug prices outside your insurance. You can save on more than 8,000 medications for the whole family, including pets.
Search the database for your prescription to see the discounted price. The only caveat is that you must pay for a membership to access the discounts. Memberships cost $20 a year for individuals and $35 a year for up to five family members.
Costco Member Prescription Program
A great Costco hack is to use your membership to get prescription discounts. The Costco Member Prescription Program helps members find lower drug prices for themselves, their eligible dependents, and their pets.
The program can help get discounts on thousands of prescriptions, compound medications, nebulizers, diabetic supplies, and even medical devices. Just present your store membership card to the pharmacist at your Costco store.
You can use either the Costo membership discount or your insurance, but not both. Costco memberships start at $60 a year.
The membership can help you save even more money on regular Walgreens purchases. Swipe your card during checkout and earn and redeem 10% back on Walgreens or Nice! Brand products.
Bottom line
If you need to pay for monthly prescriptions, using the right app can eliminate some money stress by helping you to save on medications.
Try one of the apps on this list and see if it will help cut your drug costs.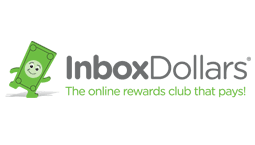 Inbox Dollars Benefits
Get a $5 bonus when you register with your email
You could earn money by taking surveys or making online searches
Over $80 million paid to members so far - how much can you earn?