Mobile Premier League (MPL) is a mobile app that offers more than 60 games on one platform. MPL gives you the opportunity to earn cash by playing and winning mobile games on your phone. However, although the various games can help you take a break from work or studying, you must dedicate time and attention to the platform to earn more than a few dollars.
In this Mobile Premier League review, explore how this gaming platform works and what amount of money you can earn to decide whether it's a good fit for you.
In this Mobile Premier League review
Key takeaways
You can play free games like bingo, pool, board, or card games to earn tokens and tickets and enter into cash tournaments or head-to-head competitions to potentially earn money.
You can earn money, but potential earnings can vary significantly based on the entry fee and prize amounts offered.
You can add money to your game wallet to get quicker access to higher-stakes competitions that have higher cash prizes.
You should keep in mind that there are complaints about players being unable to access their money from the app wallet or having the app crash in the middle of a game.
Mobile Premier League: Is it worth it?
Pros
Cons

Games are easy to play and have tutorials to help players improve
Various available games, including puzzles, matching, arcade, card games, and sports such as bowling, baseball, and basketball
Quick and easy sign-up with your Google, Apple, or Facebook account

The rate of earning money can be slow
Several complaints on the App Store about unexplained bans, inconsistent payouts, and high processing fees
Cash games are not available in 12 states

Our verdict: Mobile Premier League is a legit app that can help you earn a little extra money while having fun. There are many games you can play that use different skill sets. However, the money you may earn from playing them is not likely to be a main source of income. Keep in mind that the payouts can sometimes be slow, according to player complaints.
What is Mobile Premier League?
Mobile Premier League (MPL) is an eSports platform founded by Sai Srinivas Kiran and Shubham Malhotra in India in 2018. The platform offers more than 60 games across multiple categories, such as fantasy sports, board games, puzzles, and various card games. You can play just for fun or enter cash competitions to earn money prizes.
Mobile Premier League claims that it's Asia's largest mobile gaming platform. MPL has about 75 million users in India and Indonesia and 90 million gamers across Asia, Europe, and North America.
MPL is one of many legit game apps that offer a basic level of play for free and opportunities to earn real money in higher-stakes games. These higher-stakes games don't require you to deposit money into the game wallet. However, it can take a long time to get enough earnings to join these games without depositing money.
Free games on Mobile Premier League are available in all U.S. states. However, cash games are not available in the following states:
Arizona
Arkansas
Louisiana
Maryland
Michigan
Montana

Nevada
South Carolina
South Dakota
Tennessee
Vermont
Washington
The MPL app is available on the App Store for iPhone and iPad users. The app has an average rating of 4.6 out of 5 stars from more than 20,000 app users. However, one of the common complaints is unexplained bans and inconsistent payouts.
The MPL app is not available for Android users. MPL development team said that the reason is technical issues related to Google's developer policies.
Other games you might like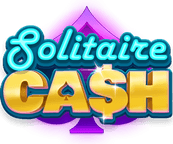 Earn Up to $200 Every Time You Win This Viral iPhone Game
Earn up to $200 every time you win. Free to play with many opportunities to win cash. Cash out with PayPal and Apple Pay. Stop scrolling and start earning!
Download Solitaire Cash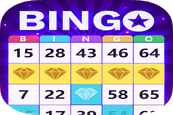 Earn Extra Pocket Money from Your Phone with This Game
Earn cash just by playing bingo in your free time. Cash out your earnings securely via PayPal. Compete against real players of your skill level. Fun, engaging gaming experience.
Download Bingo Clash
How much can you earn with Mobile Premier League?
Learning how to make money by playing Mobile Premier League isn't difficult, but it may require significant time to make a good profit.
Each game offers various levels that you can play, ranging from beginner to advanced. New players can use tutorials and practice for free to earn tickets and coins, which help you cover entry fees into more advanced games.
Cash games prizes and entry fees
As you gain familiarity and skill within each game, you can enter one-on-one tournaments with small cash prizes.
Be aware
You must pay to join a cash game, which will decrease the money you earned from previous games or require you to deposit money to enter.
For example, you can play Bingo Clash on MPL starting with a beginner's prize of $1.20, but it costs 75 cents to enter. The next level, Amateur Battle, offers $2.50 for winning, but you pay $1.50 to play.
You can unlock Semi-Pro and Pro Battles after playing multiple lower-level rounds. Semi-Pro battles have $5 prizes, whereas Pro battles have $10 prizes, but they have $3 and $6 entry fees, respectively.
| | | |
| --- | --- | --- |
| Bingo Clash game level | Prize | Entry fee |
| Beginner | $1.20 | $0.75 |
| Amateur | $2.50 | $1.50 |
| Semi-Pro | $5 | $3 |
| Pro | $10 | $6 |
Bigger payouts are available in other games on the platform. For example, in Snakes & Ladders, a digitized version of the popular board game, the highest award is $400 for a War Zone game, but the entry fee is $250.
It can take a long time to earn enough money to join these bigger games, that's why the fastest way to join games with bigger prizes is to deposit money into your game wallet.
You can add anywhere between $2 and $300 via these methods:
Paypal
Visa credit or debit card
Mastercard credit or debit card
Skrill
Warning
You can only use the money you deposit to cover entry fees. Withdrawals are limited to the money you won, not any deposited funds you put into your wallet or any bonus cash you may receive from Mobile Premier League.
Earning a good amount of money by playing games available on MPL often requires investing a lot of time. Remember that you aren't likely to win every game you enter, so the entry fees may greatly reduce your winnings.
Payout structure and speed
To get your payout, you can simply follow these steps:
Select the Wallet button at the bottom of the screen and enter the amount you want to withdraw.
Verify your email and banking information to complete your payout. You may also need to provide your Social Security number.
The lowest amount you can withdraw is $2, and the daily withdrawal limit is $500.
MPL may charge the following fees when you withdraw money:
$1.50 withdrawal fee for any amount under $10
$2 withdrawal processing fee for any amount
Payments can take up to seven days to arrive in your bank account. Keep in mind that you may have to pay taxes on the money you win, depending on where you live and how much you earn.
If MPL or their banking partners suspect fraud, they may indefinitely freeze or delay your payment while investigating.
Player Beware
Although Mobile Premier League is a legitimate app with a high rating on the App Store, some reviews report waiting long stretches to receive payouts or being flagged for cheating with limited recourse to appeal MPL's decisions.
Who can play Mobile Premier League?
To get started with Mobile Premier League, you must be at least 18 years old (or 19 in Alabama or Nebraska) and physically within the U.S. when using the app.
Playing free games is available in all U.S. states. However, cash games are only available in the following states:
Alabama
Alaska
California
Colorado
Connecticut
Delaware
Florida
Georgia
Hawaii
Idaho
Illinois
Indiana
Iowa

Kansas
Kentucky
Maine
Massachusetts
Minnesota
Mississippi
Missouri
Nebraska
New Hampshire
New Jersey
New Mexico
New York
North Carolina

North Dakota
Ohio
Oklahoma
Oregon
Pennsylvania
Rhode Island
Texas
Utah
Virginia
West Virginia
Wisconsin
Wyoming
You'll be asked to provide your login credentials for your Google, Apple, or Facebook account after you download MPL. After that, the MPL app will collect your current location every time you open the app to verify that you are in a state that allows you to play money for cash.
Being familiar with classic games like solitaire, gin rummy, and bingo can help you quickly figure out gameplay. Understanding basic pool, baseball, or basketball rules can also be helpful with these games. As with most game apps, good hand-eye coordination and quick reflexes can help you beat opponents.
No refund policy
Mobile Premier League has a no refund policy for entry fees you pay to join a game, even if the MPL app crashes or your internet connection drops.
How to make more money with Mobile Premier League
Being familiar with MPL games and growing the specific skills needed to win competitions can be a good method to increase the money you win.
In addition to your skills, you can also:
Take advantage of bonuses and rewards. The MPL platform provides bonus tokens, coins, and even small amounts of cash when you sign into the app daily. Strategically use your bonus cash on high-prize games to reduce your entry fee.
Encourage your friends to sign up for referral bonuses. The MPL referral program allows you to earn three bonus coins when your friends successfully create a new account from one of your referral links.
Develop a strategy. Mobile Premier League has many games. Develop a strategy for your favorite game before entering cash tournaments to minimize the money you may lose while learning how to play.
Play consistently. MPL enables you to earn money, but to get a good amount, you may need to set aside time daily to play its games and increase your skills.
Consider the withdrawal minimum and processing fees. MPL has a $2 minimum withdrawal requirement and may charge withdrawal fees. Instead of taking out your winning amount in multiple small portions, save up to make one large payout and reduce the fees you pay.
How to get started with Mobile Premier League
Follow these steps to sign up for Mobile Premier League:
Download the MPL mobile app on your iPhone or iPad from the App Store.
Sign up using your Apple, Google, or Facebook account. You can also enter a referral or sign-up code if you have one. Using one of these sign-up options may give MPL access to your name, email address, mobile number, and other profile information.
Authorize the app to track your location, which it uses to verify your eligibility to play cash games.




Collect your login reward. The more back-to-back days you log in, the higher the reward.
Play your first game to earn a few coins or tickets you can use to enter small-stakes games and open more game levels.



Alternatives to Mobile Premier League
Mobile Premier League is easy to download and use, but it may not be for everyone. If you want one specific game with higher stakes to focus on, you may find Blackout Bingo or Solitaire Cube a better fit.
Mobile Premier League
Blackout Bingo
Solitaire Cube

Various games on one platform, including bingo, solitaire, gin rummy, sports, and puzzles
Games are easy to start playing and include tutorials
Available on Apple's App Store

One game for bingo enthusiasts who want to focus on this game type
Multiple modes of play, including brackets and events for multi-player games
Free download from Apple's App Store, Google Play, or Samsung's Galaxy Store

One game for Klondike Solitaire fans
Multiple modes that allow you to play on your own, against one other person, or against multiple players
Free to download from Apple's App Store, Google Play, or Samsung's Galaxy Store
Blackout Bingo encourages players to take their bingo skills to the next level in online competitions. Users can download the free app, create an account, and start to play on their own or against other players for Z coins, which can be traded for cash. Players can use the coins to enter tournaments or deposit their own money to the game wallet to help them cover entry fees.
Find more details in our Blackout Bingo review.
Solitaire Cube is based on the classic Klondike Solitaire game. Your goal in the game is to get as many cards as possible into a set area by building four stacks of cards. Play on your own or against another person or multiple people within a bracket. Some games have cash prizes if you win, which may help you make a little extra money by playing Solitaire games.
To learn more, check out our Solitaire Cube review.
FAQs about Mobile Premier League
What does Mobile Premier League offer?
Mobile Premier League is an online gaming platform that offers multiple arcade, card, bingo, matching, and puzzle games for users over 18 in all U.S. states. However, cash games are only available in 38 states. You can earn cash by entering into battles against other players after paying an entry fee. You can deposit money into the app wallet to access and enter higher payout games.
Does MPL give real money?
Certain Mobile Premier League games have real money prizes for winners, but earning enough to meet the $2 withdrawal minimum may take a lot of time, especially if you don't deposit real money to enter higher-stakes games. There is no guarantee of winning, and several players mentioned problems with receiving money from the platform, as well as app crashes during cash games that lead them to lose their entry fee.
Why is MPL not on the Google Play store?
The Mobile Premier League development team stated that the MPL app is not available on Google Play due to technical issues relating to Google's developer policies. The team announced in 2019 that they're working with Google to restore the app. However, as of December 2022, the MPL app is still not available on Google Play.
Mobile Premier League review: Bottom line
Mobile Premier League provides an opportunity to play games and win cash, but it may not be as lucrative as you'd hope.
Playing games to pass the time or keep your hand-eye coordination speedy can be a way to relax and enjoy while earning some extra cash. However, playing games on the MPL platform mainly to make money may not be an effective way of earning a lot of money.
Explore our list of the best side hustles to find other gigs you can consider to earn extra money.