Believe it or not, the internet has more to offer than clever memes and videos of cute animals. It also provides an outlet for earning money.
Small tasks like selling your old clothes or taking surveys can be lucrative ways to make money, and it's also possible to launch an online business that provides full-time income. A new income stream could help you accomplish your short- and long-term financial goals, such as paying down credit card debt or saving for a vacation.
To get you started earning money from your house, we've rounded up 21 of our favorite ways to get income online. These opportunities give you the flexibility to work on your own schedule. If you pick something that seems interesting to you, it might not even feel like you're putting in extra work. Here's how to make money online.
Watch videos online
If you spend time watching movie trailers or other entertaining videos, you could get rewarded for your efforts. Swagbucks is a site that allows you to earn points from watching videos, completing surveys, and even just surfing the web.
You can redeem those points for gift cards to your favorite retailers or cash via PayPal. Each day, Swagbucks gives its users a whopping 7,000 gift cards. You'll even get a $10 bonus just for signing up.
Read our full Swagbucks review.
Swagbucks Benefits
Get a $5 bonus when you earn 2,500 Swagbucks in the first 60 days of opening your account
Earn gift cards for surfing the web and taking fun surveys
Over $200,000,000 paid out to members so far! That's 7,000 gift cards each day
Earn free gift cards to your favorite stores - Amazon, Target, Walmart, and more
Take surveys
The best survey sites offer varied surveys, so you can share your opinion about what matters most to you. Brands pay survey sites for customer insights, and they pass some of the cash to survey takers. Although it's not a viable way to make a lot of money, if you spend a little time each day completing surveys, the extra cash can add up.
One option is Survey Junkie, a well-reviewed online survey site that allows you to earn gift cards and cash by completing surveys in your own time or participating in focus groups. (Read our full Survey Junkie review.) You can also earn money by sharing your browsing data with SJ Pulse, a browser extension that lets you share your online behaviors for market research purposes. Because you already surf the internet, this can be a great passive income stream.
Other survey sites include: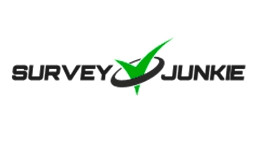 SurveyJunkie Benefits
Over $55,000 paid to members daily
Earn up to $130 a month taking 4 or more surveys daily
$76 million paid out to date
20M+ lifetime members and BBB accreditation
Teach English online
If you enjoy working with children, you could create your own schedule teaching English from the comfort of your home. You don't necessarily even need to know another language. To teach with VIPKid, you just need a bachelor's degree, work authorization, the right technology, and a couple years' experience in teaching, coaching, tutoring, or mentoring.
The curriculum is designed for you, so all the materials will be prepared for each class. The base rate for each 25-minute class is $7 to $9, which means you could potentially earn $14 to $22 per hour with incentives. You'll even get access to special perks like ClassPass just for VIPKid teachers.
What's more, you'll have the opportunity to make a difference — 800,000 students have signed up to learn through VIPKid, and you can feel good about helping them master a new language.
Launch your own online store
Whether you're a creative artist wondering how to make money from your work or just a savvy entrepreneur looking to develop a partially passive income stream, launching an online store could be potentially lucrative. If you have a product in mind that you can create or assemble at home, consider starting an Etsy shop or packaging subscription boxes through Cratejoy.
You might also consider selling your product through Shopify, an e-commerce platform that supports more than 1.7 million businesses with their marketing and management needs. You could potentially make good money with Shopify even if you don't have products in your possession. With dropshipping, you can sell products that are packaged and delivered directly from the supplier. Oberlo is one tool you can use to find suppliers and sell products to customers without investing anything upfront.
You can also sell products with Amazon FBA (Fulfilled by Amazon). Amazon will store your inventory, package your customers' orders, and deliver them with free Prime shipping. And if you're not sure what to sell, you can conduct some product research with JungleScout. Both are powerful tools that can help you identify the most profitable products and even market them to customers.
Jungle Scout Benefits
Learn from industry-leading professionals
Find products and suppliers
Manage inventory and analyze sales
14-day money back guarantee
Get started with reselling
Another way to break into e-commerce is to curate, purchase, and resell items. Choose a product category that you're passionate about and will also be profitable. For example, you might purchase vintage Levi's jeans from thrift stores and resell them on eBay, or you might invest in sneakers, which can be a surprisingly lucrative resale trade.
Whether you're selling on eBay or another platform, be aware of any fees and set prices that could help to ensure profit.
Managing your business expenses
Many of the ideas on this list will require some upfront purchases and ongoing expenses. Here's an excellent credit card we recommend:
Ink Business Unlimited® Credit Card
This card offers unlimited 1.5% cash back on every purchase, so you're rewarded for every purchase. Its $0 annual fee makes it an affordable option, and its welcome offer allows you to earn $900 bonus cash back after you spend $6,000 on purchases in the first 3 months from account opening.
Another unique feature of this card is that it has a 0% intro APR for 12 months on purchases (then 18.49% - 24.49% Variable). Businesses and side hustles can be expensive to get up and running, and the intro APR can help you get started on the right foot (and you could earn the welcome offer for an extra boost).
Apply now for the Ink Business Unlimited® Credit Card
Find out more in our full Ink Business Unlimited credit card review.
Become a blogger
If you already have a following on social media, consider starting a blog and sharing it with your followers. If enough people read the content you provide, you could rake in some extra cash through affiliate marketing or other types of advertising.
When you add an affiliate link to a product and your readers click through to purchase, you'll earn a commission. ShopStyle Collective is one platform you can use to build affiliate links. You might also be able to earn money by placing targeted advertisements on your site with a platform like Google AdSense.
Ideally, your affiliate links and ads should be seamlessly integrated with the rest of your content and useful to your readers. For example, if you have a recipe blog, you might put in links to your favorite cookware items or food brands. If you're starting a fashion blog, you might take pictures of various outfits and include the links to purchase each item.
You'll likely also have to do some work with search engine optimization (SEO) to bring more valuable readers to your blog. That can include things like using keywords to capture a search query or beefing up your content with external links to trustworthy websites. Pay attention to strategies that will drive high-quality traffic to your blog, as you'll typically earn more money when people click through your affiliate or ad links and make a purchase.
Start your own YouTube channel
It's not easy to make money creating YouTube videos, but if you have an idea for video content you think people may find valuable, it could be worth a try. You'll need to spend time building a reputation and a following before you can hope to earn money from your videos. Advertisers pay just 18 cents per view on average, and Google keeps 32% of that revenue, so the average YouTuber earns about $3 to $5 for every 1,000 video views.
Ads aren't the only way to make money from content on YouTube, however. You might also sell your own products, such as T-shirts you designed for your channel. You could work directly with companies to offer sponsored posts. Or you could supplement your YouTube channel with Patreon or a crowdfunding site to get money from your fans.
Read our full Patreon review.
Sell your stuff
You could be sitting on a gold mine of used items in your basement. The internet is packed with avenues to sell your gently used belongings.
You can list items locally using sites like Craigslist and Facebook Marketplace. If you don't want to interact with your neighbors, you could either sell your items to a resale website or directly to other individuals through a social commerce platform.
You can sell used electronics, gently used clothing, books, furniture, and more. Look for a marketplace that makes sense for the items you offer. For example:
If you have designer purses you're looking to get rid of, check out The RealReal.
If you have stacks of books at home, try BookScouter.
If you have used clothing, check out Poshmark — or if you don't want to handle shipping each item individually, consider thredUP instead.
Create a podcast
Start by choosing a topic that you're passionate about or have experience with. Narrow your topic to something specific, but keep it broad enough that many people will be interested in what you have to say. Next, decide how frequently you'll release content, and develop a schedule for recording and editing.
You might also invite expert guests to join you for your episodes. You can use a tool like Anchor to build and distribute your podcast to different listening channels. As you grow your following, you can ask listeners to sponsor you or donate.
Publish your own book
It's easier than ever to self-publish your own book with Kindle Direct Publishing. It takes just a few minutes to get started, and your book will appear on Kindle stores worldwide within 48 hours. Amazon keeps at least 30% of the royalties, but you'll be able to set your own list prices and keep the rights to your work. You can publish paperbacks through the same program as well.
Keep in mind that publishing a book isn't a get-rich-quick scheme. It takes time and effort to write something that people will want to read. But if you're already writing passionately about a particular topic, you don't have to wait for an offer from a publisher to start making money. Once your book is complete, you can publish it yourself right away for free.
Take websites and products for a test drive
Brands look for insights from consumers like you to improve the quality of their products and services. One way to earn money from providing your feedback is to apply to be a UserTesting contributor.
You'll get paid $4 to $10 via PayPal for each test you complete and $30-$120 for live interviews. That cash can add up, but you'll be limited by the number of available tests that you match with. As with most side hustles, you won't get rich testing sites and products, but it is an easy way to pick up some spare change.
Do data entry in your spare time
Nowadays, it's possible to get data entry work you can complete online. Some companies hire remote data entry clerks, and you would find those opportunities listed on job sites.
There are also several freelance platforms that can connect you with small data entry projects provided by various clients. Some examples include:
Amazon Mechanical Turk
Clickworker
Microworkers
Put your writing skills to work
There's no shortage of freelance work for qualified writers. The trick is getting started in the industry. You might offer your services on a freelancing platform such as Upwork or Fiverr at low rates while you collect client reviews, or you could look for entry-level freelance writer jobs at various publications. Once you have a few published articles, consider setting up your own website to showcase your portfolio and your clients' reviews.
Manage someone else's social media
Not everyone is social media savvy, so if you're a LinkedIn expert or you understand the aesthetics of the Instagram grid, you may be able to manage someone else's social media accounts. You can sometimes find social media marketing contract work on regular job sites, or you might need to advertise your services on a freelance platform.
One client won't make for a full-time job, but if you can quantify your success at growing someone else's social media following, that could lead to more job opportunities in the future. Who knows? You might even help create the next top Instagram celebrity. Often, the best way to start is by growing your following on a social media account you own.
Become a virtual assistant
As a virtual assistant, you could get paid to perform remote administrative tasks, such as managing email accounts, arranging travel plans, and setting up appointments. Offering a range of services is generally a good idea, but you may want to focus on a particular industry or type of client with which you already have experience. This could help you stand out.
There are several websites you can use to find work as a virtual assistant, including PeoplePerHour, Fiverr, Upwork, and TaskRabbit. You can also apply to work for Zirtual, a company that connects its virtual assistants with a range of clients.
As with any service as a side hustle, customer reviews are the key to getting more clients, so set up a website that showcases the people who are happy with your work.
Create an online course
If you're knowledgeable about a topic or skill, particularly if you have advanced training, you can earn money by selling an online course.
Designing a curriculum, tutorials, and other materials for students can take a lot of work. Once your course is published, it could become a passive income stream. You might continue to make money off the course you develop without any additional work aside from marketing yourself.
There are several online platforms you can use to sell your course, and although most will take a percentage of your earnings, you could potentially attract more students and get support with payments. Check out the following:
Teachable
Thinkific
Kajabi
Do graphic design work on the side
Not everyone has an eye for design, and many types of businesses need graphic design work. Whether you have a full-time job as a designer or have developed a portfolio from design projects you've done as a freelancer, you can showcase your previous work to get side gigs. You can find those jobs from companies directly or advertise your services on a talent marketplace like Fiverr and wait for clients to come to you.
With Fiverr, you create gigs or gig packages of services that you can provide for a set fee or rate. Just remember that Fiverr takes 20% of your earnings, so set your prices accordingly. If you're just starting out, look at what other entry-level designers are charging on the platform and try to stay competitive.
Earn cash back and gift cards when you shop online
You could earn extra cash for your regular shopping just by using one of the best cashback credit cards and a cashback app. In fact, it could be a good idea to have a few of each, though you won't use them all at the same time. For example, you could use the Blue Cash Preferred® Card from American Express to get generous cash back on groceries each year.
And if you also link your grocery store loyalty card to your Ibotta account and search for offers before you shop, you could potentially earn even more cash back. Don't have a loyalty card? You might also get cash back by scanning your receipt or ordering grocery delivery online.
If you're shopping online, you may prefer to use a store credit card, a card with bonus categories, or a card that earns double points. You can stack that with cash back from Ibotta, Rakuten, or another site. Both these sites have a browser extension you can use to make it super easy to earn.
Learn more with our Blue Cash Preferred Card from American Express review.
Rent out space in your home
If you have an extra bedroom, a sofa, a basement, a treehouse, or even a garage, you can rent out that space in exchange for a decent chunk of change. That's especially true if you live in a popular area.
Airbnb can be one of the most lucrative gig jobs in the sharing economy (it's not out of the question to make $100 a day or more), and it's free to set up a listing. As with all the best side hustles, you can set your own availability and rates for your space and even establish your own house rules for guests. Airbnb typically takes a 3% service fee once someone books a reservation for your listing.
If you don't have a living space to rent out, you can also choose to rent out your garage, basement, attic, or other storage space with Neighbor. People who need space for everything from business inventory to an RV turn to Neighbor for affordable storage. You'll set your own availability and determine how renters access your space. Neighbor covers you and your renters with insurance. Neighbor will even pay you if your renter fails to pay. It gives a whole new meaning to the phrase "make money from home."
Launch your own newsletter
If you have an idea for an email newsletter that you think people might regularly read, there are several ways to monetize one, especially if you already have a following. You could:
Include links to your own products, services, books, or online courses
Include affiliate links and earn commission from clicks and purchases
Link to your blog or YouTube channel that earns advertising revenue
Work with advertisers to include sponsored content
Ask your subscribers to contribute a small monthly donation with Patreon
Do offline tasks on your own terms
Some money-making tasks, such as building furniture or cleaning homes, can't be done remotely. But you can still use online tools to help make running a small business easier. Using a platform like HomeAdvisor or TaskRabbit can allow you to market a variety of services, create your own schedule, and easily get paid for services rendered.
Whether you know how to paint houses, do landscaping, or provide photography or music for events, getting customers is one of the hardest aspects of growing a business. It could make sense to take advantage of sites that will bring you leads, even if you have to pay for them.
The bottom line
Whether you're looking to earn some extra cash for a night out or grow your income to pay for your child's college education, there are online tools you can use to reach your goals. With just an internet connection and a little hard work, you could end up with a part-time side gig that provides you with some extra money on the weekends or a full-time job that you're passionate about. Start small, build on your success, and don't put limits on what you can achieve from your own couch. You've got this!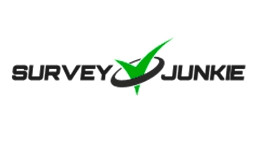 SurveyJunkie Benefits
Over $55,000 paid to members daily
Earn up to $130 a month taking 4 or more surveys daily
$76 million paid out to date
20M+ lifetime members and BBB accreditation