Budgeting can feel frustrating. Plenty of budgeting apps and worksheets exist to help, but they're typically separate from your banking, which leaves you tracking two different things (or more if you bank at multiple places).
Although you could use the cash envelope method to manage spending, many people don't feel comfortable keeping a lot of cash in their household. If you're looking for an alternative to the cash envelope method or simply want a digital way to make banking and budgeting easier, One may be the solution you're looking for. Learn more in this One review.
Featured High Yield Savings Accounts
CloudBank 24/7 Savings - 5.26% APY5
High-yield savings account. $1 minimum deposit. FDIC insured.
Open Account

Upgrade Premier Savings - 5.07% APY
High Yield Savings Account. $1,000 minimum balance. FDIC Insured through Cross River Bank.6
Open Account

SoFi Checking & Savings - Earn Up to $250 When You Set Up Direct Deposit
Earn 4.60% APY7 and collect up to a $250 cash bonus with direct deposit or $5,000 or more in qualifying deposits.8 FDIC Insured.
Open Account
One spend pocket basics
| | |
| --- | --- |
| APY | N/A |
| Minimum balance for APY | N/A |
| Minimum deposit to open account | None |
| Monthly maintenance fees | None |
| ATM access | Yes, fee-free ATM withdrawals at any Allpoint Network ATM |
| FDIC insured | Yes |
One save pocket basics
| | |
| --- | --- |
| APY | 1.00% (as of Oct. 11, 2023) on up to $5,000 (can be increased to $25,000 with qualifying direct deposit)4 |
| Minimum balance for APY | None |
| Minimum deposit to open account | None |
| Monthly maintenance fees | None |
| ATM access | Yes, fee-free ATM withdrawals at any Allpoint ATM |
| Transactions per month | Unlimited |
| FDIC insured | Yes |
One pay autosave pocket basics
APY
5.00% (as of Oct. 11, 2023)

APY is limited to up to $5,000 per month from direct deposits.

Minimum balance for APY
None
Minimum deposit to open account
None
Monthly maintenance fees
None
ATM access
Yes, fee-free ATM withdrawals at any Allpoint ATM
Transactions per month
Unlimited
FDIC insured
Yes
What is One?
One Finance, Inc., is a fintech company that was founded in 2019 and is headquartered in Sacramento, California. It was founded by Brian Hamilton, who currently leads the company as its CEO. The company is backed by several investors, including Foundation Capital, Obvious, and Core Innovation Capital. It has hundreds of thousands of customers.
One is a technology company that partners with Coastal Community Bank to offer unique banking services. Money held in accounts at Coastal Community Bank is Federal Deposit Insurance Corp. (FDIC) insured.
One has a goal of improving the financial lives of the families and individuals that use their service while avoiding negative impacts to the environment. They do this by never using money held in their care for lending to organizations that support exploration, mining, or production of oil, gas, and coal, as well as other environmental issues.
What does One offer?
One is a technology company that works with a banking partner to provide a relatively uncommon all-in-one budgeting app and banking solution. The company offers account types called pockets, and it allows you to create additional pockets to meet your budgeting needs. Save and Pay autosave pockets offer attractive APYs to incentivize you to save. Pockets can be named to match your budget categories and savings goals.
One also offers the One card. This debit card works in coordination with the One app offered on the Android and iOS app stores. Essentially, you can spend money from different pockets by logging into the app and switching which pocket your card uses before making a purchase. This allows you to spend directly from the applicable budget category pocket without having to make transfers later.
Spend pocket and credit line
Think of the spend pocket as a checking account. The spend pocket doesn't pay an APY, but it makes it easy to visualize the money you have available to spend each month. You can have multiple spend pockets if you like to budget using specific categories, such as rent, groceries, and utilities. Alternatively, you can use just one if you prefer all your spending to come from the same place.
If you have multiple pockets, you can schedule recurring transfers between pockets to ensure you have the money for your budgeted items.
Each spend pocket has its own account number, which you can share with other people to allow them to manage funds. You can also generate a virtual card number for each pocket that you can use to pay bills.
You may also have access to an optional feature called overdraft protection. It's subject to approval, and you must set up a direct deposit to be considered. If you don't qualify for overdraft protection or choose not to use it, purchases that would result in overdraft fees are simply declined. Overdraft Protection offers up to $200 to cover purchases that would otherwise result in below a $0 in your spend pocket.
Save pocket
One's save pockets are for non-automatic savings. These pockets are differentiated by offering a 1.00% (as of Oct. 11, 2023) APY on your account balance. Initially, you can earn the 1.00% (as of Oct. 11, 2023) APY on up to $5,000. This can be increased to $25,000 by adding a qualifying paycheck direct deposit.
You can have several save pockets based on different goals and can even name the accounts. This can help you visualize your savings and give you another reason not to raid your savings.
Pay autosave pocket
The pay autosave help you automate your savings. This can help you set aside money before spending it, which can make it a bit easier to save. Auto-save comes with a 5.00% (as of Oct. 11, 2023) APY on balances in the account up to $5,000, but the only qualifying balances are auto-saved. Think of this as a supercharged high-yield savings account.
You can also auto-save with the One card. You can turn on a feature that will automatically round up your purchases to the nearest dollar. The change is sent to your savings pocket. 

One card
As a One customer, you get a One card. This card is a debit card used to access your accounts. Although a traditional debit card only pulls money from your checking account, the One card works in a unique way.
At any time, you can log into the One app and change which pocket your debit card uses. This allows you to switch pockets to your correct budgeting category before making a purchase. The One card can make budgeting easier by spending directly from a pocket rather than requiring you to remember to transfer money between accounts to cover a purchase later.
You can withdraw funds from your One card without a fee at any Allpoint ATM.
What we like about One
Great APYs on save and pay autosave pockets: One offers above-average interest rates. You can earn an APY of 1.00% (as of Oct. 11, 2023) on up to $5,000 in save pockets or $25,000 if you have a qualifying direct deposit. Auto-save pockets earn an APY of 5.00% (as of Oct. 11, 2023).
Customizable pockets: You can have several pockets with custom names to help you budget.
One debit card can spend from different pockets: You can use the One app to change which pocket your debit card withdraws money from.
No fees: Unlike many traditional banks, One doesn't charge monthly fees.
Early payday: You may get your paycheck up to two days early when it's direct deposited into a One pocket.3
Overdraft protection: One offers overdraft protection of up to $200 to customers who have at least $500 in eligible direct deposits in the past 31 days. 
What One could improve
Balance limits for APYs on save pockets: Save pockets APYs are limited to $5,000 without a paycheck direct deposit. With a paycheck direct deposit, the limit is only increased to $25,000.
No physical locations: One is an online-only technology solution and has no branches.
Limited customer service hours: You can't contact customer service 24/7 as you may be able to with some larger institutions.
No bill pay: One doesn't offer bill pay functionality, but you can use the account and routing numbers or virtual cards associated with your pockets to pay bills.
Who can open an account with One?
To open a One account, you must be at least 18 years old, have a mobile phone number, and be a U.S. citizen or permanent resident. You must have a Social Security number or Individual Taxpayer Identification Number (ITIN) as well. To apply, you may need a copy of a government-issued photo ID or a utility bill.
One may be a good fit for detailed budgeters who want to separate their money into budget categories and spend directly from those categories with the One debit card. The relatively high APYs on save and autosave pockets may incentivize users to start saving. That said, people that want to accumulate high savings balances will be disappointed the APY only applies up to set limits.
How to open a One account
Opening a One account is a straightforward process. You can start by downloading the One app, which is available on iOS and Android phones.
First, you have to verify your mobile phone number via text message. 
Next, you provide your name, email, and physical address. Your address is where they will send your One card.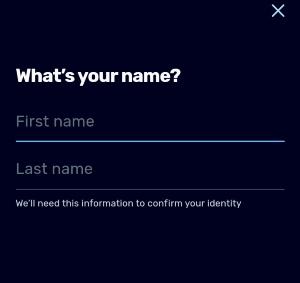 You also need to provide your date of birth and Social Security number or ITIN.
You may be required to submit a copy of a government-issued photo ID or utility bill to verify your identity. One will also use a soft credit inquiry to verify your identity, which doesn't impact your credit score.
You'll need to fund your One account once approved. You can do this in many ways, including linking an external bank account to your One account. Other options include direct deposit, mobile check deposit, wire transfer, and peer-to-peer payment services such as Cash App, Venmo, or PayPal.
One customer service
Contacting One, an online-only service, isn't difficult once you find its contact options, which are not prominently displayed on their website. You can call them Monday through Friday from 9 a.m. to 9 p.m. Eastern at 1-855-830-6200.
Another alternative includes chatting with One using the app.
FAQs about One
Is One a legit bank?
One is not a bank itself. Instead, the company works with a legitimate banking provider, Coastal Community Bank. This bank is an FDIC member, which means up to $250,000 of your deposits are insured.
Does One deposit your paycheck early?
One may deposit your paycheck up to two days earlier than the scheduled payment date. This depends on several factors, including the timing of the payer's deposit transmission as well as the type of payer transmitting the deposit.
One says regular paychecks that qualify as a direct deposit must be from a private company or another employer type to qualify. Other qualifying direct deposits include Social Security income, annuities, retirement payments, government salary, or other government payments such as unemployment payments.
How do you add money to your One card?
Your One card is a debit card that uses money from your pockets. You can add money to your One pockets using direct deposit, moving funds from an external bank, mobile check deposit, wire transfer, and apps such as Cash App, Venmo, and PayPal. Your One card can access the money from pockets you choose by using the One app to assign the card to a specific pocket.
What bank does One use?
One uses Coastal Community Bank as its banking provider. Coastal Community Bank is a member-FDIC institution.
Alternatives to One
If One doesn't seem like the best fit for you, here are two alternatives to consider.
Varo offers a bank account that's available with no credit check. It also has no minimum balance and no monthly fees. Like One, you may also be able to get your paycheck early if you opt for direct deposit. If you apply for and open a Varo savings account, you could earn an APY of 5.00% (as of Oct. 3, 2023).1 You earn a higher rate with direct deposit.
Find out more in our full Varo bank and savings account reviews.
Acorns is a saving and investing app that allows you to automatically save with Round-Ups.2 With Round-Ups, any purchases you make with a linked credit or debit card are rounded up to the nearest dollar and the difference is invested in an Acorns Invest account.
Learn more in our full Acorns review.
Bottom line
One's mobile app, One debit card, and flexible pocket account structure offer an easy-to-use all-in-one budgeting solution. Although One isn't a bank, its banking partner offers the actual bank accounts and FDIC insurance you'll use.
Combine these benefits with attractive APYs on save and auto-save pockets and you may decide One is worth trying out. If it isn't a good fit for you, check out our list of the best banks. People looking for just a checking or savings account may want to look into our list of best checking accounts or best savings accounts, instead.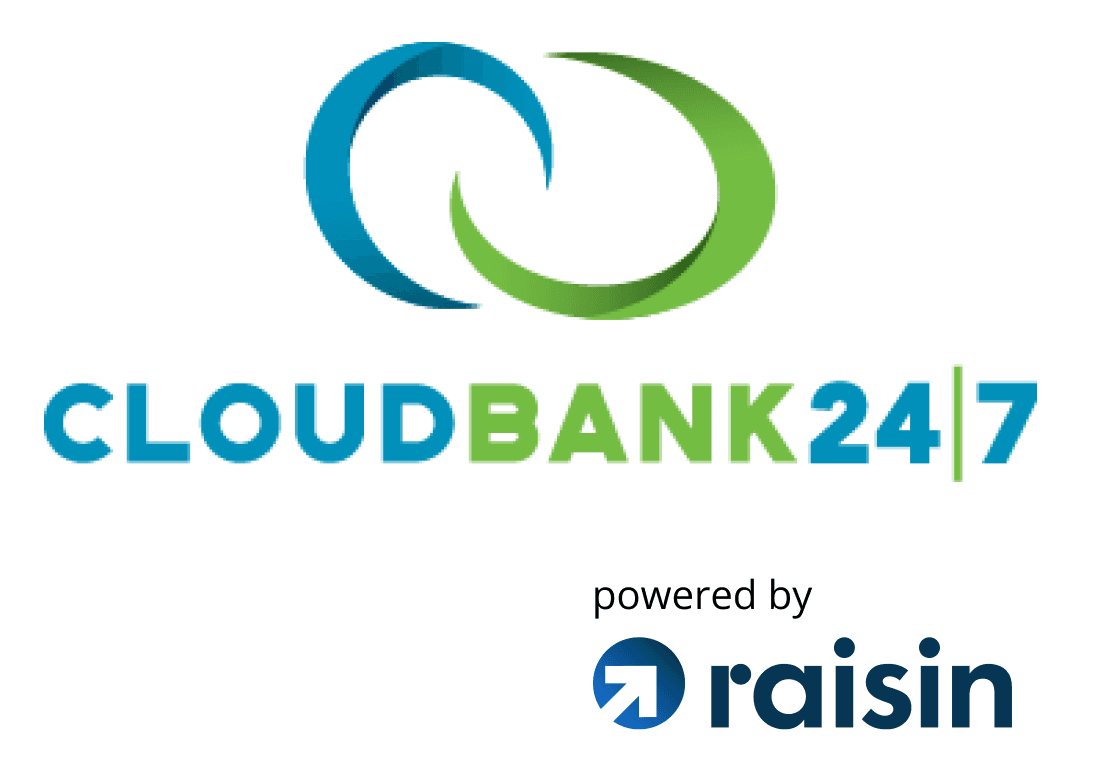 CloudBank 24/7 High Yield Savings Account Benefits
Incredible 5.26% APY5 to boost your savings
Interest is compounded daily and posted to your account monthly
Enjoy 24/7 online access to your account and funds
FDIC insured through Third Coast Bank SSB, no fees, $1 minimum deposit