Dollar stores have popped up seemingly everywhere. They let you keep more money in your wallet by selling everyday essentials and other items for less.
While the name may be a bit of a misnomer — as in, not everything sold at dollar stores will cost you precisely that price — they still offer steeply discounted items.
The following dollar stores allow you to shop online, meaning you can score great deals regardless of where you're located.
Get a protection plan on all your appliances
Did you know if your air conditioner stops working, your homeowner's insurance won't cover it? Same with plumbing, electrical issues, appliances, and more. Not being able to make repairs could leave you in a bad situation — but a home warranty could protect you against surprise expenses.
Whether you're a brand-new homeowner or you've owned your home for years, a plan from Choice Home Warranty could pick up the slack where homeowner's insurance falls short.
If a covered system in your home breaks down, you can call their hotline 24/7 for assistance to get it repaired. They have a network of over 15,000 technicians that can assist you, making sure any issue can be taken care of swiftly — without breaking the bank.
Not sure if it's for you? Rest easy: they were named one of the "Best Home Warranty Companies" by US News 360 Reviews and were awarded Best Company's 2020 Consumer's Choice Award. For a limited time, you can get your first month free when you sign up for a Single Payment home warranty plan.
DHgate
At the DHgate website, you will find shoes, phone cases, and apparel. It also carries hair extensions and appliances. Inventory can vary, but there's a lot to choose from.
Note that depending on what you're ordering, shipping may take weeks. If you want something in a flash, Amazon offers faster shipping — and plenty of opportunities to save, too.
Pro tip: Download the app for coupons. Prices across the board are low, but their flash sales are especially noteworthy.
Dollar Castle
Headquartered in West Bloomfield, Michigan, Dollar Castle is a fairly utilitarian shop that carries a little bit of everything, from personal hygiene items to non-perishable foods, housewares, and cleaning supplies. This includes a lot of brand-name products you will recognize.
Dollar Castle also carries big-ticket furniture items, like sectionals priced above $1,000. Items typically will be cheaper here than in a standard store, however.
Dollar Days
Dollar Days specifically markets to schools, businesses, and other organizations, which makes it a great store for folks looking to buy in bulk.
Individual shoppers can also score good deals there as long as they don't mind springing for an entire case of an item.
This can be especially helpful for items you go through a lot of, like diapers, disinfectant wipes, and snacks.
Stop overpaying when you shop online
Shopping online has its perks. It's super convenient, but it can be time consuming to find the best deals. Instead of hunting for coupon codes (that don't always work!) and opening tons of browser tabs comparing prices, you can try Capital One Shopping.
Capital One Shopping makes saving money effortless. Just add the browser extension and when you check out, it'll scour the internet for coupon codes to help you save cash. And before you check out at 25+ major retailers, Capital One Shopping will notify you with a friendly pop-up if the item you're buying is available cheaper somewhere else.
Capital One Shopping is free to use and won't show you ads. Add it today and stop overpaying!1
Dollar Fanatic
Most of Dollar Fanatic's products are priced at $1, $3, or $5, with free shipping when you order $35 or more worth of merchandise.
Items for sale are standard dollar-store fare, such as office supplies, snacks, personal care items, and more. Keep your eye out for additional discounts when you spend more.
Dollar General
Dollar General is one of the biggest names in the dollar-store industry, which has more than 18,000 stores nationwide.
Much of Dollar General's merchandise — such as clothing, children's toys, and auto supplies — is priced at $6 or less, although some items cost more.
One nice thing about Dollar General is that you don't have to buy in bulk, so you only get what you need. Look for digital coupons and deals in their weekly ad.
Dollar Item Direct
Dollar Item Direct stocks a huge variety of products — if you can think of it, they probably sell it for cheap.
Many items are priced at $1 or less. However, as to be expected, larger-ticket items will run you more. Buying in bulk pays off here, thanks to the discounts.
If you're an artist or crafty person, this is a good place to shop for materials such as paint and markers. The prices are better than those at craft stores.
Dollar King
Since 2010, Dollar King has operated out of Glendale, California. It has expanded throughout Southern California and online.
In general, items are priced at $1.99, including cosmetics, art supplies, storage materials, kitchen supplies, and more.
Once you order 15 or more items, you'll score free shipping. So waiting until you have a big order before hitting the pay button is wise.
Dollar Tree
Another juggernaut in the dollar store space is Dollar Tree, which likely has a location or two where you live. Just about everything in the store costs $1.25 or $1.50, whether it's peanut butter, home decor, cleaning supplies, or dinnerware.
When shopping online at Dollar Tree, prepare to shop in bulk, which may not be convenient for smaller households. But the price is most definitely right.
DollarStore
DollarStore brands itself as an "ecommerce superstore," and it lives up to that description with its breadth of inventory.
You will find everything from food items to hygiene products and beyond. Free shipping kicks in after $35.
Earn 2% cash rewards at grocery stores and Costco
The Wells Fargo Active Cash® Card(Rates and fees) is a powerful rewards card that allows you to earn unlimited 2% cash rewards on purchases — including on groceries, even at warehouse stores like Costco.

New cardholders can also earn a one-time cash rewards bonus — $200 cash rewards bonus after spending $500 in purchases in the first 3 months!
If you're looking for a powerful rewards card that offers an extended intro APR period, look no further, the Wells Fargo Active Cash® Card checks that box too!
This card also offers an intro APR of 0% for 15 months from account opening on purchases and qualifying balance transfers (then 20.24%, 25.24%, or 29.99% variable). Which is great for someone who wants a break from high interest rates, while still earning rewards.
The best part? There's no annual fee.
Click here to apply for the Wells Fargo Active Cash® Card now.
Family Dollar
Along with its many brick-and-mortar stores, Family Dollar also has a strong online presence in the dollar-store space.
The retailer is known for selling home, school, and office supplies. But like most discount outlets, it stocks a little bit of everything.
Five Below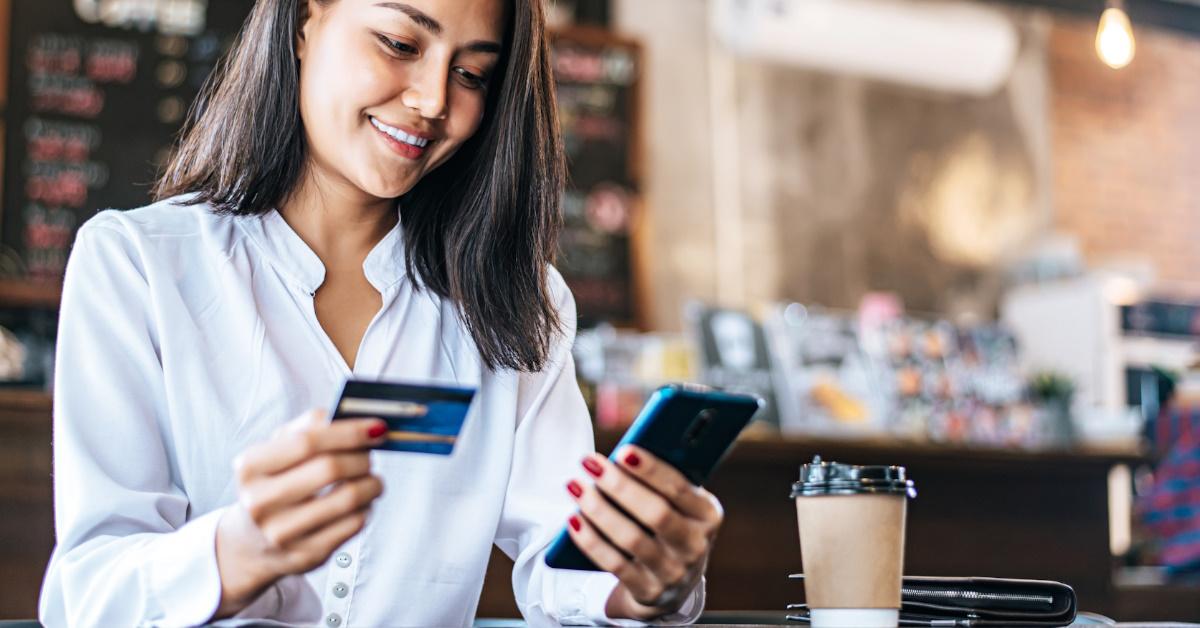 Almost everything at Five Below is, as the name suggests, priced at $5 or below. However, $5.55 is not uncommon, either.
In physical locations, there is a Five Beyond section with more expensive items, which you can also find on their website.
Note that there is a flat shipping fee of $7.95, which applies regardless of the size of your order.
Miss A
While most dollar stores carry a wide variety of merchandise, Miss A is focused mainly on cosmetics. 
Given how expensive products can be at stores like Ulta and Sephora, there is definitely a market for affordable makeup and skin care. Most items are $1 or $2.
Miss A also has accessory and houseware lines, plus bath and hygiene products.
Oriental Trading
Arguably the most kid-friendly option on this list, Oriental Trading is a go-to source for discount party, school, and office supplies. 
You will also find toys, crafts, seasonal items, storage, and more. The store also carries items for religious occasions.
Oriental Trading could be considered more of a discount store than a dollar store, but nonetheless, it is a standby for thrifty teachers and parents alike.
Bottom line
Dollar stores are a great option for shoppers who want to get ahead financially by saving as much as possible. Outlets that allow online shopping add convenience to the equation, making them even more popular.
While you may not want to purchase everything you need from dollar stores, they are an excellent option for plenty of everyday items.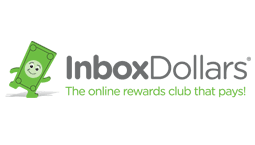 Inbox Dollars Benefits
Get a $5 bonus when you register with your email
You could earn money by taking surveys or making online searches
Over $80 million paid to members so far - how much can you earn?