The employment situation in America has changed dramatically since the early days of the pandemic. Instead of mass layoffs, companies now can't find enough workers.
There is a labor shortage, which should make it a good time to look for a job. However, there are plenty of ways people fail themselves while searching for a job.
Following are 10 types of people who will have a hard time getting a job in 2023. Avoid becoming one of these workers and it might increase your odds of finding a job that helps you move beyond living paycheck to paycheck.
Workers with outdated skills
If your skills are outdated or don't fit the position for which you are applying, you will have a tough time landing the job.
Employers don't want to spend time and money training someone. They want workers ready to go.
Learn as much as you can about the job. If your skills are lacking, it might be time to take a course or to invest in other training that can bring your talents up to date.
Those uninterested in working or contributing to a company
There are plenty of reasons people lose interest in a job. It can be anything from feeling unchallenged to not being appreciated for their efforts.
However, it's crucial to avoid bringing a bad attitude into your job interviews.
Hiring managers look for candidates who are genuinely interested in working at the company and contributing to it. Research the organization. Get excited about new opportunities. Show passion for the job.
Workers who don't craft a good resume
Failure to craft a good resume is one of the most common reasons people don't move forward in the job process. It's the first thing a hiring manager sees. It's going to inform their initial impression of you.
Remember, a bad first impression might mean no interview.
Make sure your resume highlights your abilities, skills, and successes. Keywords in the resume are also crucial, because a lot of companies use software to look for those keywords. It's also important to tailor your resume to each job you apply to.
Workers who lack focus
There's nothing wrong with casting a wide net when it comes to the job market, though it does come with pitfalls. If you apply for every open position under the sun, you're bound to end up applying for some that don't align with your career goals.
It's much better to be strategic about which jobs you apply to. Find the ones where you're an ideal fit. That will give you better focus and clarity, which helps when you're crafting your cover letter and resume.
People who act poorly on social media
Your social media presence can raise a lot of red flags for prospective employers if you aren't careful.
Not having a presence on social media can send the wrong message. But posting something inappropriate on social media is probably even worse. Remember, anything a person puts on Facebook, Instagram, LinkedIn, Twitter, or any other app likely can be found.
Do not present the company with a problematic image. Regardless of whether you're hunting for a job or not, it's generally good policy to avoid posting anything you wouldn't show your parents, partner, or pastor.
Job candidates who don't practice for the interview
This might be glaringly obvious, but "I'll just wing it" does not qualify as an effective preparation technique for interviews.
Research the company and the position as much as possible and have answers ready to go. Be consistent in your answers. Truthfully explain why you're looking for a job, as well as why you want this job in particular. And be enthusiastic.
Also, make sure you have questions of your own. You want to show that you are interested in the company and its mission.
Job candidates who are late for interviews
It's easy to avoid being late for an interview. Figure out your route and give yourself a lot of room for delays. If you think you will arrive too early, plan to kill some time at a nearby coffee shop.
If you do end up unavoidably delayed or there's an emergency, call the contact person and ask if you should still come in or if it's better to reschedule.
Pro tip: Whether you find a new job or remain in your current role, consider taking steps to shore up your finances and prepare for a possible recession. Some experts are forecasting a downturn later this year.
Getting ready for a worst-case scenario can be a good strategy, even if it doesn't come to pass.
Workers who dress unprofessionally
How you dress for an interview — or for the job itself — speaks volumes about how seriously you take the workplace. This is all about being professional. Jeans won't cut it unless that's explicitly the culture the company is going for.
If you are interviewing, prepare your clothes in advance. Your entire outfit should be clean and ready for the big day. Make sure there's no grime under your fingernails. Many experts advise keeping things low-key when it comes to jewelry, piercings, and showing tattoos.
People who exaggerate
Exaggerating your accomplishments or other facts is risky. Not only is it ethically questionable, but companies can turn to the internet to fact-check many things now.
As important as it is to highlight your successes, skills, and responsibilities on your resume and during an interview, don't stretch the truth. Don't take credit for something you didn't do or boast about an award you never got.
People who forget basic manners
Being polite might seem like small potatoes when you're hyper-focused on getting a new job. But it's a big deal, especially if you're up against a lot of competition.
One common mistake is forgetting to send thank-you notes after an interview. Everyone you talk with during the interview should get a note or an email where you can express your gratitude for their time and consideration. Being courteous goes a long way, both in life and during a job hunt.
Bottom line
The U.S. unemployment rate is low, and companies are still having a hard time filling their payrolls. So, if you can't find work, it might not be due to a lack of options.
Knowing why you didn't get a job can be a powerful motivating force. It can help you understand what you need to improve on as you prepare for the next stage of your search.
Avoid making key mistakes, and you soon might find a good-paying job that allows you to save more and possibly even retire early.

Search Over 80,000 Care and Service-Related Jobs
Connect with paying families looking for care and service-related work. Available jobs include child care, tutoring, senior care, pet care, and housekeeping.
Sign up for Care.com now
Earn Great Pay Working From Home
Free 3-class intro teaches you how to launch a bookkeeping business
Access the training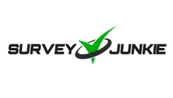 Earn Cash Taking Surveys
Join a community of 20M+ lifetime members who have been paid $76 million to date.
Sign up today