Many people supplement their income with side hustles. It's a way to make money outside of a main job or to use free time to pick up a little cash on the side. These gigs often have more flexibility and allow people to pursue different ventures. Those are definitely an added value, made even sweeter due to the extra earnings.
These side hustles have been profitable for some, making people rethink their main job and try working these gigs full time instead. Here are some of the more profitable side hustles that may lure you into changing your career course.
Online tutoring
The increasing use of video calls has opened up more avenues for online tutors to teach from anywhere to anyone in the world. There's convenience for students to gain access to professionals in any number of subjects, making this one of the awesome side jobs for teachers.
As a tutor, you are able to set your own rates and own hours. If you want to move your online tutoring to a full-time gig, think about boosting your hourly rate, especially if you're fluent in specialized subjects and cna charge a premium to help students in your field.
Driving for a ride share
Ride sharing apps like Uber and Lyft have become more popular, particularly in areas that may not have robust taxi services. You could earn extra cash during peak times or offer services at higher premium levels depending on your vehicle, which could make this lucrative enough to become your main gig.
However, when starting a business venture in ride sharing, remember to take into account any additional costs associated with wear and tear on your car or changes in gas prices.
Baking
If your baking gets rave reviews from friends, and you're making a bit of cash on the side to create sweet treats for the birthdays of people in your community, there may be even more dough to be made.
Joining local online groups to share your skills or advertising your baking abilities on social media could earn you more clients. This may be what your side hustle needs to get extra exposure. Larger scale events like weddings and anniversaries could put your business in demand.
Maker and artisan
Sites like Etsy are great places to promote and sell your handmade goods and turn your talents into a money-making gig. Expanding your market from local craft shows to online sales by starting an Etsy shop may help you craft a full-time job from your hobby.
For those who are artists or graphic designers, sites like RedBubble and Society6 offer you the option to put your artwork on any number of products, including tote bags, t-shirts, journals, and home decor.
Airbnb host
Many Airbnbs are in high demand as travelers look for more comfortable and potentially more unique places to stay, with successful hosts reporting that they often have repeat visitors every year.
If your home design could support a short-term rental, it could end up being lucrative. Many have taken this gig on full time by also investing in a second home at a favorite vacation spot, then renting it out when not visiting.
Notary public
A notary public is someone approved by your state to authenticate documents and other paperwork. The rules for who can be a notary vary from state to state, but it generally requires training and a test along with filing any specific paperwork with the state.
You can work from a specific location or travel to notarize documents for a client. If you would like to take your services to the next level, there are notaries at places like law offices and loan signing agencies.
Pro tip: If this sounds interesting to you, check out this guide on how to become a mobile notary.
eBay seller
Selling items on eBay may be a good way to make extra cash — you post your items online and wait for the highest bidders. Perhaps you have some in-demand items just taking up space that you can offload for a profit.
Take a look at other sellers to research the best way to take photos or write blurbs which grab a buyer's attention. If you find success for yourself, you may want to consider expanding your business and charge customers a fee to list their items for them.
YouTuber
It's quite inspiring to see how some people have become professional YouTubers and crafted a lucrative career out of it. This platform may be a good option if you've found some minor success on the channel and want to take it to the next level.
Programs like AdSense or affiliate marketing helps to monetize your videos and put more money in your pocket. Savvy YouTubers start trends and follow them by researching hot topics and creating their own spin.
Pro tip: If you're looking for a new career in media, you also may want to consider starting a podcast, which allows you to create audio content and potentially collect advertising dollars for your work.
Blogging
Blogging could be a good platform if you prefer writing over audio or video. Many bloggers have built a community of followers, sharing knowledge and commentary on everything from cooking to parenting to travel.
There are blogging platforms that are free, and you can use affiliate marketing to earn money for clicks to your website. Or try sites like Medium to potentially earn additional income for your insightful articles. If you've amassed a following and core readership from your engaging content, you may be able to look into freelance writing for an online publisher, which could lead to you writing articles for a set fee.
Survey taker
There are several online survey sites that allow you to get money just for giving them your opinion. Sites like Swagbucks and Branded Surveys may give you cash or gift cards depending on how many surveys you complete and which surveys you qualify to answer.
For more info, check out this list of the best survey sites.
Sometimes there are also local focus groups seeking people to share their opinion, either online or in person, in exchange for cash. And if you like giving your two cents (while earning more than that), look into quality assurance or product testing — many companies pay for this kind of help.
Bottom line
There are many different side hustles to suit people with various skills, opportunities, and talents. Finding ways to make some extra cash in addition to your full-time employment is sometimes necessary. But some of these gigs could help you earn a living wage even if you leave your main job.
Not only can some of these side jobs turn into main gigs, but having additional skills on your resume could make you a preferable candidate to a potential employer. That's a win-win.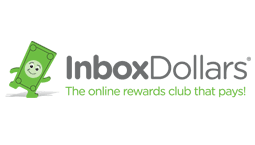 Inbox Dollars Benefits
Get a $5 bonus when you register with your email
You could earn money by taking surveys or making online searches
Over $80 million paid to members so far - how much can you earn?