Don't wait until a storm is on your doorstep to protect your home. Take some basic steps now to make extreme weather less devastating to you and your wallet.
Conditions ranging from heavy winds to rain and cold temperatures can damage your home and create dangerous situations. The following tips can help you prepare the home and possibly save a little money should extreme weather eventually strike.
Prepare your roof
Extreme weather can damage your roof. Strong winds can tear off already loose shingles, and heavy rain can cause dirty gutters to overflow. If you live in a colder climate, heavy snow can also wreak havoc on unprepared roofs.
Long before a storm hits, make sure all shingles are secured, clean your gutters, and inspect your roof for any areas where water could get in.
Insulate pipes
Cold weather can cause pipes to freeze and burst. If you lose electricity, you might not have a heating source to keep interior pipes from freezing.
And even if you don't lose power, sometimes keeping your home warm isn't enough. Pipes in basements or outdoors can still freeze in extreme temperatures. Insulate your home's pipes to prevent this costly disaster.
Have your HVAC system inspected
Have a professional check your HVAC system regularly. It's especially important before cold weather hits.
Your heating system will run more often during cold temperatures, so make sure you have a clean filter. No one wants their furnace to break or become clogged when they need it most.
Prepare your HVAC system if you live in warmer climates too. Wind and rain can damage outdoor systems. Cover the outdoor components to minimize the risk of anything breaking.
Check the health of your trees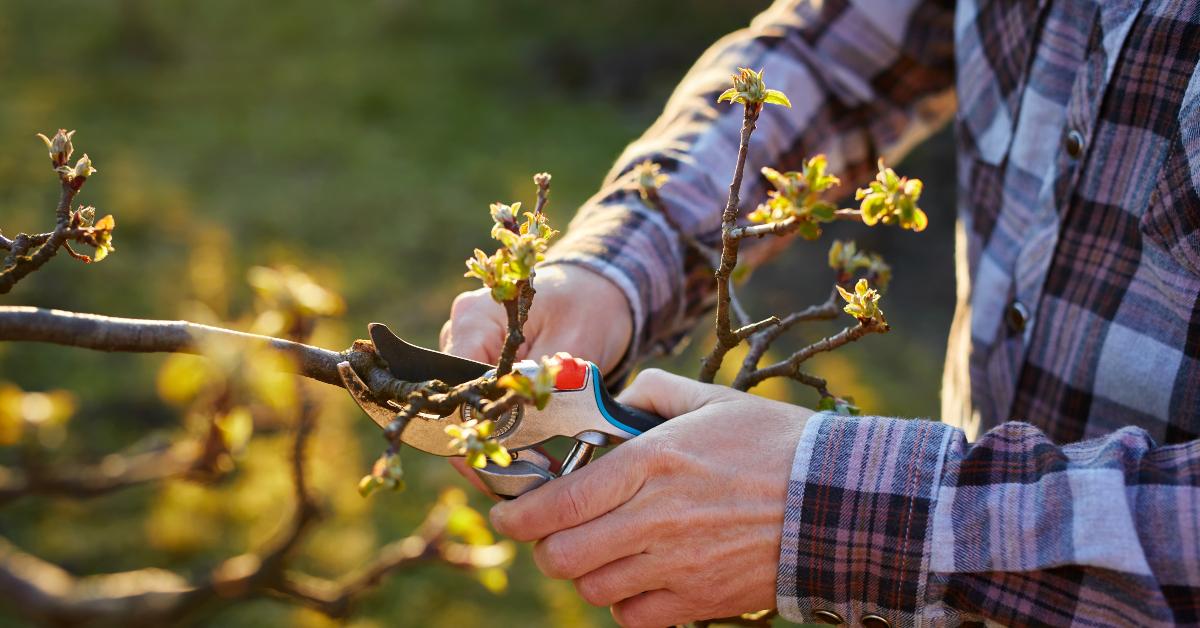 Wind gusts can cause unhealthy trees to fall. This can put your home, vehicles, and family in danger. Falling trees and heavy branches might also damage power lines and create a dangerous situation.
So, remove or trim trees that might cause problems. If you can't trim trees because they are near power lines, contact your utility company to see if it can send someone to check the hazard.
Pro tip: Preparing your home for extreme weather is important, but don't forget to take care of your car. Shop around and find the best car insurance policy so your vehicle also is protected.
Stock up on water and food supplies
It's never a good idea to go out in extreme weather, so make sure you stock up on canned goods and other nonperishables before a storm. Food items that require refrigeration might become spoiled if you lose electricity.
Make sure you have enough water for drinking in case you lose power. Stock up on extra water so you can wash your hands and clean dishes.
Know where water, gas and electricity can be shut off
If you need to evacuate before a storm, shutting off the water might help prevent damage to your home.
You might also need to shut off the gas and electricity to prevent unsafe conditions. Know where these are located before a storm hits so you're not scrambling to find them in an emergency.
Prepare your garage
Don't forget to prepare your garage for a storm. You don't want unnecessary damage to your vehicle and other belongings.
Such preparation is especially crucial if you live in the path of hurricanes. Secure your garage door to prevent heavy winds from damaging it.
Have your insurance documents ready
Keep insurance documents in a waterproof safe and have them accessible so you can submit a claim without the extra hassle.
If you don't already have robust insurance coverage, now is the time to upgrade your policy.
Have flashlights ready
Keep flashlights in your emergency kit. You'll need them if you lose power. Wandering around in the dark during a storm can be dangerous.
Stock up on extra flashlights so each person in the home can use one. And test each flashlight before you need it. Make sure you have extra batteries too.
Inspect your foundation
Heavy rains can cause flooding. Protect your basement from becoming flooded by checking your foundation for cracks and gaps. Check your basement window and door to make sure they are secure and waterproof.
Seal any areas where water can get through. Sealing these areas might also help protect pipes from freezing in cold weather.
Consider a generator
Generators can run essential appliances in your home if there is a power outage.
There are different types of generators to choose from to fit all budgets. If you prefer, you can even ask an electrician to wire one to power on automatically.
Check your carbon monoxide detector
Make sure your carbon monoxide detector works as it should. The risk of carbon monoxide poisoning can increase if you use a generator.
Reduce this risk by following all the safety instructions from the generator's manufacturer and making sure you have extra batteries for your carbon monoxide detector.
Clean your chimney
If you have a fireplace, make sure your chimney is clean and works properly. It could become your only source of heat if you lose electricity. 
Plus, it's just a good way to keep your home protected from unnecessary risk when you aren't experiencing extreme weather. 
Bottom line
You'll feel much better about possible storms after preparing your home. Keep vehicles safe by storing them in a garage when possible and remove any loose items from your lawn if you expect severe weather.
Have a first-aid kit and any necessary medications on hand. A great Costco hack is to buy items in bulk so you have them handy during storm season in case you cannot get to the store after nature strikes.

Compare Quotes Benefits
Get quotes in 60 seconds
Compare rates from top insurers
Coverage you need at an affordable price
It's free and fast to compare quotes