Buying a home is a huge financial decision and one that can easily lead to regret when not considered thoroughly. Real Estate Witch conducted an online survey of 1,000 people and discovered the biggest regrets among first-time millennial homebuyers. 
Here are the 12 main home-buying regrets, according to Real Estate Witch, and tips for first-time homebuyers so they can avoid buyer's remorse.
Buying a home sight unseen
With the convenience of the internet, busy millennials sometimes buy a home sight unseen. They see a home online and make an offer without ever touring the house in person. This can make sense if there is concern the home will sell quickly. Some homebuyers also worry that waiting to make an offer could lead to competitive bidding.
But photos and videos of homes usually show the home in its best light and may not accurately represent the property's actual value. Buying a home is a significant investment and one worth the time it takes to inspect thoroughly. It's not a surprise this was a regret for 8% of millennial homebuyers.
Paying too much for home upkeep
Some homes require more upkeep than others. In the survey, 11% of millennials listed the high cost of upkeep as a reason for regret. Larger homes generally come with higher utility costs. Older homes may result in high heating and cooling costs as well.
Other upkeep expenses include lawn care, HOA fees, and pool maintenance. Some homebuyers only factor in renovation costs, but determining the ongoing monthly expenses for the home is just as — if not more — important in many cases.
Finding their home value decreased
Sometimes homeowners have no control over changes in home value. The housing market or changes to the neighborhood, such as foreclosures, can decrease your home's value. Discovering your home is worth less than when you purchased it is a big disappointment.
It's no wonder 14% of millennials listed this as a reason for regret. Yet there are things you can do to reduce the risk of decreasing home value. Making improvements and keeping up with maintenance needs will help make your property worth more money.
Paying a too expensive mortgage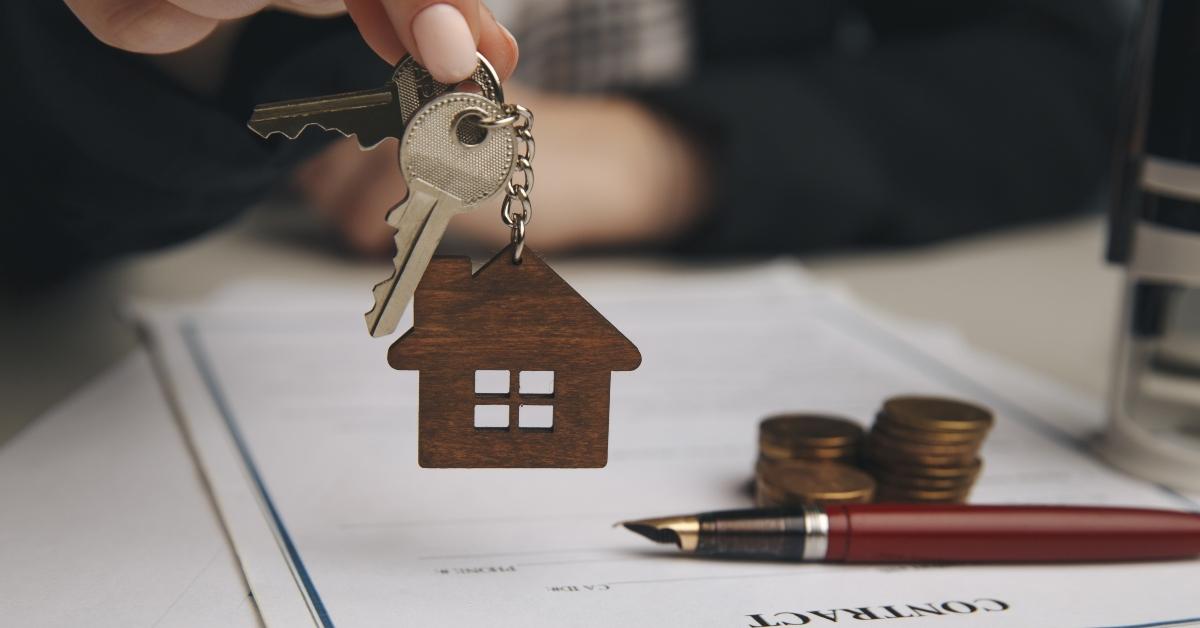 An expensive mortgage can drain a budget every month for decades. You might fall in love with a house and accept terms with a mortgage payment larger than you had planned. You may end up regretting this decision, like 14% of millennial homebuyers.
When shopping for a first-time home, you can achieve a lower mortgage payment by placing a larger down payment on the property. Choose the best mortgage lender to help you get the lowest monthly payment possible.
Buying a fixer-upper home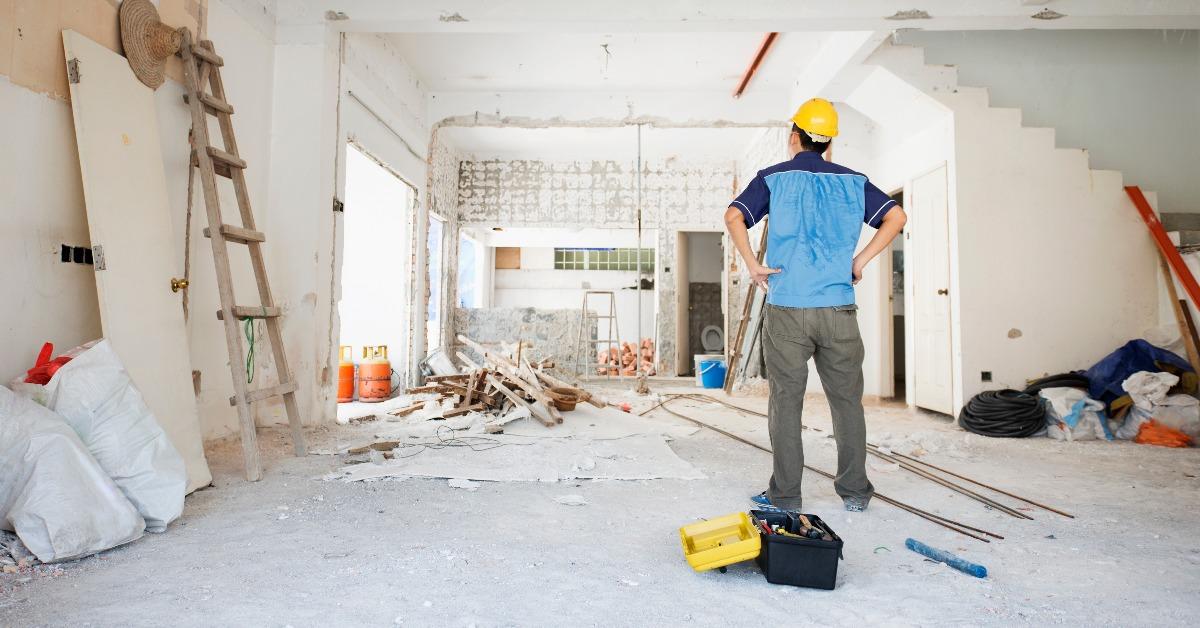 Sixteen percent of millennial homebuyers regretted opting for a fixer-upper. Properties that need repairs appeal to first-time buyers because they usually come at a lower purchase price. But the time and money needed to make the repairs aren't always easy to estimate accurately.
Contractors can run into problems the home inspection didn't catch and could result in homeowners spending even more than they would have to buy something that didn't need work. Some buyers purchase these properties with the intent to flip and make a profit, only to realize they'll lose money by the time it's said and done.
Bad neighbors
Seventeen percent of millennials reported bad neighbors as a regret when purchasing their first home. Some homebuyers focus on the home itself and not the people living next door. There is little worse than having bad neighbors. Other than complaining to the HOA — or making police reports in extreme cases — there is nothing homeowners can do to change the situation.
When possible, meet the neighbors of the home you want to put an offer on. While you can't determine everything about them, you can get a general idea of their demeanor. Of course, neighbors could move, and new ones will take their place.
Bought too young
Buying your first home at a young age is quite the accomplishment but may lead to regret, as it did for 17% of millennials. This is understandable since circumstances often change as we get older. Before purchasing a home, consider whether you are in the best position to do so and if your needs might change.
Building your savings, increasing your credit score, and determining which location is best for you will help you make a decision you won't regret. Also consider whether your family size might change or if you'll need to make other considerations, such as neighborhoods with good schools.
Not anticipating their future needs of a home
When you first purchase a home, it may need nothing, but it's likely to need repairs in the future. Some homebuyers fail to realize just how expensive their future needs can become. Eighteen percent of millennial buyers listed this as a reason for regret. A furnace, heat pump, or water heater can fail unexpectedly. Needs are generally greater in older homes and properties lacking proper upkeep.
Some home inspectors might catch things that are likely to become issues in the near future, even when they don't require immediate attention. You may need to pay extra for specialty inspections. For example, a specialty pest inspection can detect a hidden rodent infestation that could lead to major electrical problems later.
Don't let home repairs drain your bank account
Did you know if your air conditioner stops working, your homeowner's insurance won't cover it? Same with plumbing, electrical issues, appliances, and more. Not being able to make repairs could leave you in a bad situation — but a home warranty could protect you against surprise expenses.
Whether you're a brand-new homeowner or you've owned your home for years, a plan from Choice Home Warranty could pick up the slack where homeowner's insurance falls short.
If a covered system in your home breaks down, you can call their hotline 24/7 for assistance to get it repaired. They have a network of over 15,000 technicians that can assist you, making sure any issue can be taken care of swiftly — without breaking the bank.
Not sure if it's for you? Rest easy: they were named one of the "Best Home Warranty Companies" by US News 360 Reviews and were awarded Best Company's 2020 Consumer's Choice Award. For a limited time, you can get your first month free when you sign up for a Single Payment home warranty plan.
Buying a home in a bad location
Purchasing a property in a bad location was a regret of 19% of homebuyers. Several factors can render a home's location bad, and reasons for considering a location less than ideal can differ between buyers.
You might find there is more crime in the area than you originally thought. Purchasing a home in a flood zone, too far from your job, or somewhere with limited day-care options may also cause regret.
Buying a home in a neighborhood that changed too much
A homebuyer might have loved the neighborhood when they first moved in but find themselves hating it years after. Like most things, neighborhoods can change over time. People relocate, and new neighbors take their places.
HOA rules can change, businesses close, and new developments occur. These changes are largely out of the homeowner's control but still caused regret for 21% of millennial buyers.
Not being educated about home buying
Education is key to making smart financial decisions. Home buying is probably the most significant financial move you'll make in your lifetime, so educating yourself on all aspects of the process is essential. In the survey, 21% of people listed poor knowledge as a reason for regret.
Knowing what you want in a home, how much it will cost, and how it will impact your future can help reduce regrets later. Take the time to speak with lenders and real estate agents, and do your research before taking the plunge.
Locking in a high interest rate
High-interest debt can cause extreme financial strain and is one of the largest wastes of money. It's the top reason for home buying regret, with 22% of buyers reporting it as a reason for remorse.
You might settle for an interest rate that is too high if you rush into home buying. Comparing lenders, improving your credit score, and placing a larger down payment can help reduce interest payments.
Bottom line
While not everything on this list is within your control, you can take steps and do the research that will leave you with the least possibility of regret. Home buying is not something you should rush into. It requires extensive planning and education to make the best decisions.
If you are still struggling to find ways to help pay the rent, waiting to purchase a home is probably in your best interest. Homeownership is an investment, but it's only a good one when you buy wisely.

Compare Quotes Benefits
Get quotes in 60 seconds
Compare rates from top insurers
Coverage you need at an affordable price
It's free and fast to compare quotes