Identity theft can cause serious harm to your personal life as well as your financial life. In fact, one study found that Americans lost $56 billion in identity fraud scams in 2020. With so many ways for identity thieves to steal your information, it may seem daunting to find ways to protect yourself, finances, and credit score. But here are a few things you can do now to potentially safeguard your personal information.
Use a password manager
It may be time to switch to a password manager if you have sticky notes all over your desk with different passwords or use "password1" for every website you log into. Passwords can create a wall between anyone accessing your information and you accessing your information.
Try to switch up passwords so you don't have the same one for every single website and change your passwords on a regular basis. Then use a password manager to keep track of those changes for you instead of relying on less secure methods like sticky notes.
Keep important documents at home
You may need your Social Security card to verify your employment eligibility for a new job or to get a government-issued ID like a driver's license. But try to avoid carrying those things with you on a daily basis.
Important documents like a Social Security card, passport, birth certificate, or other legal documents can be an easy way for someone to steal your identity if they fall into the wrong hands. Instead, keep these documents at home in a secure location and only take them out when necessary.
Carry only credit cards you need
You may have your wallet packed with credit cards from different retailers or travel credit cards for some purchases and rewards credit cards for other purchases. But if your wallet is stolen, those credit cards will be gone.
To protect yourself and your credit card accounts, skip the overstuffed wallet and limit yourself to only a few cards or try to anticipate which particular cards you may want to use on your next shopping trip or night out.
Check your credit report
You can get a free copy of your credit report to check your credit accounts and make sure there isn't any unusual activity to indicate you've been a victim of identity theft.
If you do see issues, you can ask for a security freeze or fraud alert to be added to your report until you can resolve any concerns. Many credit card companies offer free access to your credit score, which you can check frequently. If you see a great change in your score, you can get a free credit report to see what may have caused it.
Buy a shredder
A small shredder for your home office may cost a little now but could save you money and heartache. Any documents with personal information you may throw into the trash could cause you serious issues later on, so double check your paperwork before you toss it.
Check for things like account information on your monthly mortgage statement, anything with your credit card number on it, or financial documents you may have such as bank statements or tax returns.
Don't email personal information
Some messages sent directly to your inbox may be asking for personal information — but don't be fooled. It might just be an unsavory person trying to trick you into giving them details they can use to pretend they are you.
This is a scam called "phishing." It may be a professional-looking email from your bank, a request for a donation, or someone asking for your personal information for a legitimate-sounding reason. But behind the email is an identity thief who may be pulling information from you for nefarious purposes.
Never give personal information to someone who has requested it in an email (and be wary of people calling on the phone as well!). If you do have to send information to someone, know exactly why you are sending it and confirm the recipient of the email before you press the send button.
Read your snail mail
We all get junk mail that goes straight from the mailbox to the trash can. But you might want to start opening all the mail you receive, including those items looking like junk mail. Those envelopes could include things like credit card applications, your recent bank statements, or medical bills, which could cause you issues if they get into the wrong hands.
And don't toss those unopened paper bills if you've switched to online bill pay. They could contain sensitive information such as your name, address, and account numbers. Instead, check with companies to see if there's a way to go paperless for your billing.
Censor your social media
Social media platforms such as Facebook or Instagram sometimes have "fun" posts with questions like "What was the name of the street you grew up on?" or "Tell us the name of your first pet!" These are also common security questions for websites and answering these posts could be giving identity thieves the answers they need to unlock your online information.
Instead, try to limit the amount of personal information you're posting on social media sites, and take advantage of any privacy settings a social media site may have to limit who can see what you post online.
Another popular feature on social media sites is tagging where you are. Maybe you're celebrating your birthday with a night on the town or are on a dream trip to Europe. But tagging pictures of yourself somewhere out and about lets an identity thief know you're not at home. So think about sharing those wonderful vacation photos with friends and family once you get back from your trip.
Update your computer network
More sophisticated identity thieves have ways of accessing your computer or home network to take information from you without you knowing it. If you have a Wi-Fi router at home, look into how to set the password so only specific people have access to your home network.
And if you're traveling with your computer or you enjoy working at a local coffee shop or library, check your firewall settings to block other devices on the public network from accessing your data. You might also look into setting up a VPN, or virtual private network.
Bottom line
Identity theft can wreak havoc on your personal and financial life, but there are ways to protect yourself from identity theft. And if you think you may be a victim of identity theft, there are things you can do — contact the credit bureaus or freeze your credit — to mitigate the damage and protect your identity from further erosion.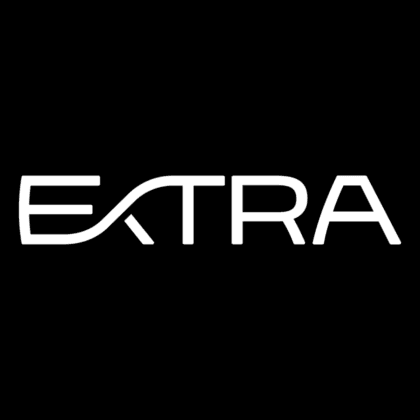 Extra App Benefits
Build your credit history every time you spend money
Works with your existing bank account
Earn up to 1% in points for rideshares, coffees, phone bills, and more