You don't have to pick up the name brands from the shelves of Costco to get the best deals. In fact, one of the great things about Costco is its Kirkland Signature brand.
The in-store brand has products that are similar in quality to their name-brand versions but at less cost. That can help you beat the rising cost of groceries and keep more money in the bank.
But which Kirkland Signature options are the best? Here are a few of Costco's products that you should try the next time you do a Costco run.
Earn a $200 cash rewards bonus with this incredible card
The Wells Fargo Active Cash® Card Rates and fees is a powerful rewards card that offers an extended intro APR period. New cardholders can earn a one-time cash rewards bonus — $200 cash rewards bonus after spending $500 in purchases in the first 3 months AND earn unlimited 2% cash rewards on purchases!
If you're looking for a powerful rewards card that offers an extended intro APR period, look no further, the Wells Fargo Active Cash® Card checks both of those boxes!
This card also offers an intro APR of 0% for 15 months from account opening on purchases and qualifying balance transfers (then 19.99%, 24.99%, or 29.99% variable). Which is great for someone who wants a break from high interest rates, while still earning rewards.
The best part? There's no annual fee.
Click here to apply for the Wells Fargo Active Cash® Card now.
Olive oil
You may want to check out the Kirkland Signature olive oil options to use for dipping bread or adding to elaborate recipes.
Costco has several options including pure olive oil, extra virgin olive oil, and organic extra virgin olive oil depending on what your latest kitchen concoction will need.
Diapers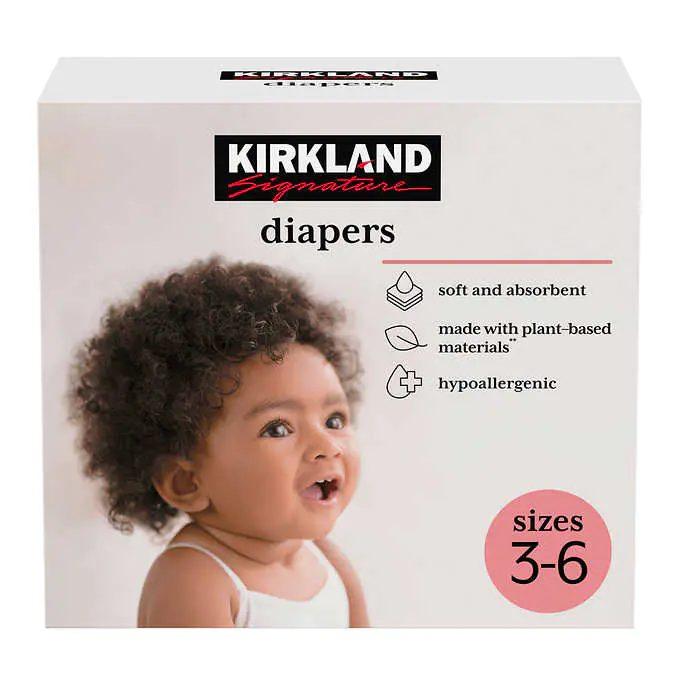 Kids can be small but expensive, especially when it comes to things like diapers.
Costco's Kirkland Signature diapers often cost less than the name-brand versions and can help you save a little extra money when you have to spend cash on your little bundle of joy.
Cake
Want a cake that looks professionally made without the high cost of a professional cake?
Costco's bakery has you covered with Kirkland Signature cakes including a chocolate cake, tuxedo mousse cake, white cake, or even a cheesecake depending on what's available from your local Costco bakery.
Rotisserie chicken
A rotisserie chicken is a great addition to your Costco shopping cart when you head to the warehouse retailer.
You can pick up a chicken for an easy dinner by simply carving it up to feed the family. You can also just pull the meat off the bone and add it to a chicken salad recipe or mix it with some barbecue sauce for a shredded chicken sandwich.
See if your groceries could be making you money
Everything's more expensive now. Coffee. Gas. Groceries.
And if these sharp price spikes have been hurting your bank account, you're probably looking for any chance to save … or at least cut back.
Here's a little trick to help: Download Acorns, and you could start saving and investing for the long run with every morning coffee, gas station fill-up, or grocery store run.
With Acorns and the Round-Ups® feature, your daily purchases get rounded up to the next dollar. The "spare change" difference gets invested in expert-built investment portfolios1 … 100% on autopilot. Just shop like normal, and you can start saving and investing.
BONUS: Set up Recurring Investments and Acorns will give you a $20 bonus after you make your first successful Recurring Investment (minimum $5).
Vodka
Costco has several different options for liquor under its Kirkland Signature brand, but one of its best-known bottles is its vodka. Compare it to more expensive name brands and you may be surprised at how similar they are.
Pro tip: Some states will allow you to buy alcohol at Costco even if you don't have a membership. Find out if you can use this great Costco hack in your state if you're not a member.
Animal crackers
It's inevitable that kids will get hungry and want a snack, so pack your pantry with Kirkland Signature Animal Crackers.
You can pick up the kid-friend staple in a 64-ounce tub that's sure to delight the little ones in your house. And remember that no rule says adults can't enjoy them too.
Applesauce
Applesauce can be messy on the go, but Kirkland Signature's applesauce pouches are sure to keep your kids happy or help give you some extra energy in the afternoon.
The Kirkland Signature versions are similar to name-brand options but are likely to cost you a little less. Get a pack of 24 pouches to stock up your pantry, purse, or bag when you have kids in tow.
Maple syrup
Forget that corn syrup glop on the shelves of your local grocery store and grab the Kirkland Signature maple syrup from the shelves at Costco instead.
The ingredient list is short and sweet with just pure organic maple syrup listed as the only thing inside the nearly 34-ounce bottle.
Eggs
Eggs have risen in price in recent months, which has put a bit of a strain on grocery shoppers. But Kirkland Signature's eggs may help ease the burden.
The warehouse retailer sells its eggs in packs of 24, so you're sure to have plenty without going overboard on the price compared to other egg sellers.
Wine
Costco has some great wines under its Kirkland Signature label that are just as good as the name-brand versions you may be more familiar with.
Check out Costco's wine selection on a regular basis since the retailer is known to rotate their selection depending on availability and season.
Frozen berries
If you like smoothies, Costco could give you a better option than buying them regularly from your local smoothie store.
Check out your Kirkland Signature options for frozen berries, which include strawberries, blueberries, or a special three-berry blend as part of the retailer's signature label.
Chicken stock
Chicken stock is a great ingredient to have in your pantry for a variety of recipes throughout the year. You can add it to soups or stews as well as grab some for sauces or casseroles.
The Kirkland Signature version comes in a six-pack of resealable cartons so you'll have plenty around to try different types of new recipes.
Coffee
Perk up your mornings with coffee from Kirkland Signature. Costco's line of coffee includes ground coffee or whole-bean coffee.
Some Costco locations even have a coffee grinder on site so you can take it home freshly ground.
The retailer also has different options for coffee K-cup pods if you prefer to just make one cup at a time instead of a whole pot of coffee.
Bacon
Kirkland Signature has its version of bacon that's sure to make breakfast better without emptying your wallet.
The retailer carries this breakfast staple in four one-pound packs, which should help you save some money compared to what you'll find at your local grocery store.
Apple pie
Costco's Kirkland Signature label has one of the best apple pies you may ever try.
Pick one up for a special holiday like Thanksgiving or Christmas or add it to the dessert table for a summer barbecue.
And think about swinging by the freezer section at Costco to grab some Kirkland Signature vanilla ice cream for the side.
Vitamins
Vitamins don't always taste good, and they may be chalky or hard to swallow. But Costco has you covered with the Kirkland Signature Adult Multivitamin Gummies.
The gummies come in two jars with fruit-flavored vitamins that include vitamins A, C, and D to help you stay healthy.
If you're over 50, take advantage of massive discounts and financial resources
Over 50? Join AARP today — because if you're not a member you could be missing out on huge perks. When you start your membership today, you can get discounts on things like travel, meal deliveries, eyeglasses, prescriptions that aren't covered by insurance and more.
How to become a member today:
Go here, select your free gift, and click "Join Today"
Create your account (important!) by answering a few simple questions
Start enjoying your discounts and perks!
You'll also get insider info on social security, job listings, caregiving, and retirement planning. And you'll get access to AARP's Fraud Watch Network to help you protect your money, as well as tools to help you plan for retirement.
Important: Start your membership by creating an account here and filling in all of the information (Do not skip this step!) Doing so will allow you to take up 25% off your AARP membership, making it just $12 per year with auto-renewal.
Bottom line
Give Costco's Kirkland Signature items a try. You may be surprised at how good they are to name-brand versions for less than the big names.
Remember to also check your wallet for the best credit cards for Costco shoppers to help you save even more.
Earn a $250 travel bonus with this incredible card
There's a credit card that's making waves with its amazing bonus and benefits. The Bank of America® Travel Rewards credit card has no annual fee and you can earn 25,000 points after spending $1,000 in purchases in the first 90 days of account opening.
You can earn additional points just by using this card for your everyday purchases — unlimited 1.5 points per $1 spent on all purchases. The 25,000 points can be redeemed for a $250 statement credit toward travel or dining purchases.
If you want to travel and dine out more, the Travel Rewards card can help you get where you want to go.
The best part? There's no annual fee.
Lucrative, Flat-Rate Cash Rewards
Current Offer
$200 cash rewards bonus after spending $500 in purchases in the first 3 months
Rewards Rate
Earn 2% cash rewards on purchases