Americans are looking for new opportunities as workers apply for jobs that allow them to work from home or offer better pay so they can stop living paycheck to paycheck.
However, it can be difficult to stand out in a crowded field of potential candidates for the job you have your heart set on. Maybe you're concerned about your previous experience or education and certifications.
Fortunately, there are some skills you probably have that will make your resume shine compared to other applicants. As you update your resume, make sure these skills are listed on the page.
Leadership
An important part of some positions may be leading a team of people or working with others on projects. Include examples of your successes on projects you led to show examples of your leadership skills.
Flexibility
Things can change regularly depending on issues that may arise at your job. Highlight instances in your previous work when you were able to easily manage any changes or a crisis with a good outcome.
Communication skills
Being able to discuss your thoughts and ideas coherently is a good way to keep your projects on track and work with others to reach your particular goals. You also may want to include articles or other media you may have appeared in as part of your job to highlight your excellent communication skills.
Teamwork
Working with others with positive outcomes shows your ability to fit in with new co-workers. Add examples to your resume of successes you had working with a team to meet your objectives.
Project management
Projects can be complicated with different moving pieces or parts that need to work together. Include instances when you were able to juggle different parts of projects and follow them to completion.
Time management
Highlight instances when you've been able to meet deadlines that have been set for the completion of a job or project. You also may want to include examples of times when you finished an assignment ahead of schedule.
Budget management
If you've had to work with a budget for projects, you should include details of how you finished a task on or even under budget. You also may want to mention how much you were given for a particular task as an example of how much cash you have been able to handle responsibly.
Multitasking
Problem solving
Have you been faced with a challenge that has thrown a project off track? Add examples of how you may have been able to steer a plan back to success and any additional ways you were able to solve the issue.
Dealing with clients
A potential new position may include working on projects or products for your company's customers. Call attention to examples of these good relationships you developed with clients over your career.
Attention to detail
A small detail could have a big effect on a plan if it's ignored or forgotten. Use your resume to show how paying attention to those little details led to the successful completion of a goal or project.
Creativity
Show ways that you were able to come up with unique solutions for a project. Also include samples of your creative work if you're applying for a position that requires special artistic skills like graphic design or advertising.
Self-motivation
Think about examples in which you decided to take on a task without being asked. Perhaps you talked to your boss about adding work or a special project to your job. You may have also completed a task that required little guidance from co-workers or a supervisor to get it finished.
Computer skills
Even jobs that aren't in computer or technology companies may require computer skills. Include any proficiency in skills like communication and project management platforms, word processing programs, or other computer skills that you may need as part of your day-to-day work.
Research skills
Any project may need a base to start with, which could include researching different issues or information to build a foundation for a new plan. It may help to give examples of how you can focus on important research and filter out the extra pieces.
Positive attitude
Staying positive under any type of circumstance you face could be a good sign that you're a good employee and co-worker. It also shows you can handle different issues that might pop up and deal with them well.
Bottom line
It's always a good idea to update your resume if you're thinking about changing jobs. Check your budget to see if you have money to take classes or certifications to update your resume.
You also may want to review your resume if you get a new position to figure out how your updated salary can fit with managing your money and reducing your financial stress.

Join AARP and Double Your Number of Interviews Within 60 Days
Learn More
Earn Great Pay Working From Home
Free 3-class intro teaches you how to launch a bookkeeping business
Access the training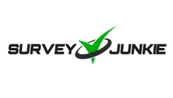 Earn Cash Taking Surveys
Join a community of 20M+ lifetime members who have been paid $76 million to date.
Sign up today