Dollar General is an affordable place to shop for all kinds of goods — and if you are clever, you can use those discounted prices to make extra money.
You can boost your income by purchasing items cheaply and then reselling them for a profit.
Check out the following items at Dollar General that might help you cash in when you sell them online.
Book sets
Books are a good option to buy at Dollar General for resale, but you have to be strategic about how you do it.
Rather than just buying a book here or there, consider buying several books to complete a series or package books together in a collection.
For example, Dollar General sells both a "Frozen" activity book and a "Frozen" jumbo coloring book. Sell them together to a fan of the movie and take in some extra cash.
Seasonal items
Seasonal items are a great thing to purchase, especially if you buy them after the holiday is over and they are selling at an extra discount.
Hold on to the items until the following year and sell them for a profit when the holiday comes back around.
For example, at Dollar General, you can buy Patriotic Party Plates after the Fourth of July at a discount and then sell them next year around July 4 — or even later this year for Labor Day or Veterans Day celebrations.
Party theme items
Buy seasonal items and organize them into a party package that can be sold year-round.
At Dollar General, you can buy Diving Gem Pool Toys in the summer to sell as part of a mermaid-theme party pack in November, when the items might not be in stock. Or, get a bunch of Happy Easter Glitter Eggs in April to sell for a "Fall on the Farm" party in October.
Pro tip: Using a great rewards credit card to purchase your Dollar General items can boost your profits by helping you earn cash back or other perks.
DVDs
There are older movies that viewers might not find on streaming services. Look for these DVDs at Dollar General.
In particular, keep your eyes peeled for movies that may have a cult following, aren't on streaming services, or appeal to an older audience who may not use streaming services.
Discontinued items
Sometimes, a company might stop making an item and pass the leftover inventory to Dollar General.
Their loss could be your gain if you know which items to look for. Fans of those products may be willing to pay a premium to buy the item from you online when they can no longer get it at their local store.
Items for tourists
If you live by a beach with warm weather year-round — or in a mountain area that attracts plenty of tourists — pick up some items that tourists may need and sell them as a bundle locally to make some extra cash.
For example, stop by Dollar General and create a beach bundle by purchasing Banana Boat Sport Performance Ultramist Continuous Spray Sunscreen and a printed beach towel.
Gift box items
Bundling items can be an easy way to package them for resale. Or, you can buy a few more things to make decorative gift boxes with themes.
Pick up a True Living Basket With Liner from your local Dollar General and pack it with a True Living Pillar Candle for a spa gift basket.
Or, package kitchen items such as a True Living Oven Mitt and True Living Pasta Server as a housewarming gift set.
Shop the deals
Your local Dollar General can offer additional discounts on items when they are on sale for a limited time.
So look over your store's weekly ad for items being sold for a deal price, then sell those items for a profit.
Bottom line
You can develop a great side hustle turning Dollar General items into cash when you resell them.
Think outside the box when deciding which items you think could have a good resale value and where you could sell them.
And remember to consider bundling items as a package, which can earn you more cash and potentially boost your bank account to a greater degree than merely selling items on their own.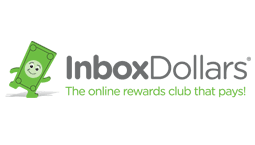 Inbox Dollars Benefits
Get a $5 bonus when you register with your email
You could earn money by taking surveys or making online searches
Over $80 million paid to members so far - how much can you earn?