When it comes to spending money, one of the things you can do is look for rewards or cash back to at least offset some small portion of the expense.
For me, though, it's not just about getting one rebate on something. What if you could use multiple rewards programs at once to multiply your benefit? Rewards stacking is one way to take advantage of more than one program with one purchase. The result, for me, is a benefit worth hundreds of dollars each year — just for spending money that's already in my budget.

How does rewards stacking work?
With rewards stacking, the idea is to learn how to save money when you sign up for more than one program that will let you earn with multiple programs for one purchase.
For example, I might use Swagbucks to go to the Orbitz website and book a few hotel rooms for a road trip. Then, when paying, I'll use a cashback credit card. With one purchase, I've earned Swagbucks that I can redeem for a gift card, earned loyalty points at Orbitz for future trips, and received cash back by using my credit card.
A recent purchase of $786.60 for a multiple hotel stays for a road trip resulted in:
1,574 Swagbucks, which can be redeemed for a $15 Amazon gift card
Enough Orbucks to get a discount of $18.63 on another hotel stay
$15.73 in cash back from my credit card (2% cash back)
Now, I would have spent that money anyway, and I found a good deal on these stays through Orbitz. However, by stacking rewards, I ended up getting $49.36 in savings for future purchases. The amount of travel I do in a normal year, plus my regular spending means that when I stack rewards, I end up with hundreds of dollars in benefits. In fact, my cash back from credit card spending alone amounts to close to $500 per year.
However, it's important to realize that this only works if you stack rewards on pre-planned purchases that are part of your budget. On top of that, you must have a plan to pay off your credit card each month if you want to avoid losing your rewards to interest charges.
How to start stacking rewards
When stacking rewards, it's important to consider your own spending habits. I tend to stack rewards using travel and cashback sites, in conjunction with my credit card, because that's how I spend my money most of the time. Create a plan by reviewing your spending to decide which websites are likely to provide you with the most benefit. I keep things pretty simple, but I know people who are better at rewards stacking than me; if you're really good at it, you can potentially save thousands of dollars per year.
Credit cards
If you're comfortable using credit cards, this can be a good way to get started. With the right cards, you'll earn cash back or points for various purchases. The best rewards credit cards offer opportunities to make the most of your spending, no matter what you prioritize. You can get even more from each purchase if you choose a credit card that offers enhanced rewards in a category you spend regularly.
For instance, if you have a credit card, such as the Chase Sapphire Preferred® Card, that offers generous points for travel purchases, you can get bonus rewards by paying for your travel with that card — on top of any loyalty points you get for specific rewards programs.
With the best cashback credit cards, you'll earn cashback rewards based on your spending via shopping portals and travel sites, so it can make sense to choose a cashback card that works in your situation and then use that for all your purchases. The Chase Freedom Unlimited® is a good option if you're interested in bonus cash back and flexible rewards.
Explore more benefits at our Chase Sapphire Preferred Card review.
Shopping rewards portal
Several shopping rewards portals and apps offer rebates, points, and cash back on regular purchases. Consider using portals like Ibotta, Rakuten, Swagbucks, and others when you're ready to buy something online.
With these portals, you can get what amounts to up to 2% cash back — or more, depending on the partner — just for making a regular purchase. Pay with your credit card, and you're getting double cash back for a single purchase.
I like adding the portal's browser extension so I automatically get notified when I'm on a partner website. That way, I'm less likely to miss out on rewards.
Travel sites
Don't forget about travel websites. It's important to pay attention when using these, though. Some websites, like Orbitz, offer their own rewards programs, but you can apply the rewards only to certain purchases, such as hotel rooms. However, even these websites can provide valuable rewards if that's the type of spending you do.
It's worth noting that the type of travel you book matters when it comes to rewards stacking. If you book through a third-party travel website like Orbitz, you'll still get airline rewards when you fly. However, many hotel loyalty programs won't credit you when you make third-party purchases. As a result, when I want to book specifically with Marriott and want those loyalty points, I use Swagbucks to navigate to the Marriott website and then book with Marriott to stack those rewards.
Store loyalty programs
If you frequently shop at a specific store, it can make sense to sign up for its loyalty program. One of my local stores partners with a gas station so when I make a regularly-scheduled grocery run, I also get a discount on my gas — on top of getting cash back because I pay with my credit card.
Look into store loyalty programs that offer you cash back or other perks. You might be surprised at how they can benefit you, plus allow you to more effectively stack rewards, even if you're shopping offline. As a bonus, you can use apps like Fetch and Checkout 51 to scan your receipts and get cash back for your regular grocery purchases.
Other sites
You can also use other tools to save money on purchases or get rewards. Acorns has what it calls Found Money, which allows you to get cash back deposited into your investing account when you shop with its partners. This is a great way to earn compound returns on your cash back, boosting the long-term value of your rewards.
Additionally, tools like Capital One Shopping and Honey can provide you with discounts when you shop. Pay for your discounted goods with credit cards and you're stacking rewards and gaining a benefit on purchases you'd make anyway.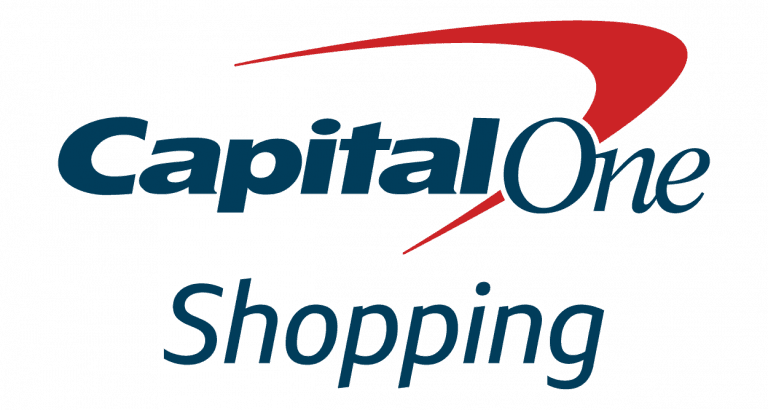 Capital One Shopping Benefits
Capital One Shopping searches thousands of merchants to see if you're getting a great deal
Don't miss out on a better price
Search and apply coupon codes automatically
Custom price drop alerts for products you've viewed or purchased
5 tools I use to stack rewards
Everyone has different tools they use to stack rewards. The key is recognizing what is likely to provide you with the most benefit, and what you're actually going to use. In general, the tools I use most to stack rewards include:
Swagbucks: Earn points for purchases made through partners. I use the Swagbucks browser extension so when I go to a partner website, offers show up. Depending on the partner, I get up to eight (sometimes more) Swagbucks points for each dollar spent. Points can then be redeemed for gift cards. I usually redeem for Amazon gift cards. In 2020, I've redeemed for close to $100 in Amazon gift cards.
Credit card: My cashback card offers me flat-rate cashback on each purchase. The Citi® Double Cash Card is a good example of a cashback card that offers generous, straightforward cash back. You receive 2% on every purchase with unlimited 1% cash back when you buy, plus an additional 1% as you pay for those purchases. I usually get about $500 per year from my cashback credit card, which I basically use for all my spending.
Orbitz: My go-to travel rewards website is Orbitz. For each airline purchase and hotel purchase, I earn Orbucks. These Orbucks can be redeemed to reduce the cost of a nightly hotel stay. For example, my current rewards balance is $19.57. If I were to book a hotel room through Orbitz, I could apply my Orbucks to the stay to reduce the rate. Plus, if I book a flight, I've connected my airline rewards numbers to the account, so I earn miles.
Capital One Shopping: I also have the Capital One Shopping browser extension,1 which helps me find good deals online. Capital One Shopping partners with several thousand retailers, and when I shop with those retailers, it automatically searches for promo codes to apply to my purchases. In many cases, I get a discount on top of the other rewards I'm earning, which increases the value of my rewards stacking.
Acorns: Recently, I've also started using Acorns Found Money. I've added the browser extension so when I'm on a partner website, I can activate offers. When I complete a purchase, the cash back I earn is deposited into my Acorns investment account where it begins earning compounding returns. Plus, I use my credit card to pay, so I'm also earning other loyalty points.
I'm also careful to make sure I belong to the loyalty programs of brands I use the most. For example, I stay at Marriott properties quite a bit, so I'm part of the Marriott Bonvoy loyalty program. By using the Swagbucks extension to book hotel stays, I get points for Swagbucks, earn Marriott loyalty rewards, and get rewards from my cashback credit card. All of those rewards stack to increase the value for the regular purchase.
FAQs about stacking rewards
How do you stack cash back?
You can stack cash back by planning your purchases so you take advantage of multiple rewards programs at the same time. One of the easiest ways to do this is to use a rebate or cashback app or browser extension and then pay for your purchases with a cashback credit card.
How can I maximize my rewards points?
Pay attention to which programs offer you the most points for the things you normally buy. If you travel, look for programs that offer more points for travel-related purchases. You can also stack rewards by using a cashback card, like the Blue Cash Everyday® Card from American Express, which offers bonus cash back at U.S. supermarkets, in conjunction with your grocery store loyalty program.
Can you use more than one cashback app?
It depends on the program. In some cases, you can't use more than one app at a time. However, you may be able to use discount promo code extensions in conjunction with cashback programs, and then make your purchase with a cashback credit card to get stacked benefits.
The bottom line on stacking rewards
If you're going to make a purchase anyway, you might as well get some type of reward. This can be a good way to learn how to manage your money in a way that helps you live your preferred lifestyle. You can get even more value when you decide to stack your rewards. Use multiple programs at once, and consider paying with a rewards credit card to get even more bang for your buck.
Before you move forward, though, make a plan. Be sure that you're prepared to pay off your credit card balance each month, and research programs so you're getting access to rewards that you'll be able to use.
Current Offer
Earn an additional 1.5% cash back on everything you buy (on up to $20,000 spent in the first year) - worth up to $300 cash back
Rewards Rate
5% cash back on Chase travel purchased through Ultimate Rewards®, 3% cash back on drugstore purchases and dining at restaurants, including takeout and eligible delivery service and unlimited 1.5% cash back on all other purchases