Buying a house is never easy, especially when it's your first. But increasing interest rates and a competitive housing market might make it feel even more complicated than usual. 
That doesn't mean that you should lose hope, however. By being patient and avoiding costly mistakes, you can find the right home for you and get into it at a rate you can afford. 
Here's how to make the house-buying process work for you — regardless of the current market.

Focus on your reason why
You probably have a solid reason to move if you're hunting for a house. Instead of getting weighed down by outside factors like the market or current listings, focus on your motivation. 
The other factors matter, but focusing on the big picture and how the move will better your life can make the other elements easier to deal with.
Check — and improve — your credit score
Your credit score impacts the terms of your mortgage. Because of that, it's a good idea to check your score before you start house hunting. That way, you'll know what to expect when you begin the mortgage process.
Plus, you'll have time to increase your score if necessary. For example, paying off debts can often qualify you for a bigger mortgage and/or a better mortgage rate.
Widen your search
Focusing only on a particular area or part of the city can be tempting. But if you keep an open mind and broaden your search, you might be surprised by what you find. 
Look a little outside what you consider your ideal area. At the very least, you'll get a better understanding of the local market.
Think outside the box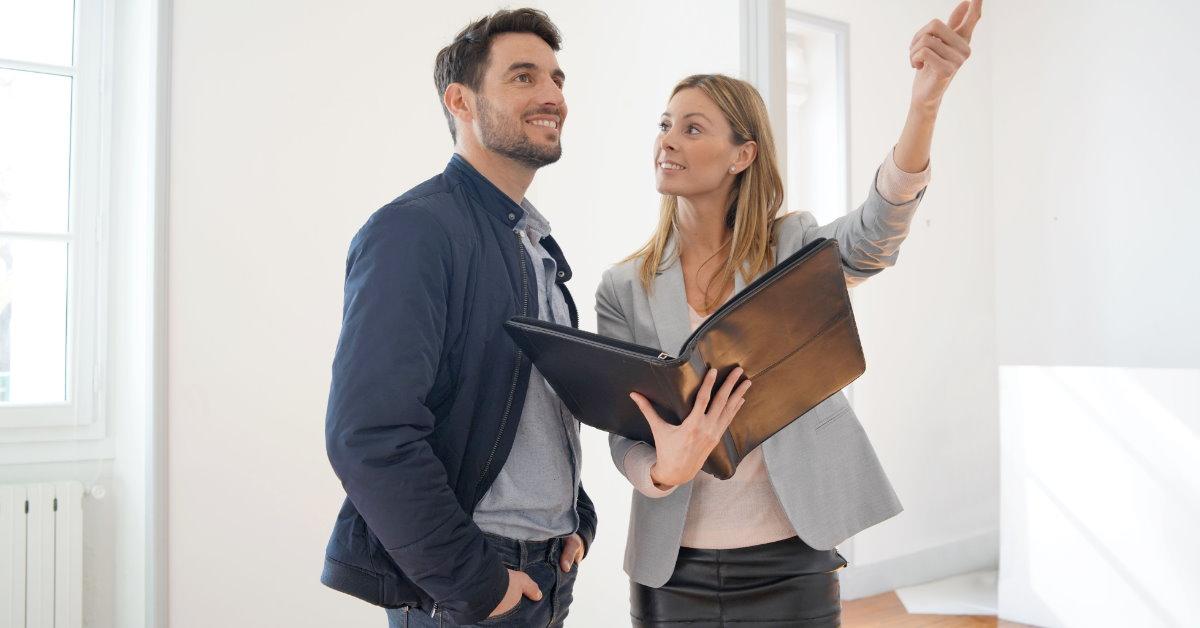 Don't be afraid to get creative with your house search. In a competitive market, you might want to be the first person at a showing or present an innovative offer. 
You might even ask your agent to reach out to other agents so you can learn about homes before they are officially on the market.
Leave as much time as possible
If you've got a time crunch, it can add a lot of stress to the process. Avoid the headache of a last-minute move and start the hunt as soon as possible. 
It's not always possible to do so, but it can make a big difference. If you leave more time, you can financially prepare more as well.
Create a budget and stick to it
It's tempting to go over budget with house purchases, especially if you have approval for a larger amount than you need. 
But if you create a budget and stick to it, your future self will thank you.
Make a list of needs vs. wants
Like most people, you probably have an endless list of things you want in a future home. It's fun to dream about the possibilities. 
But when it comes to actually buying a house, it's better to stick to the things you need. Your list of needs might include location, number of bedrooms or lot size.
Work with a top-notch real estate agent
When buying a house, the real estate agent you work with can make all the difference. Work with an experienced agent knowledgeable about the area you want to buy in. 
The agent can use her expertise to find houses that are a good fit and submit competitive offers.
Set alerts on real estate sites
Suppose you're ready to take matters into your own hands. In that case, you can set notification alerts for houses on different real estate sites. 
With filters in place, you'll never miss a listing and be ready to view the homes as soon as they post.
Attend open houses ahead of time
It's never too early to start the house-hunting process. If you're making a local move, attending open houses ahead of time might be a good idea to gain a deeper understanding of the market. 
It might be worth a short trip even if you're moving to a different city or state.
Focus on what you can control
The house-buying process involves many things out of your control — the available homes, the current market and how much it costs. 
But there are things you can control, like the homes you view, your budget and how you structure your offer. Focus on those things instead.
Save for a downpayment
One of the number one steps you can take to prepare to buy a home is saving a down payment. The entire process will be more straightforward if you're financially prepared for the purchase. 
You can utilize bonuses to save extra, or your tax refund can go towards your down payment. It's never too early to start.
Shop for a competitive mortgage rate
The current mortgage rates might be out of your control, but you can shop around for the best deal. 
Check in with different lenders and see what they can offer. With mortgage rates, every percentage counts.
Don't rush the process
If you have flexibility with your move date, staying as flexible as possible is a good idea. 
With more time to search, you're more likely to find your dream home because you'll have more prolonged exposure to real estate listings.
Make a solid offer
When making an offer, your real estate agent can help advise you about the best practices. 
Make sure to take the advice on board while also following your intuition. A solid offer can make all the difference.
Bottom line
The recent run-up in housing prices and now the run-up in mortgage rates seem to have put home buying even further out of reach. 
Many wonders if they can find a home without worrying about how they still avoid coming up short at the end of the month.
If you feel discouraged about home-buying in today's market, you are not alone but don't give up hope. With enough time and the right strategy, you'll find a home that's the perfect fit.
Curbio Benefits
Update your home so you can sell faster and for more
All-inclusive service means you don't have to lift a finger
Small repairs to whole-home renovations, Curbio can do it all
$0 due until the home sells with no interest charges