Your wedding day is supposed to be the happiest day of your life — but it's often the most expensive day, too. Some people plan how to save money for their wedding before they even meet "the one," and others wait until there's a ring. If you've ever doubted that you can afford the wedding you've dreamed of, you're in the right place.
I'm about to share a step-by-step guide to setting a wedding savings goal and creating a plan to reach that goal. If you follow these steps for how to manage your money, before you know it, your budget will be within your grasp — just like the bouquet you'll toss to all the single ladies at your wedding.
How much money should you save for a wedding?
The amount of money you should save entirely depends on your wedding vision. The average wedding in 2019 cost just under $30,000. But before you reconsider your wedding plans and elope, that number is based on couples from all over the country with a wide range of budgets.
There are calculators online that will generate a wedding cost estimate to give you a starting point. These calculators use collected data about venue price in your area, guest count, invitation costs, accessories for the couple, and personal preferences to give you an idea of what your budget should be.
As far as when to start saving for your wedding, that's completely up to you and depends on your personal situation. Some individuals start saving before they're engaged, while others wait until there's a ring on it. However, if you've dreamed of a big, fancy wedding complete with a live band, exquisite catering, personalized gifts for guests, and more, you might want to start saving now, unless you have other arrangements to pay for your big day.
Saving for your wedding vs. taking out a personal loan
If you're wanting to tie the knot sooner than your savings plan allows, you might consider taking out a personal loan. There are advantages to taking out a loan, like having money to spend on wedding expenses now and still being able to save as you go. If you have other debt that has a high interest rate, you could consolidate that debt and your wedding budget into one loan so you're paying off all your debt at once, possibly even with a better interest rate.
The downside of taking out a personal loan versus saving for your wedding it that you'll be paying interest instead of earning interest on a savings account. And with all that money in hand, plus any extra income coming in, you might be tempted to increase your wedding budget bit by bit. So, if you go the personal loan route, be conscientious about making payments and sticking to your budget.
For those not in a hurry, the best financial decision is to save ahead of time. But you might be saying, "I don't even know where to begin with saving for my wedding!" That's okay — here's a step-by-step guide that will lead you to success.
How to save for a wedding in 6 simple steps
1. Create a wedding budget
The first step in your savings plan is to create a wedding budget. It's more difficult to save if you don't have a goal in mind. Take all the information you can gather from married friends, venues, and vendors to figure out how much you'll need to save.
Create line items for every aspect of the budget and see where you might want to spend more or less based on how important that aspect of your wedding is to you. You may choose to spend more on your dress and save on his suit by renting, or perhaps you're open to giving up the four-tier cake and choosing another dessert option.
2. Create a savings timeline
You can create a savings timeline with some simple math. Once you have a budget in mind, divide it by the time you have to save that amount. For example, if you need to save $20,000 in 10 months, that's $2,000 a month you'll need to put aside. When you see how much you'll need to save each month, you may adjust your timeline (or your budget) to be more realistic for you.
Also, keep in mind when certain payments will need to be made. You may need to save more aggressively or start saving early to have enough for large deposits for your location and photographer, for example.
3. Pick a smart place to put your wedding money
The best place to put your saved wedding money is in a savings account dedicated just to your wedding. Opening more than one savings account is a great way to organize your savings and keep yourself from dipping into funds you shouldn't. Because there's a federal limit on withdrawals from savings accounts, you might also consider opening a linked checking account if you're going to need to make payments or put down deposits.
A great kind of savings account for wedding purposes is a high-yield savings account. These generate interest at a higher rate than standard savings accounts. The average savings account has an APY of 0.10%, but high-yield savings accounts at banks like Ally and Barclays offer rates over 2.00%.
4. Cut back on your monthly spending
Analyze your spending habits in all categories to see where you can scale back. You might notice that you dine out more than you eat at home, so you could increase your grocery budget a bit if you stop eating out and still save. You may also cut back on extracurriculars like going out for entertainment or shopping if those activities are preventing you from saving what you need.
Also, consider that the little things can really add up. You could cancel or pause any memberships or subscriptions you have, like the gym or Netflix. Or maybe downgrade your internet speed at home or cancel cable service if you're not watching live television often. If you're cringing, remember this is only temporary — and it's in the service of your wedding goal.
5. Sell some of your belongings
Unless you're moving somewhere that will hold all of your furniture, you and your spouse-to-be probably have some extra or duplicate items that you can cash in to help pay for your wedding. Make an inventory of everything you both own to help decide what will go and what will stay.
Once you know what you can sell, there are plenty of options for listing items for sale, like Facebook Marketplace, Craigslist, and apps like Poshmark and OfferUp. Consider cross-posting items to get them in front of more eyes, possibly increasing how quickly they'll sell.
6. Start a side hustle
It's worth starting a weekend side hustle to reach your goal even faster. For example, becoming a rideshare driver could not only help you earn more money, but also keep you from spending money by going out for your own entertainment.
There are lots of other ways to make money for extra income. Animal lovers can advertise pet-sitting and cleaning services on websites like Rover. If you're crafty, you can turn your skills into a moneymaker by creating a shop on Etsy. You may even try out a few different side hustles if you have enough time.
I now pronounce you...
As you create your savings plan, remember that your wedding is yours. Make decisions based on what matters most to you and adjust your plan as you see fit. And consider if you and your spouse really want to start your marriage with debt — or if you'd rather start saving early for a wedding that could truly result in a treasured memory.
Plus, once you see how easy it is to save for your wedding, you can apply these same strategies to save for your honeymoon!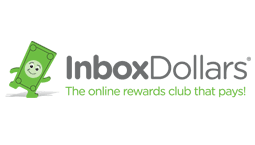 Inbox Dollars Benefits
Get a $5 bonus when you register with your email
You could earn money by taking surveys or making online searches
Over $80 million paid to members so far - how much can you earn?