Whether your budget is strained or you have financial goals that feel out of reach, you may be wondering how to make money outside of your day job. The best side hustles allow you to make your own schedule, be your own boss, and make money doing something that matters.
Although it may not seem like the most glamorous job in the world, recycling scrap metal can be an awesome opportunity to earn cash on your own time while helping to protect the environment. Here's everything you need to know.
What is scrap metal?
Many products containing metal components get thrown away when they're no longer useful to people. Rusty pots and pans get tossed in the trash, metal furniture gets left in the alley, old bicycles get taken apart and disposed of, and more. Metals end up taking space in landfills instead of being used to create new products.
That's unfortunate because metal is more durable than a lot of other materials and can be recycled repeatedly without losing quality. Scrap metal recycling also reduces waste and conserves energy and natural resources. For example, it requires a lot less energy to remelt steel scrap than to create new products from raw materials. Reusing scrap metal also conserves landfill space.
The key difference between recycling metals and the traditional recycling process is that scrap yards purchase metals for melting, whereas paper and plastic are typically picked up by the city. Municipal programs are funded with taxpayer dollars, but they do result in cost savings when compared with trash disposal.
Because scrap metal has value to scrap yards, it represents an opportunity for an enterprising scrapper to earn extra cash.
Ferrous vs. non-ferrous metals
Ferrous metals are more abundantly produced, typically magnetic, and less valuable than non-ferrous metals. Non-ferrous metals are worth more because recycling them doesn't result in any change to their chemical properties, so they have an endless life cycle.
Ferrous metal items come from appliances, furniture, tires, building materials, transportation parts, and packaging. Non-ferrous metals include precious metals, aluminum, lead, copper, tin, zinc, and alloys. Although only about 10% of recycled scrap metal is non-ferrous, the higher value means that non-ferrous metals account for 50% of the industry's revenue.
Both types of metal are worth collecting for scrap, and you can use a magnet to identify ferrous scrap metal and separate it from non-ferrous metal. If the magnet sticks, your metal is ferrous.
Types of scrap metal
Copper
Copper generally sells for a higher price than other types of scrap metal, with many types of copper valued between $3 and $4 per pound as of January 2021. It's commonly found in your house's plumbing and electrical wires. Household appliances such as washers, dryers, and air conditioners can be scrapped for copper coils, copper roofing accents can be recycled, and old electronics and computers can be taken apart for copper wiring as well.
Aluminum
Aluminum scrap metal is less valuable than copper, selling for around 55 cents per pound. Cookware and kitchen appliances tend to contain aluminum parts, as do car engines. Railings and fences are often constructed with aluminum as well. Aluminum cans can also be scrapped, but you'll need quite a few to add up to a pound.
Brass
Brass is relatively valuable compared with other scrap metals and is selling for $1.81 per pound as of January 2021. Light fixtures, doorknobs, furniture, and other household items are often made with brass. It's also found in HVAC units, musical instruments, and some jewelry. If you head to a shooting range, you can also collect brass casings.
Steel
Although steel is a very common metal, it's not as valuable as other metals. Depending on the type of steel, average prices range from about 25 to 50 cents per pound as of January 2021. You can bring household appliances like refrigerators and dishwashers to a scrap yard and sell them for steel scrap. Many pipes and beams are also made of steel, old TVs have steel casings, and computer towers can be disassembled for steel scrap. You can use a magnet to identify steel and iron scrap and separate it from your other metals.
Other things you can scrap
Cars and car parts
Power outlets and surge protectors
Ceiling fan motors
Structural steel
Large household appliances such as refrigerators, dishwashers, and washing machines (small kitchen appliances are typically not worth scrapping)
Old jewelry (precious metals)
How to sell scrap metal
Metal is purchased by the pound at salvage or scrap yards. A quick Google search should reveal locations near you, or you can use the iScrap app.
Find your sources
First, determine where you'll find your scrap. You might search Craigslist for free scrap metal, appliances, network with local businesses, or connect with workers at a demolition site. You'll also need to find a local scrap yard willing to buy your scrap. You can compare scrap prices at a few different yards in your area.
Separate your scrap
Use a magnet to separate out steel, which is less valuable, from your non-ferrous metals. If you have copper or other non-ferrous metals, make sure to separate screws, bolts, and other pieces of extraneous metal. Group like-kind metals together. For example, separate your #2 copper insulated wire and #1 copper insulated wire. This will help you get the best prices.
Get your equipment
Decide how you're going to pick up and transport your scrap metal. If you're collecting large appliances, you'll probably need a truck or a trailer. You may also need work space to take apart items and separate your scrap. If you'll be working with large quantities, you'll need storage space as well.
Managing your scrap metal business expenses
You'll need to buy equipment and more to get your business up and running. Here's an excellent business credit card we recommend:
Ink Business Unlimited® Credit Card
This card offers unlimited 1.5% cash back on every purchase, so you're rewarded for every purchase. Its $0 annual fee makes it an affordable option, and its welcome offer allows you to earn $900 bonus cash back after you spend $6,000 on purchases in the first 3 months from account opening.
Another unique feature of this card is that it has a 0% intro APR for 12 months on purchases (then 18.49% - 24.49% Variable). Businesses and side hustles can be expensive to get up and running, and the intro APR can help you get started on the right foot (and you could earn the welcome offer for an extra boost).
Apply now for the Ink Business Unlimited® Credit Card
Find out more in our full Ink Business Unlimited credit card review.
FAQs
How much can you make scrapping metal?
That depends on where you get your scrap, how much and what types of metal you can collect, and how much you can transport each day. For example, you can earn nearly $4 per pound if you can fill up a pickup truck with a ton of steel, which can easily get you more than $200. Similarly, according to scrap metal prices as of January 2021, collecting about 50 pounds of copper tubing could also earn you more than $200. You may not earn a full-time income from selling scrap metal, but it can be a lucrative side hustle.
What are the best things to scrap for money?
Copper is the most valuable scrap, selling for nearly $4 per pound as of January 2021. However, you can also make money recycling aluminum, cast iron, car batteries, plumbing brass, stainless steel, large appliances, lead, transformers, and more.
Is it worth it to scrap metal?
If you've got the time and an appropriate vehicle, selling scrap metal can be a great way to make some extra cash, but it likely won't replace your full-time job.
What is the highest paying scrap metal?
Scrapping copper will get you the highest prices. Specifically, #1 bare bright copper wire is selling for $3.81 per pound as of January 2021, which makes it the most valuable scrap.
Do you need a license to scrap metal?
Depending on your location, you may need a business license to sell scrap metal. Some states also have photograph, ID, and fingerprint requirements at scrap yards. Laws vary by state. For example, in California, scrap yards can't release payment for non-ferrous metals until three days after the date of sale. Research your local laws before you start collecting scrap.
Bottom line
Selling scrap metal isn't for everyone, but it could be a good solution if you're wondering how to make extra cash. It doesn't require a lot of skill or experience — you just need a magnet and the right vehicle. But if taking apart computers and picking up old appliances doesn't appeal to you, there are other side hustles you can consider.
For example, you might sell used electronics or work for a delivery or rideshare service. Find something that interests you, and your next side hustle might not even feel like work. And if you stick with it, your financial goals will be within reach.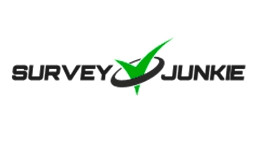 SurveyJunkie Benefits
Over $55,000 paid to members daily
Earn up to $130 a month taking 4 or more surveys daily
$76 million paid out to date
20M+ lifetime members and BBB accreditation