If you've been denied a bank account because of issues with your credit or past banking history, it can be difficult to decide on your next course of action. Bank accounts and credit cards are great resources for building credit and managing your money, but if your credit and banking history are suffering, how can you apply for the financial products you need to get back on track?
With second chance checking, you may still be able to qualify for a bank account, regardless of your financial record. Second chance checking accounts typically have fewer features than a traditional bank account, but they also have less strict qualification requirements.
In this article, you'll learn about how second chance checking works, which banks offer second chance checking accounts, and how to pick the best account for you. We'll also go over alternatives to second chance checking accounts so you have even more options if you need them.
What is a second chance checking account?
If you know how to open a checking account, you also know there's an approval process that takes place. Each bank or credit union is different, but most financial institutions will check your ChexSystems report when you apply for a new account. A ChexSystems report is similar to a credit report that lenders check, but it shows your banking history instead of credit history.
The main purpose of a ChexSystems report is to help financial institutions assess the risk of allowing an individual to open a new bank account with them. A ChexSystems report may show this information:
Unpaid negative balances
Involuntary account closures
Suspected fraudulent activity
Number of recent account applications
New account openings
If your ChexSystems report isn't clean enough, you could be denied a new bank account. Fortunately, this isn't the end of the road for your banking journey. Many banks offer something known as second chance checking accounts if you can't get approved for a standard account.
A second chance checking account likely won't have the same features as some of the best checking accounts, but you'll have an easier time getting approved. Here are a few features that may differentiate a second chance banking account from a conventional bank account:
Service and maintenance fees: Monthly service fees are common for second chance checking accounts. Some accounts offer ways to have these fees waived, but many accounts don't allow fees to be waived.
Overdraft fees: Although most checking accounts have overdraft protection, many second chance checking accounts do not. With certain accounts, you'll be assessed a fee if you overdraft your account.
Daily debit card limit: Your provided debit card may have a daily limit attached to its use. For example, you may be limited to $500 a day in debit card purchases.
Mobile check deposit limit: You may be limited in the amount you can deposit via mobile check deposit. This can be on a daily basis or another amount of time.
No check writing: Certain accounts don't offer the option to write physical checks.
No mobile deposit: Your account may not have a mobile deposit feature at all.
Direct deposit required: An eligible direct deposit source could be required to open certain accounts. An eligible source could include your regular paycheck from payroll or government deposits from Social Security benefits or other federal payments.
What banks offer second chance checking accounts
Many banks and financial institutions offer second chance checking accounts, which means there are plenty of options available to you. Most people can apply for accounts with national banks, but you might consider checking for accounts within your state or region as well.
Here are a few popular second chance checking accounts to consider:
BBVA Easy Checking Account: Requires a $25 minimum deposit and a monthly service charge of $13.95. Account features include online banking, mobile banking, mobile deposit, online bill pay, unlimited check writing, no ATM fees at U.S. BBVA ATMs, and a complimentary Visa debit card.
Wells Fargo Clear Access Banking: Requires a $25 initial deposit and has a $5 monthly service fee (waived if you're between 13 and 24 years old). Features include bill pay, online transfers, mobile deposit, a debit card, access to Wells Fargo ATMs, and no overdraft fees.
Radius Bank Essential Checking: Has a $9 monthly service charge, daily debit card limit of $500, and a mobile check deposit limit of $1,000 per day or $2,000 every 10 days. Features include mobile check deposit, mobile wallets, mobile app, direct deposit, and bill pay. You may be eligible to upgrade to a Rewards Checking account after 12 months of good banking history.
U.S. Bank Safe Debit Account: Has a non-waivable $4.95 monthly maintenance fee. Features include a debit card, online and mobile banking, mobile check deposit, bill pay, and free access to your TransUnion credit report.
Chime Checking Account: Has no monthly fees, maintenance fees, or minimum balance requirements. Features include a Visa debit card, mobile payments, automatic savings feature, early direct deposits, and access to over 38,000 fee-free ATMs. Read our Chime review for more information.1
GoBank (by Green Dot Bank): Has an $8.95 monthly fee unless you set up direct deposit and have eligible monthly deposits of at least $500. Features include mobile app access, early direct deposits, a free ATM network, cash deposit at participating retailers, mobile check deposit, and bill pay.
Varo Bank Account: Has no minimum balance requirement and no monthly fees. Features include a debit card, early direct deposit, an optional high-yield Varo Savings Account, free paper check mailing, and no overdraft fees up to $50 (if you qualify). Read our Varo Bank review for more information.
How to pick the best second chance checking account
Picking the best second chance checking account for you depends on what you're looking for and your typical banking habits. An account from one bank may be right for someone else, but that doesn't mean it will be the best fit for you.
To make the selection process easier on yourself, consider these tips when searching for the best second chance checking account for your financial goals:
No fees: You may need a checking account to help repair your banking history and manage your money better, but that doesn't mean you need to pay a mountain of fees. Plenty of banks offer second chance checking without monthly or overdraft fees, which puts some money back into your pocket. Be sure to check to see what's available in your area before jumping on the first account you see.
No minimum opening deposit: Many bank accounts require a minimum initial deposit to open the account. This amount isn't typically very high, but it can be an unnecessary obstacle if you're strapped for cash while waiting for your next paycheck. Look for accounts that don't have a required minimum opening deposit if you want to get set up with an account quicker.
No minimum balance requirement: It might be in your best interest to find an account that doesn't have a minimum requirement when it comes to your daily balance. If your financial situation is in flux, it may not always be the easiest to keep a certain amount of money in your account. With no minimum balance requirement, you don't have to worry about this and you have access to all of your money.
Debit card access: Most checking accounts should come with a debit card, but it never hurts to check. Otherwise, it could be more difficult for you to make essential purchases both online and in person.
Paper checks: Writing physical checks isn't as common anymore, but there are times when they come in handy. Some second chance accounts don't allow paper checks, so a quick check of an account's features can give you the answer if you need this benefit.
Mobile check deposit: Mobile check deposit is often the easiest way to deposit any paper checks you receive. Without it, you'd have to head to an in-person branch to accomplish this simple task. Look over your account's features to make sure this is included so you aren't wasting precious time going to the bank all the time.
Mobile banking: You also want to make sure you can simply access your account from a mobile device. This may include checking your account balance, paying bills, and setting notifications for yourself. If a bank account has mobile app access, it's easier for you to handle your money and establish good financial habits.
Early direct deposit: This may not be a requirement for you if you get paid in a more traditional way, but getting your direct deposit payments a day or two earlier than they're scheduled can really help when you need to pay bills or make purchases. Many accounts have this feature, so make sure it's included if this is one of your must-haves.
How important each of these tips is will depend on the type of account you're looking for and your specific financial goals. Some banks have fees on their accounts, but it could still be well worth it for you to open an account with that bank if it means potentially better opportunities for you in the future. For example, opening a checking account with a fee right now could lead to a no-fee checking account in the future, as well as options for credit cards that earn rewards.
In general, you will also want to be sure that any bank you choose is Federal Deposit Insurance Corp. (FDIC) insured.
Alternatives to a second chance checking account
If a second chance bank account isn't the right fit for you, you may want to look into secured credit cards and prepaid debit cards. These alternatives can also help you build toward your financial objectives.
Secured credit cards
Secured credit cards provide you with an opportunity to build your credit if your credit history is somewhat lacking or your credit score is below average. You may not even need to have your credit checked to qualify for a secured credit card, but you'll often need to make a security deposit as collateral.
The security deposit allows lenders to ignore your credit score because they'll simply keep the deposit money if you end up being a financial risk (i.e., you don't pay them back). You can use your secured credit card like a normal card to make purchases on the things you need, but you'll need to make on-time monthly payments if you want to build your credit.
A secured credit card can be a good alternative to a second chance checking account because it doesn't require good credit and it provides you with an important financial resource. It can easily take the place of a debit card and help you reach a better credit score. And since secured credit cards typically don't have high credit lines, you won't have to worry about being tempted with overspending.
Prepaid debit cards
The best prepaid debit cards can offer a useful alternative to second chance checking accounts. In many ways, prepaid debit cards act the same as a standard debit card, with a few slight differences.
Prepaid debit cards aren't tied to checking accounts, whereas debit cards are. With a debit card, you deposit money into your checking account and then you can use your debit card to spend that money. With a prepaid debit card, you load money directly onto your debit card and then you use your card to spend that money.
Prepaid debit cards don't have the same features as checking accounts, such as writing checks or easily accessing your money through a bank, but they also don't require a check on your banking history to be approved. In the prepaid debit card vs. checking account debate, there are many pros and cons on each side. However, if you can't open a checking account, a prepaid debit card is a well-known alternative.
FAQs
How long does a bad checking account stay on ChexSystems?
A bad checking account is typically one that a bank closed due to delinquent behavior on the account holder's part. If your checking account has been closed by your bank, it will typically stay on your ChexSystems report for five years.
What banks don't check ChexSystems?
Online financial institutions like Chime and Varo don't use ChexSystems reports when determining whether to approve you for a new account. Although most banks do use ChexSystems to check your banking history, you can still apply for second chance checking accounts and have a higher approval rate than you would for a standard checking account.
Here are a few examples of popular second chance checking accounts:
BBVA Easy Checking Account
Wells Fargo Clear Access Banking
Radius Bank Essential Checking
U.S. Bank Safe Debit Account
Chime Checking Account
GoBank (by Green Dot Bank)
Varo Bank Account
Can I open a checking account if I owe another bank?
You typically cannot open a new checking account if you still owe another bank money. Most banks use ChexSystems reports to check your banking history and this would include any bad history you have with other banks.
Although you likely can't open a traditional checking account, you may qualify for a second chance checking account from banks like Chime, Varo, or GoBank. Or you could look into prepaid debit cards or secured credit cards for helpful financial resources.
Bottom line
Second chance checking accounts can be a helpful tool for you if your banking history is spotty and you need help when it comes to how to manage your money. This type of checking account may not require a ChexSystems report or the bank may only consider extremely negative behavior on your report, like fraudulent activity, and be willing to overlook other activity.
Some of the best banks offer second chance accounts in the form of online checking accounts or regular checking that you may be more used to. So if you're interested in a second chance checking account, look over the list of accounts above and keep our tips in mind when picking an account. Remember, every situation is different and your financial goals are your own, so choose the best account that works for you.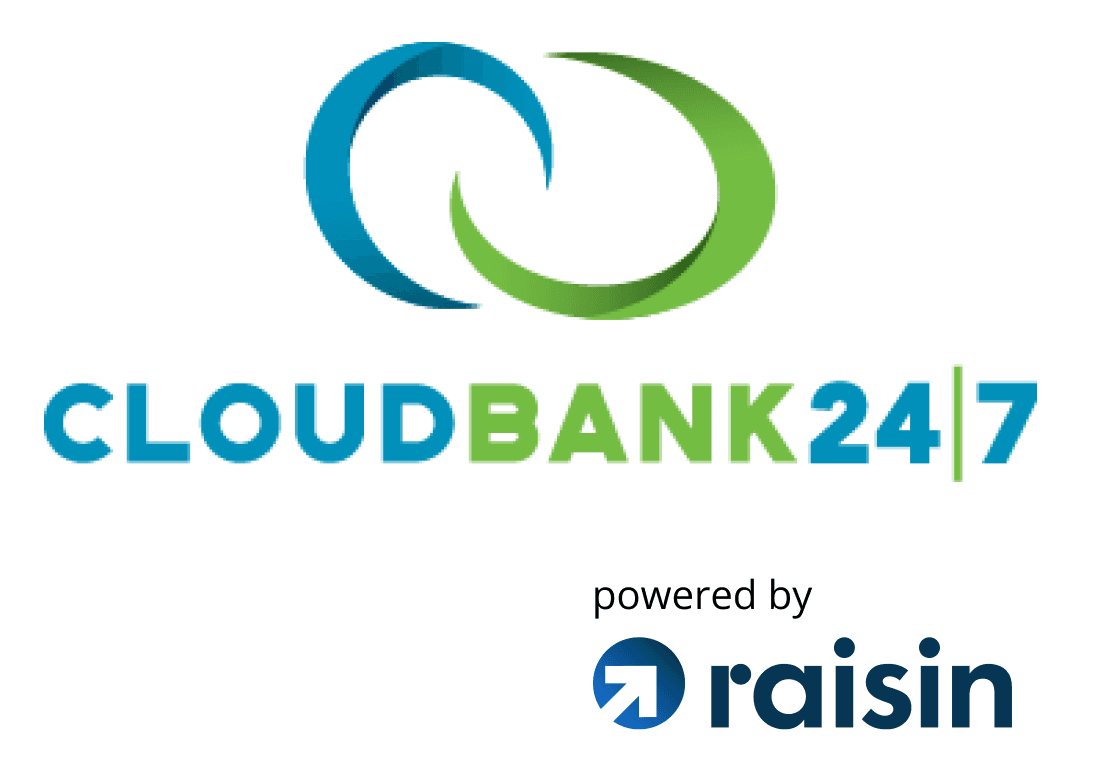 CloudBank 24/7 High Yield Savings Account Benefits
Incredible 5.26% APY2 to boost your savings
Interest is compounded daily and posted to your account monthly
Enjoy 24/7 online access to your account and funds
FDIC insured through Third Coast Bank SSB, no fees, $1 minimum deposit