Finding something to occupy your free time and bring in a little extra money can be a great way to stay active and supplement your retirement savings. From freelancing to renting out extra space, walking dogs, or creating your own business, there are many ways to earn money in your golden years.
Let's explore side hustles for seniors that can help you find a gig that fits your lifestyle.
How to make your retirement savings go further
1. Freelance
Who it is for: Freelancing is excellent for people with existing skills or who enjoy doing odd jobs.
Where to get started: Check out our Fiverr review for more about digital freelancing or find out more about helping people with home projects in our Thumbtack review.
Freelancing can be a great way to supplement your retirement funds, especially if you already have in-demand skills.
If you want to become a freelance writer or have a background in customer service, sales, marketing, or more, sites like Fiverr or Upwork can help match you with businesses looking for help. The available job postings vary, but you aren't limited to traditional business topics. Fiverr and Upwork have sections for voice-over work, music creation, and even translation services.
Taking on home projects on Thumbtack might be for you if you want to figure out how to make money in retirement without spending too much time in front of a computer. The platform features posts from homeowners who have odd jobs that need doing, like lawn care, tree trimming, deck staining, interior painting, and more.
2. Rent out extra spaces
Who it is for: People with extra rooms or space or who want to host an experience.
Where to get started: Explore hosting opportunities at Airbnb or check out our Neighbor review to learn how to rent out storage spaces.
Most people are familiar with renting a house on Airbnb. But even if you don't have a second home to rent out, you can post a single room in your primary residence. You just need to ensure you follow your local area's rules and regulations.
Airbnb provides the tools and support you need to rent out your single room safely and easily. You can create a listing for free and add photos, descriptions, and amenities to attract guests. You also get covered by Airbnb's Host Guarantee, which protects your property from accidental damage.
You can rent out extra space for storage, whether that's a room, a shed, or a garage. This is one of our best side hustles. The space rental platform Neighbor can connect you with people looking for storage spaces.
If you're uncomfortable having someone else's items in your home, you can rent your driveway, carport, or unpaved lot. The Neighbor platform handles all of the paperwork and payment processing for you.
3. Sell products or crafts
Who it is for: People who craft or enjoy finding a bargain on items and reselling them.
Where to get started: Explore how to start an Etsy shop and learn how to use retail arbitrage for your benefit.
If you like creating items for craft shows or local markets, consider opening a shop on Etsy. Setting up a storefront is straightforward, making this a great side hustle for people who enjoy crafting. However, keep in mind that Etsy charges various fees. Look at the costs of using the platform to price your crafts accordingly and still turn a profit.
People who like to find a bargain at garage sales or second-hand stores can resell items on eBay and other online marketplaces through auctions or direct sales. This method, known as retail arbitrage, enables you to sell antiques, collectibles, vintage items, and other popular items for a profit.
4. Pet sit or dog walk
Who it is for: Animal lovers and people who like to stay active.
Where to get started: Check out our Rover review to learn how to begin.
Perhaps one of the most fun retirement income sources, pet sitting will surely make you smile. People who love animals can sign up as dog walkers, pet sitters, and even house sitters for pet owners through a platform like Rover.
Rover lets potential pet sitters define their schedules and the combination of services they want to offer. You can decide to work only with small dogs, older animals, or other preferences based on what you're comfortable with.
Rover even provides up to $25,000 in vet care insurance while animals are in your care.
5. Drive with a rideshare service
Who it is for: People who like to drive and want to be out and about.
Where to get started: Learn about the hottest market for rideshare drivers and consider driving with platforms like Uber or Lyft.
Driving with a rideshare service, like Uber or Lyft, is another way to keep active after retirement.
If you own a reliable vehicle, enjoy driving, and can be out during peak times like mornings and evenings, you can make money without much physical effort. Both platforms even offer a rental service to drivers if their car is in the shop or they are worried about extensive wear and tear on their vehicle.
Before you start, make sure to speak with your insurance agent about adding rideshare coverage to your auto policy to protect you while driving with one of these services.
Uber -Driver/One Earner Benefits
Meet new people and work in your own car
Work on your own time and be your own boss
Where you live can determine how much you make
6. Invest in fractional real estate
Who it is for: People who want to get into real estate without buying and maintaining an entire property.
Where to get started: Check out our Fundrise review to learn how you can get started with $10, or read our DiversyFund review to find out how to invest in multifamily properties.
Real estate is a popular form of investment. However, investing in a property on your own is not always practical, especially if you don't want the ongoing chore of maintenance and upkeep.
Platforms like Fundrise and DiversyFund allow individuals to invest in parts of commercial and residential real estate known as fractional shares. Each platform pools your money with other investors to invest in these properties.
Fundrise requires investors to be U.S. citizens over age 18, while DiversyFund needs you to be an accredited investor. There are several ways to become an accredited investor, including having a pre-tax annual income of $200,000 or more as an individual or having a net worth over $1 million, excluding your primary residence.
Just keep in mind that risk is always involved in investing, and there is no guarantee you'll see a return. Before you sign up, make sure to learn about existing fees, costs, and limitations associated with investing through these platforms.
Ark7 - Real Estate Investing Benefits
Build passive income by investing in shares of rental properties
If applicable, receive monthly distribution straight to your account
Ark7 investors have earned 5%+ annualized distributions from monthly income alone1
7. Tutor English from home
Who it is for: Former teachers or people with experience teaching who love language and working with children aged four to 15.
Where to get started: Explore how to teach English using an online platform in our VIPKid review.
Former teachers or those who enjoy working with kids may find a second career as an online English tutor for children. Platforms like VIPKid connect students looking to learn English with certified teachers eager to teach.
Those legally eligible to work in the U.S. must have at least two years of teaching, mentoring, tutoring, or coaching experience and a bachelor's degree in any subject before applying for VIPKid.
Teachers must also meet the technical requirements, such as having a suitable computer, headset, and webcam, among other things, before getting started. Teaching can be highly fulfilling, especially when you do it on your terms and from the comfort of your own home.
8. Start a small business
Who it is for: People who have a business idea and want to bring it to fruition and see it grow.
Where to get started: Learn how to start a business; companies like ZenBusiness and LegalZoom can help you form and register a startup.
You may have the perfect idea for a small business yet never found the time while working and raising a family. While you might be excited to get your idea off the ground, you may also need help with legal or administrative tasks to ensure your new business is set up correctly.
Platforms like ZenBusiness and LegalZoom can help you ensure you're handling legal necessities like registering for an employer identification number (EIN), setting up a limited liability company (LLC), and staying compliant with required filings and tax payments.
Bookkeepers Benefits
Free 3-class intro teaches you how to launch a bookkeeping business
#1 most profitable business as described by Entrepreneur Magazine
Supplement your existing income or even replace your current job
You don't need to be a math savant or have an accounting degree
9. Become a consultant
Who it is for: People with extensive experience in a particular industry or organization who want to put their experience to use.
Where to get started: Place listings on freelance platforms like Upwork and network within your social contacts to find potential clients who could use your expertise.
If you have skills and experience in a particular industry, you can leverage them into a part-time or full-time consulting business to help supplement your income and keep your mind active.
Becoming a consultant requires various skills, including industry knowledge, good communication and leadership skills, and negotiating. Identify your area of expertise, set goals, and stay current in all that is happening in your industry to provide the best expertise you can for your clients.
You'll need to create organizational systems, especially if you consult for multiple clients, and remain flexible to help others reach their goals.
10. Start a blog
Who it is for: People who enjoy writing and engaging with readers.
Where to get started: Learn how to start a blog in a few core steps and explore the tools that can help you succeed.
Starting a blog can help you explore topics you've always loved but never had time for. Begin by researching other blogs that discuss the subject you're interested in. Do market research to see what kind of posts your potential competition creates and their target demographics. Understanding your audience can help you gain a larger following and attract advertisers over time.
Keep in mind that starting a blog that makes money is more than just writing a good post. It takes patience and hard work, but if you are consistent and enjoy what you do, you may be able to earn extra cash to supplement your retirement income.
FAQ
Can I work part time and still retire?
You can work part time and still receive retirement benefits from Social Security. If you have reached full retirement age (67 or older for people born after 1960) and continue to work, you can still receive full benefits.
Your benefits may be reduced if you have not reached full retirement age and earn more than $21,240 in 2023 while claiming Social Security benefits. According to the Social Security Administration (SSA), the reduction doesn't last forever, and your benefits will increase once you reach full retirement age to account for what was withheld due to earlier earnings.
What are the main sources of income for seniors?
One of the main sources of income for seniors is Social Security benefits. In addition, retirees often also use income from investments, personal assets, pensions, and employer-sponsored retirement plans to supplement their income.
Seniors may also receive income from government or veteran benefits or, in some cases, survivor benefits from the Social Security Administration.
Can side hustle income affect Social Security benefits?
Your extra income from a side gig can affect your Social Security benefits if you are under the full retirement age and earn more than $21,240 in 2023. If you exceed that threshold, your benefits can be reduced, though you should see a rise in benefits after you reach full retirement age.
If you reach full retirement age in 2023, you can earn up to $56,520 before your benefits are reduced. People still working after reaching full retirement age can work as much as they like without reducing their benefits.
Side hustles for seniors: bottom line
Earning money from a side hustle can be a great way to spend your retirement. Many side hustles allow you to set your schedule and pursue topics you're interested in while earning money.
Learn more about the specific side hustles on this list to see if they're a good fit, and check out other side hustle ideas to explore more options that may interest you.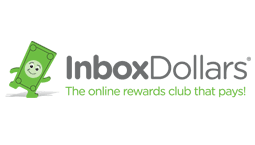 Inbox Dollars Benefits
Get a $5 bonus when you register with your email
You could earn money by taking surveys or making online searches
Over $80 million paid to members so far - how much can you earn?