It's important to put a portion of your income toward savings, but it can sometimes take a little motivation to get started.
According to the Bureau of Economic Analysis, the U.S. personal saving rate — the percentage of your income left over after accounting for taxes and money spent — jumped to 33% in April 2020. In June 2022, that average was down to 5.1%. So what accounted for this huge increase in national savings in 2020?
With the onset of the pandemic, there was a mindset of reducing spending across the board. This is a strategy you can continue to implement on a daily basis, especially if you focus your efforts on specific goals. To get started, let's identify three key areas where you can spend less and save more in your everyday life.
3 things great savers spend less on
The best savers typically find ways to spend less money on common expenses, such as food, housing, and transportation. You're likely already spending money on these things and will continue to spend money on them. But that doesn't mean you can't reduce your spending in strategic ways, such as budgeting.
Here are a few examples of what might be included in these three categories:
Food: Groceries and eating out, which includes both food and beverages
Housing: Mortgage or rent payments, housing taxes, monthly utilities, home maintenance, home services, furniture, and home decor
Transportation: New or used car purchases, gasoline, public transportation passes, and similar expenses
How to spend less money on food
Food is a necessary expense, but you can find ways to save on your food purchases. Within food costs, you likely spend on both groceries and eating out. To reduce your overall spending in these areas, consider these tips:
Track your spending. One of the basic principles of any budgeting strategy is to know how much money you're spending and what it's being spent on. When it comes to takeout and groceries, do you know how much you spend on each on a weekly, monthly, or yearly basis? The results might surprise you. Budgeting apps can help you track your spending and then set goals to save money.
Use credit cards. An easy way to immediately start saving money on food is to use credit cards that offer bonus rewards for your food-related expenses — which is like immediately getting a discount on all your purchases. For groceries, check out our list of the best credit cards for groceries. For eating out, check out our list of the best credit cards for dining.
Use cashback apps. As with credit cards, many different apps can also help you earn money or rewards, which can ultimately mean more savings for you. Many of the best money apps offer cash back for everyday grocery purchases and more.
How to spend less money on housing
Housing is another necessary expense that you'll likely have for the rest of your life. Whether you own a home or you're renting, you have to think about mortgage and rent expenses, as well as utilities and furnishing your place. After it's all said and done, the costs start to pile up.
Here are a few ways you can reduce your housing expenses:
Use credit cards when possible. You typically won't have any good opportunities for paying your rent or mortgage with most credit cards, but it's possible to pay some utilities and other house expenses with a card. For example, it's common to use a credit card for buying furniture or paying your internet bill. In these cases, be sure to use a card that offers rewards on purchases. For more details, check out our list of the best cashback credit cards.
Leverage helpful apps. Certain apps, such as Rocket Money, can help you save money on recurring bills. This could include your cable and internet bills, which are often considered part of your monthly utilities. For more details, check out our Rocket Money review.
Refinance if it makes sense. For homeowners, refinancing your mortgage could help you lower your monthly payments or your long-term interest costs. If you want to see what options are available from top lenders, check out our list of the best mortgage lenders.
How to spend less money on transportation
Your transportation costs can quickly add up, such as paying for gas or purchasing a new vehicle. Here are a few ways to cut down on these expenses:
Pay with a credit card. Want to get a discount at the gas station? Use a credit card that rewards you for gas purchases. Compare options with our list of the best gas credit cards.
Research insurance policies. Car insurance can carry a hefty price tag, but it's typically required to legally drive a vehicle. Luckily there are simple ways to save on car insurance including comparing rates from different insurers on a regular basis.
Use alternative transportation methods. If possible, consider ways to reduce how much you spend on vehicles, including purchasing them and paying for them. This could include using a bicycle for your commute or getting an inexpensive public transportation pass.
FAQs
What's the best way to cut grocery costs?
Tracking your spending and then budgeting for your needs can help cut grocery costs. Also, consider using credit cards that offer bonus rewards on groceries and finding coupons to help reduce your overall expenses.
How can you save money on rent?
Options for saving money on rent include:
Comparing rental options in your area
Negotiating rates with your landlord
Opting for less space or amenities
Signing a long-term lease
Splitting costs with roommates
How can you save money on commuting?
Consider these ways to save money on commuting:
Carpool with co-workers
Use credit cards that earn bonus rewards on gas and other costs
Ditch the car for a bicycle or similar mode of transportation
Walk to work
Take public transportation
Avoid times of heavy traffic
Bottom line
Learning how to manage your money isn't an overnight task, so don't be too hard on yourself if everything doesn't start clicking for you immediately. It's never too late to start building wealth. As long as you keep yourself motivated with your financial goals of spending less and saving more, you'll know you're on the right track. And soon enough, you'll start to see progress.
Keep in mind that everyone's financial situation is different. So what works for someone else might not be the best solution for you. But if you're flexible and open-minded with your goals, you'll be able to more easily adjust proven strategies to meet your needs.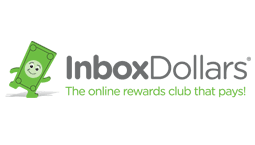 Inbox Dollars Benefits
Get a $5 bonus when you register with your email
You could earn money by taking surveys or making online searches
Over $80 million paid to members so far - how much can you earn?