Are you looking for a good job right now? So are many other people, but some have it easier than others.
A recent study by WalletHub identified the best states for finding a good job. When calculating each state's scores, WalletHub weighed several indicators to rank states by their economic environment and job market conditions.
Following are the top 15 states for job seekers. These are the places where you have the best odds of finding a job that can help you stop living paycheck to paycheck.
15. Illinois
Illinois ranks at No. 3 for employment growth. October marked the state's 17th consecutive month of job growth.
Industries with the most significant monthly gains include trade, transportation, and utilities. Jobs in the leisure and hospitality sectors also have increased sharply.
14. Florida
Florida ranks at No. 10 for economic environment and No. 5 for employment growth. The state has gained back all the jobs lost during the pandemic — and then some.
Job gains in the leisure and hospitality industries were especially large. Overall, more than 428,000 jobs were added over the last year.
13. Utah
Utah earns strong rankings in nearly all areas, making the top five for job satisfaction, median annual income, and lowest unemployment rate.
The state also earned the top spot in terms of residents who work for the shortest amount of time.
12. South Dakota
South Dakota ranks in the top 20 for overall job market and economic environment. It also is No. 1 for the shortest commute time and tied for No. 1 for the lowest unemployment rate.
Despite the high workforce participation rate, the state still has unfilled jobs available.
11. California
California ranks No. 1 for the most employment growth and is the No. 10 job market. The state increased payrolls by 4% year over year in November, but employers in some areas still struggle to fill positions.
Housing costs in coastal areas have contributed to the labor shortages in these regions.
10. New Jersey
New Jersey comes in second for overall economic environment. Many major companies keep offices in the state, making job opportunities more plentiful.
New Jersey is known for its advanced-skill industries, including biotechnology and pharmaceuticals.
9. Connecticut
Connecticut takes the No. 5 spot for economic environment and finishes in second place for employment growth. The state averaged more than 3,500 job gains each month in 2022.
8. Virginia
Virginia earns the No. 5 ranking for both the highest monthly average starting salary and overall job market.
Agriculture is a leading industry in the state, but Virginia is also home to some Fortune 500 corporate headquarters.
Pro tip: If you have a job that doesn't pay quite as much as you would like, try picking up a part-time job or starting a side hustle so you can generate extra income.
7. Massachusetts
Massachusetts places No. 6 for both economic environment and job market. It ranks No. 5 for residents who spend the shortest amount of time working.
The state has been lauded for a strong education system that prepares students for quality jobs.
6. Rhode Island
Rhode Island takes the third spot when it comes to the economic environment, and it is the 9th for the job market.
Health care and social assistance, education services, and retail trade are all leading industries in the state.
5. Minnesota
Minnesota takes second place for the state with the most job opportunities and placed fourth for overall job-market conditions.
The state gained more than 17,000 private sector jobs in October, marking the 13th consecutive month of job growth.
4. Colorado
Colorado places second in the job market category and has seen job gains slightly above the national average.
Leading industries for job gains in the state include the leisure and hospitality sector and professional and business services.
3. New Hampshire
New Hampshire has the most job opportunities in the nation and is tied for the lowest unemployment rate.
Between a pool of highly skilled workers and the presence of global companies in the state, the job market in New Hampshire remains better than in much of the country.
2. Vermont
Vermont takes first place for overall job market and ranks No. 4 for economic environment.
The state does well in many individual categories, placing among the top five for job satisfaction, employment growth, and job opportunities. A low unemployment rate makes Vermont a strong choice for job seekers.
1. Washington
Washington takes first place for economic environment and ranks as the best state to find a job overall.
It places No. 5 for job opportunities and No. 2 for the highest monthly average starting salaries. Workers in Washington state also enjoy no tax on personal income.
Bottom line
Location plays a significant role in finding a good job. Some areas even have more jobs than they do workers.
If you are searching for the perfect job and are open to relocation, consider looking for openings in these states first. You might even find a position so lucrative that you will save enough money to retire early.

Search Over 80,000 Care and Service-Related Jobs
Connect with paying families looking for care and service-related work. Available jobs include child care, tutoring, senior care, pet care, and housekeeping.
Sign up for Care.com now
Earn Great Pay Working From Home
Free 3-class intro teaches you how to launch a bookkeeping business
Access the training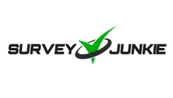 Earn Cash Taking Surveys
Join a community of 20M+ lifetime members who have been paid $76 million to date.
Sign up today