Hobbies are meant to help pass the time in stress-relieving ways. But the fun of a favorite pastime can often come with a high cost, depending on what activities you enjoy. And if those costs start to pile up, your source of recreation could quickly become a financial burden.
Are you currently practicing one of these surprisingly expensive hobbies?
To avoid missing out on what you love because of its price, there are different ways to stretch your dollars, from saving money when shopping to refining your budget. To that end, we've included tips after the list of hobbies that could help make your pastimes more affordable so you can continue to enjoy them.
Bread baking
Baking your own bread is often considered low-cost and more affordable than buying bread from the store. And it's true, at least when you consider the sole cost of the ingredients you typically need to bake bread. Flour, salt, sugar, oil, yeast, and other ingredients are fairly inexpensive, especially if you buy them in bulk.
However, bread-baking equipment can quickly raise your overall cost. A reliable kitchen scale for measuring ingredients, a scraper for working with sticky dough, mixing bowls and containers, an oven thermometer, a stand mixer, a flour mill, and more can set you back hundreds of dollars. So although the ongoing costs could be minimal, the upfront costs might be steep.
Pro tip: Using one of the best credit cards for groceries could help reduce the cost of this hobby.
Board games
Game night with friends and family is a cherished tradition for many people. But as any game night host can attest, there's a price to pay for these fun evenings.
Board games and card games have a large price range depending on what you're looking for. Classic games like Monopoly or Candy Land might cost between $5 to $20, but an interactive strategy game like Mansions of Madness that requires a companion app to play could run you $80 or more. Add in expansions to games, like the many popular Catan expansions that often range between $25 to $50 each, and you're looking at a potentially expensive hobby.
Pro tip: Using one of the best cashback credit cards could help reduce the cost of this hobby.
Camping
Camping prices can vary, but you often need some sort of gear to get by, which is where most of your costs lie. If you've inherited your camping gear from your family over the years, you might have fewer camping costs than others. But if you have to buy a tent, a sleeping bag, cookware, clothing, and plenty of other gear options, you're likely in for an expensive shopping trip.
Think hundreds (or thousands) of dollars depending on what brands of gear you want to buy and how many people you need to outfit. In addition, camping permits, firewood, and gas for your vehicle all add to the expense of this hobby.
Pro tip: Using one of the best credit cards for gas could help reduce the cost of this hobby.
Collecting
The type of collecting you like will affect how much it costs. For example, collecting interesting shells or rocks might not cost you anything other than time and effort, unless you're specifically traveling to collect them. But collecting vintage toys or rare coins could easily cost you thousands of dollars.
In addition, it's common to show off pieces of your collection in display cases. This makes them easily viewable, but also offers protection against everyday handling, spills, and more. Glass display cases can run from hundreds to thousands of dollars.
Pro tip: Learning how to make extra cash with a side hustle could help raise the funds you need for this hobby.
Cooking
Similar to baking your own bread, buying and preparing your own food can have high costs. This may involve the cost of equipment or tools you need. If you want to make pizza, you might want a specialized pizza oven that costs a few hundred dollars or more. Or a high-end blender with a similar cost for easily mixing up ingredients for different recipes.
Apart from the equipment, you also have to consider the cost of the ingredients themselves. If you like trying new recipes, you might not have all the necessary ingredients on hand. This forces you to go out and buy more groceries, which is an additional cost. A few extra dollars here and there isn't much, but it can add up over time, especially if you're cooking different things more often.
Pro tip: Using one of the best credit cards for groceries could help reduce the cost of this hobby.
Cosplay
Dressing up isn't just for Halloween (or kids), and it's more than a passing fad. Anyone who likes to dress up as their favorite characters from movies, books, and TV shows is a fan of cosplay. Many cosplayers make their own costumes or buy custom-made parts from other fans.
Buying custom-made parts can get expensive, and so can making your own costumes. (Think hundreds to thousands of dollars depending on the quality.) This is especially true if you're trying to appear as similar as possible to an on-screen version of a character.
For example, a Darth Vader costume typically involves full body armor, a helmet, a cloak, and a lightsaber. If you want to take it a few steps further, add in a voice modulation device and light-up buttons and you're handing over a lot of money. Apart from the cost, costume creation can also be a very time-consuming process.
Cycling
If you like hitting the open road and getting in a great cardio workout, you might enjoy cycling. This hobby isn't only for Tour de France competitors, but anyone who wants to get outdoors and burn off some steam. But watch out for the costs of your gear because cycling can immediately get expensive.
Introductory hybrid and commuter cycles from a popular brand are likely to run you over $400, plus you'll need a helmet and possibly comfortable riding gear. If you want a high-end bicycle made of the best materials, you're easily passing $1,000 and, in many cases, running more than $2,000 or $3,000 just for your bicycle.
Fishing
Modern fishing offers loads of gear and equipment to choose from. The fishing rod itself could range from an inexpensive $20 rod from your local big-box store to rods from outdoor retailers worth more than $400. But that's not including a tackle box, bait, lures, fish hooks, extra line, bobbers, and more. And that's just for spin fishing.
If you're fly fishing, then you're looking at buying fly supplies and equipment to set up a fly-tying station in your home. If you're going ice fishing, you need an auger to get through the ice and an ice fishing shelter to make your experience more comfortable. If you aren't fishing from the shore, you'll need a boat.
Golfing
Golfing is its own sport, and it's also a favorite pastime for people worldwide. But it's not an inexpensive hobby. Think about the golf clubs, balls, clothing, shoes, and bags. One driver could set you back more than $500, so imagine what a whole set of clubs from a top brand might cost. A golf bag might add a few more hundred dollars to your expenses, and golf shoes can easily cost more than $100.
In addition, how much are you paying to golf in the first place? The price for a round of golf will vary depending on the course, but you likely have to pay each time you go. It's not unheard of to expect fees of nearly $100 or more per person at popular courses, which can add up quickly if you're a golfing regular.
Legos
Putting together a Lego set can be like putting together a puzzle, which is why it's a favorite pastime for both kids and adults. For the time spent putting different Lego creations together, it might be money well spent. But it's often jarring to see the high sticker prices of Lego sets at the store.
For example, a Lego set featuring a fire truck and multiple Lego people might cost $60. But if you want to build a Lego reproduction of the Colosseum from Rome, Italy, you're looking at $550. And because Lego always has new sets for sale, this is the type of hobby you can likely spend money on forever.
Photography
Photography is a common hobby because it helps fulfill a need for creativity and preserves great memories at the same time. And these days, nearly anyone can be a photographer using the phone they have in their pocket. But many new Apple and Samsung phones cost more than $1,000.
This is getting close to what new compact cameras from top brands might cost. However, if you add in the cost of camera lenses, a camera bag, filters, batteries, and other accessories, you could easily pay more than $3,000 for a camera setup. Photo editing software and a computer to run the software could also add to your total cost.
Reading
If you don't check out books from the library for free, you might have an expensive hobby on your hands. Reading these days is not cheap if you're always buying new books. Hardcover books can run around $20 and it doesn't get much cheaper if you want an e-book from Kindle or another app.
Even if you aren't technically reading, but instead listening to audiobooks, you likely have to pay for a monthly or annual subscription. And you might be limited to how many audiobooks are included with your subscription. If you want to buy an audiobook, you might pay around $25 to $30 for each one.
Rock climbing
If you're into rock climbing, you know there's a lot of gear involved. A crash pad for bouldering alone could run you more than $200, and climbing shoes can range from $50 to $200.
Depending on the type of climbing you're doing, you might still need chalk, a helmet, carabiners, ropes, cords, slings, pulleys, and more. Then it's a matter of buying a climbing pack to carry a lot of this gear, plus a possible separate bag for just the ropes.
If you want to go climbing at popular spots, you also might have to include camping gear in your total costs. Being able to walk right out of your tent to your intended climb makes it convenient and easy to get more climbing in over a few days.
If you can't climb year-round in your area, consider the costs of attending an indoor climbing gym. Day rates could run from $20 or more while a monthly membership might be $50 or more.
Scuba diving
As with many new skills and experiences, scuba diving can require a lot of effort and money. Taking scuba lessons can cost hundreds of dollars, and getting certified and buying your own equipment will up the cost even more.
It's also likely that you will need or want to travel to go to different dive spots. This may include going to other countries, which typically costs a lot of money. Other than the flights and hotels, consider the cost of renting a boat to take you where you want to dive. If you're diving multiple times during a trip, the cost goes up.
Traveling
Flights and hotels are common travel expenses, and ones you would typically expect. But most avid travelers know that unexpected expenses happen all the time when you're away from home—things like passport renewals, visa applications, and buying food, medicine, clothing, or additional luggage.
The cost of the trip doesn't end once the trip is booked. You still have to consider the activities you want to include, like sightseeing and attending different events. Even buying souvenirs can be factored into your travel costs.
Pro tip: Using one of the best travel credit cards could help reduce the cost of this hobby.
Watching movies
Whether you like watching movies on the big screen or in the comfort of your own living room or home theater, you have costs involved with this hobby. Movie tickets and concessions are expensive, with average ticket prices in the U.S. reaching $9.16 in recent years. You're likely to spend plenty more if you want popcorn and a soda to enjoy during the movie.
If you would rather watch movies at home, consider the cost of a home theater setup, which can be thousands of dollars. In addition, renting, buying, or streaming movies comes with its own cost. You might need multiple streaming services to access the movies you want, so the costs all add up in the end.
Pro tip: Using credit cards for streaming services could help reduce the cost of this hobby.
Woodworking
Woodworking doesn't seem like it would be expensive if you're able to find wood yourself and shape it with tools you already have. But because that's likely not the case for most people, expect a woodworking hobby to take some initial and ongoing costs.
Your typical ongoing cost for a woodworking hobby includes purchasing wood from home improvement stores. But to get started, you'll need the proper tools. Carving tools, chisels, clamps, files, hand saws, vises, and sharpening stones will all add to your final cost.
If you have larger projects, you might need power tools and other machinery. This could set you back hundreds or even thousands of dollars depending on the type of equipment you need.
How to make your hobbies more affordable
To help cut down on costs and make your hobbies more affordable, consider these tips:
Set a hobby budget. Budgeting is a common way to learn how to manage your money by tracking expenses and setting aside money for certain things. If you set a budget for your hobby, remember to stick to it and don't overspend.
Use shopping apps and portals. The best money-saving apps can make it easy to save money and earn rewards while making everyday purchases. You can earn even more if you make your online purchases through shopping portals that reward you in cash back, points, or miles.
Use credit cards. Travel credit cards can help offset travel expenses with valuable points and miles. Cashback credit cards can help you earn cash back on every purchase you make, which helps discount all your expenses.
Pick up a side hustle. The best side hustles can help you earn money in your spare time that can help fund your hobby. This could include starting your own blog, taking online surveys, or picking up a gig to make food or grocery deliveries.
Earn with savings. If you have a dedicated hobby budget, consider storing these funds in a savings account. The best savings accounts can help you earn interest on your money over time, which adds to the overall budget available for your hobby.
Bottom line
No matter what hobbies you choose to pursue, be aware of their costs, especially if they're not readily apparent. This can help you prepare your finances accordingly so you don't overspend and can still enjoy what you love doing.
Keep in mind that although hobbies aren't typically included as necessary expenses, they can help you find a balance between more stressful parts of your life. But if your hobby becomes too expensive, the additional financial burden could pile on more stress than it's worth.
Staying on top of your finances should be one of your first priorities, and then you can think about what to do with your extra funds.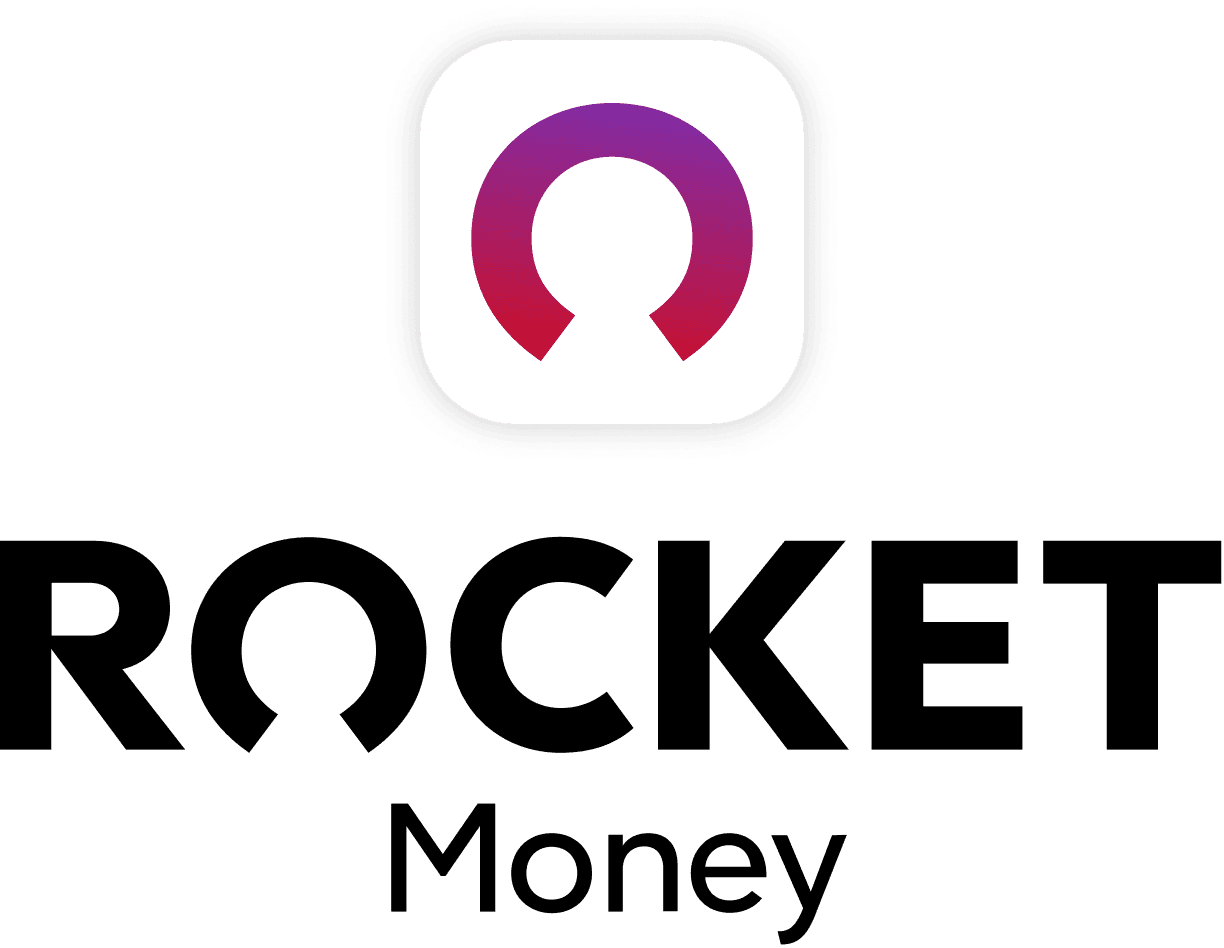 Rocket Money Benefits
Automatically find and cancel subscriptions
Slash your monthly phone, cable, and internet bills
Save an average of up to $720 a year