If you participate in an airline loyalty program or you have a rewards credit card, you know how important it is to look for every opportunity to score more points to earn free perks. One of the easiest and best ways to boost your earning power is to use shopping portals.
What is a shopping portal exactly? This guide will explain exactly what these portals are, how they can help you boost your rewards, and what loyalty programs or credit cards offer them.
What are shopping portals?
Shopping portals work very simply. A loyalty program, credit card issuer, or cash back provider operates a website with links to different online merchants.
You visit this website and click through to merchants from it. You can buy whatever you want from the merchant, just as if you'd gone to its site directly. But you will get cash back or extra points from your credit card or loyalty program because you accessed the merchant's site through the shopping portal.
There are lots of different versions of shopping portals because so many loyalty programs and credit card providers run them. Each has its own online stores it participates with and its own rules to follow.
The great thing about every portal, though, is that you get extra points or rewards for a purchase you were going to make anyway. Not only that, but you can also double dip. If you click through a portal — say, one run by an airline — and you use a credit card to pay for your purchase, you can earn both credit card rewards from the card you pay with and loyalty points or miles from the airline program whose portal you used.
Airline shopping portals
Nearly every major airline runs a shopping portal, so it's really easy to earn bonus miles simply by signing up for airline loyalty programs and clicking through their portals when you make a purchase. You can see the portal run by Air Canada below, but remember that different programs have different merchant offers.
To get started, figure out which airline's portal you want to use. You can sign up for all of them, but it probably makes sense to focus your efforts on amassing points with one or two you'll be most likely to use. After all, it won't do you a whole lot of good to earn points and elite status in a loyalty program with an airline you never fly on.
The table below shows different airline portals that enable you to earn extra miles.
After you've signed up for the loyalty program, there are two ways to start earning your extra points with online shopping: an easy way and a hard way.
The easy way is to download a browser plug-in from the airline whose loyalty program you're trying to earn with. Most programs have one and, once downloaded, you'll be alerted every time you shop on a site that you can get bonus rewards for. Then, it's just a simple matter of clicking the link.
If you don't want to download a plug-in, you'll have to manually visit the loyalty program's shopping portal to see if it participates with a merchant you're thinking of shopping with. This requires more effort on your part, as you need to remember to visit the portal and search for the merchant before you do any shopping. Still, it's worth doing as you could potentially earn lots of miles for everything you buy.
Hotel shopping portals
Hotel shopping portals work in a very similar way to airline shopping portals. You sign up for a hotel loyalty program and you then shop though the program's portal when you want to buy items.
You'll receive points within the hotel's loyalty program, with the number of points varying depending on the merchant. You can see an example below from the Choice Privileges portal.
There are far fewer hotel shopping portals than airline shopping portals as some of the programs have recently discontinued their portals.
Cashback shopping portals
If you're not excited about airline or hotel loyalty points, you can still take advantage of shopping portals. You can do so by signing up for companies that offer you cash back instead of points.
These sites, such as Rakuten, Mr. Rebates, or Swagbucks, require you to sign up for a free membership. You can then earn cash back for clicking through these sites and shopping with participating merchants.
The amount of cash back you'll receive will vary depending on the merchant you shop with, as the below example from Rakuten shows. Many of these sites also provide referral bonuses as well.
When you're using a cashback shopping portal, you often need to earn a minimum amount of cash back before you can redeem it. The methods of redemption vary depending on which site you use, but often include PayPal, check, or gift cards. Rakuten also allows you to earn membership rewards from American Express instead of simply getting cash back.
Many of the cash back shopping portals also allow you to download a browser extension. These extensions alert you when you can earn points on a participating merchant website. Some also provide information about coupons you can apply to make your purchase more affordable.
Popular cashback portals:
Credit card shopping portals
Finally, credit card companies also offer their own shopping portals, which enable you to earn extra credit card rewards if you shop through them first. To use these portals, you'll need to have an eligible card to take advantage of the chance to earn extra points.
American Express is noticeably absent from this list; while it doesn't offer a traditional shopping portal, it does have Amex Offers. The offers vary, but typically include the chance to earn bonus points with each dollar you spend or get a percentage of your purchase credited back. You can browse the options and add offers to your card individually. When you make an eligible purchase with your Amex card, the offer will be automatically activated.
As with the other types of shopping portals, you can earn bonus points with your card's reward program by visiting the shopping portal and shopping through it. Offers vary by card issuer and merchant. The example below shows some of the current bonus offers through the Chase shopping portal.
How to maximize your earnings from shopping portals
Once you've picked one or more shopping portals you want to use, there are a few key steps you can take to maximize the rewards you earn from them.
Install browser extensions when they're available. Remembering to start every shopping trip at a portal can be difficult and you may miss out on points if you forget. With a browser extension, you'll be alerted to the opportunity to use bonus points whenever you visit a participating merchant's website.
Link the right credit cards: Always link credit cards that allow you to earn rewards to any shopping portal you're using. That way, you can double dip and earn both credit card rewards points and points through the portal at the same time. Because many of the merchants you earn points with don't fall into credit card bonus categories (such as restaurant or dining purchases), a credit card with a good rewards rate for everyday purchases is often your best bet.
Enable cookies: Cookies enable the portal to track that you've clicked through to a merchant's site and made a purchase. You won't get points through the portal if you have cookies turned off on your web browser.
Watch for restrictions: Most portals don't give you points if you purchase gift cards from participating merchants, and some also have restrictions on other eligible products. Read the fine print to make sure your purchase will be counted.
Use promo codes with caution: If you use promo codes found on the portal, you should still earn the extra points or rewards for clicking through. Other promo codes found elsewhere, however, could negate the points you'd otherwise have received.
Take advantage of tools that help maximize your rewards: Comparison sites such as CashBackMonitor allows you to compare the earnings rate across different portals for each merchant you're considering shopping with. For example, if you're going to buy at Macy's, you can see which portal would give you the most rewards or cash back and then visit that one to click through to Macy's site.
Stack with credit card offers: If you use a credit card that offers you an extra bonus for spending with a particular merchant, you can maximize your rewards even more. You'll get your regular cash back, miles, or points with the card; the card's bonus offer; and the extra points for starting your purchase at the portal.
3 top credit cards to use in shopping portals
While you can usually use just about any card in an online shopping portal, three of your best rewards credit card options include:
Chase Freedom Unlimited®: The Chase Freedom Unlimited has a $0 annual fee and provides 5% cash back on travel purchased through Chase Ultimate Rewards®, 3% cash back on drugstore purchases and dining at restaurants, including takeout and eligible delivery services and unlimited 1.5% cash back on all other purchases, making it an especially attractive option.

Capital One Quicksilver Cash Rewards Credit Card: This $0 annual fee card provides 1.5% cash back on every purchase, every day; and 5% cash back on hotels and rental cars booked through Capital One Travel (terms apply), making it a solid choice for everyday purchases. Plus, the Capital One Quicksilver card offers a 0% intro APR for 15 months on purchases (then 19.99% - 29.99% (Variable)).

Citi Double Cash® Card: The Citi Double Cash Card provides unlimited 2% on every purchase with unlimited 1% cash back when you buy, plus an additional 1% as you pay for those purchases; plus, for a limited time, earn 5% total cash back on hotel, car rentals and attractions booked on the Citi Travel℠ portal through 12/31/24, making it a great option for shopping with online merchants that don't fall into traditional bonus categories. There's a $0 annual fee and your cash back can be redeemed at any time.
Start taking advantage of online shopping portals today
With online portals providing the chance to earn extra loyalty points or bonus rewards just for purchases you planned to make anyway, there's no reason not to take advantage of them. Pick a few portals that are operated by your credit card company or your favorite airline or hotel, install browser extensions if available, and start effortlessly earning more rewards whenever you shop online.
Lucrative, Flat-Rate Cash Rewards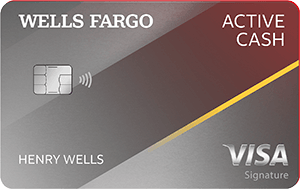 5.0
FinanceBuzz writers and editors score cards based on a number of objective features as well as our expert editorial assessment. Our partners do not influence how we rate products.
Current Offer
$200 cash rewards bonus after spending $500 in purchases in the first 3 months
Rewards Rate
Earn 2% cash rewards on purchases