Target runs are popular with all kinds of shoppers who want to pick up everything from clothes to home goods and electronics at an affordable price. After all, saving money is a great way to reduce financial stress.
But did you know that even Target has secrets lurking in its aisles? Here are a few things to watch out for the next time you head to the retailer.
You can return Target brand products for one year
Target offers its generic, in-store brand for a number of items, including groceries, home goods, and office supplies. They could be good alternatives if you're budgeting and trying to save a little extra money.
What's more, although Target's typical return window is 90 days, any Target brand purchases can be returned within a year of purchase with a receipt.
Target will honor a sale price retroactively
You may be on a Target run and see that something you bought there a week or two ago is now on sale. Bummer. Fortunately, you don't have to miss out on that deal. Bring in proof of your purchase and the sale price from the Target website or print ad, and the store will refund you the price difference.
Target will price match with major retailers
You've found a product at Target that you need to get, but you also know that you saw it for a lower price somewhere else. No problem. If that lower price was at one of Target's price-match competitors, Target will give you the lower price.
Some restrictions do apply, including a 14-day limit from the time of purchase and proof of the lower price. Target offers price matching with nearly 30 retailers, including Amazon, CVS, Walmart, Sephora, and Home Depot.
You can ask for a rain check
If you love taking advantage of sales, it may be annoying to find that a sale item you want is out of stock. Fortunately, Target can issue you a rain check. Not only will the store contact you when the product is available, but Target will also honor the sale price for up to 90 days.
You can use the app for tailored discounts
A great way to save money is to use a retailer's app, and Target is no exception. When you use the Target Circle app regularly, you'll get extra offers tailored to you as well as earning rewards on qualifying purchases. 
You can also use the app for your shopping list, which includes a map to tell you where each item is located in your local store.
Pro tip: You could also earn points for shopping at Target online with one of the best credit cards for online shopping.  

Get a RedCard for extra deals
Target's in-house credit card, the RedCard, can get you extra savings and deals. You can use it to get 5% back on purchases, free shipping on online orders, or get an extra 30 days to return certain purchases. You can also use the card for Target cashback options for extra savings.
Pro tip: If you don't have a RedCard, check out the best cashback credit cards to help you save more at Target and other retailers.
End caps are for special deals
You may not be paying attention as you walk down each aisle browsing the shelves for sales, but there could be some good deals at the end.
Target's end caps — the shelves at the end of each aisle — often display special deals and discount items. Give them a look as you walk by for extra savings opportunities.
You can get extra credit for your own bags
Bring your reusable shopping bags with you on your next Target trip to save a little bit at check-out. Target gives shoppers a five-cent credit for each reusable bag they bring in. You'll also have the satisfaction of knowing that you kept one more plastic bag out of the waste stream.
You can trade in electronics for gift cards
Electronics like smartphones, tablets, and game consoles can become outdated. However, you can take your old electronics to some Target stores and exchange them for a gift card. 
If you have a Target.com account, check the store's trade-in website and see if your electronics are eligible. You can check to make sure your local store participates in the program.
The dollar section offers seasonal specials
You can find deals on good products in Target's dollar section. Give it a look for items such as small home goods or little projects to keep the kids occupied for an afternoon or a long car ride. You may also be surprised at new items as the options in the section change on a seasonal basis.
You can stack coupons
Some retailers have limits on how many coupons you can use for an item. But Target's more lenient coupon policy allows you to combine multiple coupons for the same item. For example, you can use both a manufacturer's coupon as well as a Target coupon for the same item on your shopping trip.
You can trade in car seats
One of the great programs Target has for parents is its car seat trade-in. You can bring in your old, damaged, or expired car seat and get a 20% discount coupon for a new car seat from Target. These trade-in events only happen twice a year, so keep an eye out for information about the next event as well as which stores are participating.
Target has an unofficial markdown schedule
If you're looking for a deal for specific items, do a little research to find out which days Target is likely to be marking down the prices on what you need. According to some unofficial markdown schedules, markdowns are only on weekdays and include baby items on Mondays and hardware on Fridays.
You can crack the clearance codes
Like other retailers, the marked-down price tags on Target items hold clues as to what the retailer is planning to do with them next. 
If the price ends in $0.04, for example, it's likely the lowest clearance price for that item. A small number in the upper right corner of a clearance tag might tell you what percentage the item is marked down. A 15 might indicate 15%, and so on.
Bottom line
Target can be a great place to shop for everyday items or things you might need for a special occasion or celebration. But it can be even better if you know the secrets to look out for the next time you're at the retailer for extra deals. 
Keep an eye out for discount codes and special sale items, and check your Target Circle app to find the deals you want.

Learning how to save money at your favorite stores is also one of the easiest ways to boost your bank account.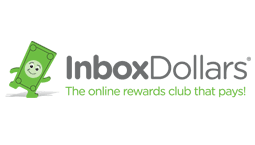 Inbox Dollars Benefits
Get a $5 bonus when you register with your email
You could earn money by taking surveys or making online searches
Over $80 million paid to members so far - how much can you earn?