Many stores are rolling out their fall products, including Trader Joe's. You can find a ton of seasonal goodies and unbeatable bargains when you buy your groceries here.
Stocking your freezer with handy meals and snacks is a smart shopping hack that will save money and time. No tricks, just treats!
Editor's note: Prices are subject to change and may vary by location.
Get a protection plan on all your appliances
Did you know if your air conditioner stops working, your homeowner's insurance won't cover it? Same with plumbing, electrical issues, appliances, and more. Not being able to make repairs could leave you in a bad situation — but a home warranty could protect you against surprise expenses.
Whether you're a brand-new homeowner or you've owned your home for years, a plan from Choice Home Warranty could pick up the slack where homeowner's insurance falls short.
If a covered system in your home breaks down, you can call their hotline 24/7 for assistance to get it repaired. They have a network of over 15,000 technicians that can assist you, making sure any issue can be taken care of swiftly — without breaking the bank.
Not sure if it's for you? Rest easy: they were named one of the "Best Home Warranty Companies" by US News 360 Reviews and were awarded Best Company's 2020 Consumer's Choice Award. For a limited time, you can get your first month free when you sign up for a Single Payment home warranty plan.
SPONSORED
Double Chocolate Croissants
Price: $5.49
These croissants give you a double dose of chocolate.
You get chocolate croissants with a creamy chocolate filling for one tantalizing breakfast. Try this with coffee or milk for an autumnal treat you don't want to miss.
Pumpkin Sticky Toffee Cakes
Price: $3.99
Here's a seasonal item you'll want to try before it's gone!
These sticky toffee cakes have a delicious pumpkin taste for a sweet fall treat. Fill up your freezer with this delectable dessert that pairs perfectly with a scoop of ice cream.
Butternut Squash Mac and Cheese
Price: $3.79
This creamy macaroni and cheese has a seasonal twist.
You get cheesy goodness and butternut squash flavors in this handy freezer meal. Serve it with a slice of warm bread for a warm, soothing, and tasty dinner.
---
SPONSORED
Stop overpaying when you shop online
Shopping online has its perks. It's super convenient, but it can be time consuming to find the best deals. Instead of hunting for coupon codes (that don't always work!) and opening tons of browser tabs comparing prices, you can try Capital One Shopping.
Capital One Shopping makes saving money effortless. Just add the browser extension and when you check out, it'll scour the internet for coupon codes to help you save cash. And before you check out at 25+ major retailers, Capital One Shopping will notify you with a friendly pop-up if the item you're buying is available cheaper somewhere else.
Capital One Shopping is free to use and won't show you ads. Add it today and stop overpaying! 1
Mini Hold the Cone Ice Cream Cones Pumpkin Ginger
Price: $3.99
Just because the weather's getting chilly doesn't mean ice cream season is over.
These miniature cones have a sweet combo of pumpkin and ginger flavors for fall. Enjoy a bite of your favorite summer treat, complete with a chocolate cone.
Pumpkin Waffles
Price: $2.79
Start your autumn mornings off right with these sweet pumpkin waffles.
Top them off with your favorite syrups, sauces, or fruits for a hearty breakfast. And at this affordable price, why not fill your freezer with this family favorite?
Chicken Karaage
Price: $6.49
This Japanese-inspired chicken makes an easy and tasty dinner!
Serve it with some of Trader Joe's' frozen sides, like stir fry or rice, for a handy meal in no time. This crispy chicken comes with a sweet and savory dipping sauce packed with flavor.
Vegetable and Cheese Enchiladas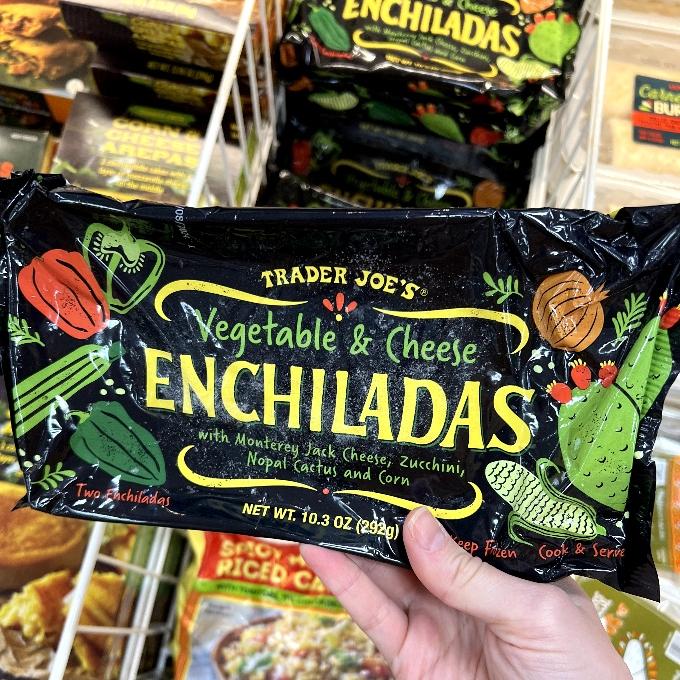 Price: $2.99
Need a quick dinner for two?

These veggie and cheese enchiladas are perfect for a tasty dinner that's ready to heat and then eat. Just buy some Tex-Mex sides during your shopping trip to complete the meal.
Pumpkin Cheesecake Croissants
Price: $4.49
Trader Joe's has all the pumpkin-flavored products, but only for a limited time.
These pumpkin cheesecake croissants are flaky, creamy, and ready to bake. Make a quick breakfast that tastes like it came from a Parisian cafe!
Broccoli and Cheddar Cheese Quiche
Price: $2.99
Here's a single-serve quiche that's full of hearty flavor.
You get creamy cheddar cheese and baked broccoli in this flaky quiche. Take a beat during your busy morning to enjoy this savory meal.
---
SPONSORED
Earn 2% cash rewards at grocery stores and Costco
The Wells Fargo Active Cash ® Card (Rates and fees) is a powerful rewards card that allows you to earn unlimited 2% cash rewards on purchases — including on groceries, even at warehouse stores like Costco.

New cardholders can also earn a one-time cash rewards bonus — $200 cash rewards bonus after spending $500 in purchases in the first 3 months!
If you're looking for a powerful rewards card that offers an extended intro APR period, look no further, the Wells Fargo Active Cash ® Card checks that box too!
This card also offers an intro APR of 0% for 15 months from account opening on purchases and qualifying balance transfers (then 20.24%, 25.24%, or 29.99% Variable). Which is great for someone who wants a break from high interest rates, while still earning rewards.
The best part? There's no annual fee .
Click here to apply for the Wells Fargo Active Cash ® Card now.
Fudgy Cookie Dough Ice Cream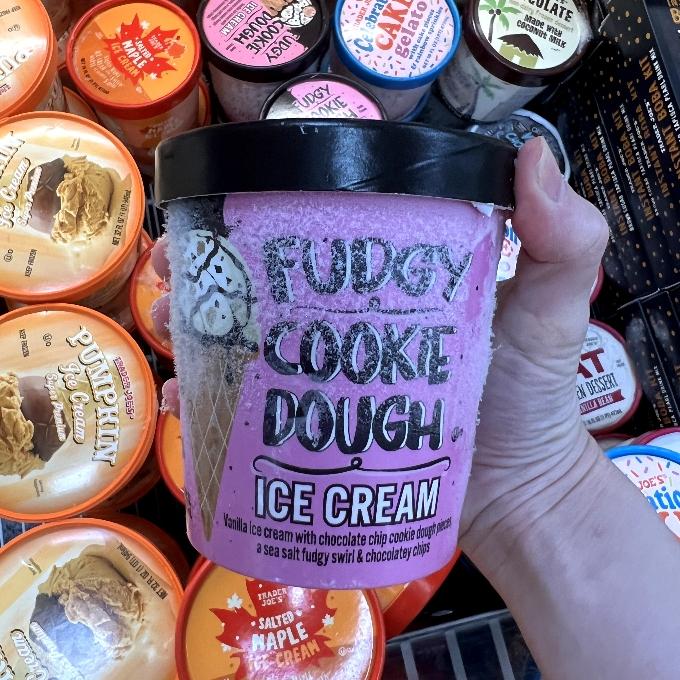 Price: $3.79
Treat yourself to a sweet ice cream that mixes two favorite desserts.
This ice cream blends fudge swirls and cookie dough bites for an unforgettable bite. Scoop it into a classic sugar cone or waffle bowl to really indulge your sweet tooth.
Fruit and Greens Smoothie Blend
Price: $3.99
Here's a convenient smoothie blend that does most of the work for you!

Get your daily dose of fruits and veggies all in one delicious and affordable smoothie. This mix has a unique blend of blueberries, bananas, strawberries, dragon fruit, spinach, and kale.
Butternut Squash Italian Lasagna
Price: $4.49
Butternut squash is having its spotlight moment this season at Trader Joe's.
This lasagna gives you an authentic Italian flavor with a butternut squash spin. It's even topped with pumpkin seeds for an extra autumnal taste.
Caramel Apple Mochi
Price: $4.99
Mochi meets caramel apples in these sweet bites!
Caramel apple ice cream is enveloped in a sweet dough perfect for snacking or a mini dessert. Grab this low-cost treat for your freezer before it goes out of stock.
12 Mini Pumpkin Ginger Scones
Price: $4.99
Want freshly baked scones without all the prep work?

This pack of 12 miniature scones lets you enjoy the taste of home cooking without any of the mixing or kneading. Pop these pumpkin ginger scones in your oven for a tasty fall treat.
Rustic Apple Tarte
Price: $4.99
Here's a dessert perfect for your fall gathering or Halloween party.
Serve up this apple tarte for a taste of the orchard right from the comfort of your home. You can even drizzle caramel sauce or add some ice cream to this treat.
Mini Spicy Pumpkin Samosas
Price: $4.29
This savory pumpkin snack adds a bit of spice to your day.
These mini pumpkin samosas have a hint of spiciness, making them great as appetizers or snacks. Keep your freezer stocked with these flavorful bites for a handy, anytime treat.
Pumpkin Cheesecake
Price: $7.99
Try this creamy cheesecake that's full of pumpkin flavor.
It's a quick dessert that your guests may think is homemade. You can even "carve" a pumpkin face in this to make it extra festive for your Halloween.
Chicken, Cheese & Green Chile Pupusas
Price: $4.79
This low-cost snack is a great way to get your family to try something new and fun!
It's been compared to a savory, filled pancake that can be eaten as a meal or an appetizer. You can also try it dipped in sour cream or salsa for added flavor.
Salted Maple Ice Cream
Price: $3.79
This ice cream adds a hint of salt to amplify its sweetness.
You get the classic flavor of maple syrup with a dash of salty taste for a smooth ice cream unlike any other. Try it with some of the pies and pastries we mentioned for an exposition of flavor.
Butternut Squash Mac and Cheese Bites
Price: $3.99
Here's another handy appetizer for your holiday party!

These bites take Trader Joe's' classic fried mac and cheese and inject some butternut squash tastes. Dip them in Ranch dressing, marinara sauce, or even the seasonal Harvest pasta sauce.
Bottom line
With Halloween right around the corner, you may want to stock up on your party essentials ahead of time. That way, you can save on everyday purchases while ensuring you get your favorites before they sell out.
And with Trader Joe's wide selection of seasonal products, it's worth stopping by your local store to see what they have in stock.
Lucrative, Flat-Rate Cash Rewards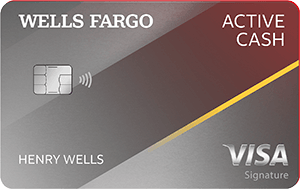 5.0
FinanceBuzz writers and editors score cards based on a number of objective features as well as our expert editorial assessment. Our partners do not influence how we rate products.
Current Offer
$200 cash rewards bonus after spending $500 in purchases in the first 3 months
Rewards Rate
Earn 2% cash rewards on purchases