If you're too tired to cook or looking for a quick treat, Trader Joe's offers a variety of delicious meals and snacks you can take from freezer to plate in no time.
Whether it's meat, vegetables, or more unique fare that Trader Joe's is known for, here are some budget-friendly deals to help you save money on groceries and stock up your freezer.
Chicken Spring Rolls
Toss some chicken spring rolls in the oven or fry them on the stovetop to get a crispy crunchy shell with a flavorful chicken mixture inside.
Chicken Spring Rolls can be served as an appetizer or side or you can make them for dinner. Five spring rolls cost $4.29.
Vegetarian Meatless Cheeseburger Pizza
Trader Joe's is well known for its vegetarian options if you don't like to eat meat, and this pizza is a perfect example.
Grab the Vegetarian Meatless Cheeseburger Pizza from the Trader Joe's freezer for $5.99. The pizza features cheddar cheese, plant-based burger crumbles, burger sauce, and sliced pickles on a delicious pizza crust.
Korean Beefless Bulgogi
Another meatless option from Trader Joe's is the Korean Beefless Bulgogi.
The soy-based "meat" is marinated in a traditional bulgogi sauce with ingredients like soy sauce, ginger, green onions, and garlic. It's $4.49 for a 10-ounce package at your local Trader Joe's.
Mini Beef Tacos and Mini Chicken Tacos
Celebrate Taco Tuesday at home with the perfect bite-sized tacos from Trader Joe's. You can choose either Mini Beef Tacos or Mini Chicken Tacos from the freezer aisle for $5.99 for more than a pound of tacos each. 
The tacos are corn tortillas stuffed with beef or chicken along with roasted green salsa for an extra kick.
Jamaican-Style Beef Patties
Give your lunch or dinner plans an island twist with these Jamaican-Style Beef Patties. The beef patties, which cost $4.49 for two at Trader Joe's, are spicy turnovers with a flaky crispy crust that can either be baked in your oven, microwaved, or added to your air fryer.
Premium Salmon Burgers
Skip the burgers at a typical grocery store and get Trader Joe's Premium Salmon Burgers instead.
Check out the burgers, which come in a box of four burgers for $7.49. The patties are made with wild salmon from Alaska and can be served any way you want them, including on a burger bun like a regular hamburger.
Sweet Potato Fries
Forget the potato fries you get at your local grocery store and add these Sweet Potato Fries from Trader Joe's to your cart.
The Sweet Potato Fries are thinly sliced and mildly sweet with a crispy exterior that will make you want more. Pick up a 15-ounce bag from Trader Joe's for $2.49.
Layered Beef Tostada
Toss a Layered Beef Tostada into your work bag for lunch or grab one out of the freezer when you get home for a tasty bite.
The Layered Beef Tostada, which cost $3.99 each, features ground beef, beans, and cheese layered between two tostadas and topped with tomatoes, black olives, and green onions.
Mashed Potatoes
Mashed potatoes are the ultimate comfort food, but they do take time to make. Now you can have them anytime when you stock up on Trader Joe's Mashed Potatoes.
The Mashed Potatoes are quickly frozen and packaged before they arrive in the store's freezers. Pull them out of your own freezer and heat them up quickly so everyone in your home is sure to be happy with this delicious side. A 28-ounce bag runs $4.29.
Italian-Style Meatballs
Make an easy pasta dish for dinner and step it up with Trader Joe's Italian-Style Meatballs. The meatballs are packed with meat and breadcrumbs before being flame-broiled and frozen. You can grab a one-pound bag from Trader Joe's for $4.99.
Vegetable Fried Rice
Make some fried rice as a side dish or grab some meat or plant-based "meat" from Trader Joe's to make it an affordable meal.
The Vegetable Fried Rice from the Trader Joe's freezer includes carrots, corn, green beans, edamame, and more in a one-pound bag for $2.99.
Chocolate Raspberry Swirl
It's ice cream and sorbet together. So grab a little bit of each in this pint of delectable dessert from Trader Joe's.
The pint of Chocolate Raspberry Swirl costs $3.49 at Trader Joe's and includes both flavors together side-by-side in one container.
Roasted Garlic and Pesto Pizza with Deep Fried Crust
Why have a boring pizza when you can try this unique blend of flavors on a deep-fried crust?
The Roasted Garlic and Pesto Pizza with Deep Fried Crust features four Italian cheeses, cashew and pine nut pesto, and a chewy crust for $5.99.
Organic Riced Cauliflower
If you want to try something different for your vegetable side dishes, pick up this 12-ounce bag of Organic Riced Cauliflower from Trader Joe's for $1.99.
The cauliflower is a good alternative to rice for a rice bowl with chicken or beef, and you can use it as an ingredient in a risotto recipe as well.
Chocolate Lava Cakes
Treat yourself to some Chocolate Lava Cakes for a sweet treat you can pull straight out of the freezer.
The two chocolate cakes are filled with a creamy chocolate ganache and served up warm for $3.79.
Bottom line
Trader Joe's freezer deals are perfect for those nights when you come home and just want to make a quick bite.
Check out your local Trader Joe's for good deals to save money and remember to check your wallet for the best grocery credit cards so you can earn extra points or cash back when you're shopping.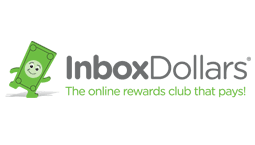 Inbox Dollars Benefits
Get a $5 bonus when you register with your email
You could earn money by taking surveys or making online searches
Over $80 million paid to members so far - how much can you earn?