Fall is finally here, which means a ton of new and limited-edition products are in stores at Trader Joe's.
Stocking your pantry for the season can help you save money shopping and ensure you snag your favorite groceries before they're out of stock. Make your home feel more like autumn with some of these seasonal classics.
Editor's note: Prices are subject to change and may vary by location.
Get a protection plan on all your appliances
Did you know if your air conditioner stops working, your homeowner's insurance won't cover it? Same with plumbing, electrical issues, appliances, and more.
Whether or not you're a new homeowner, a home warranty from Choice Home Warranty could pick up the slack where insurance falls short and protect you against surprise expenses. If a covered system in your home breaks, you can call their hotline 24/7 to get it repaired.
For a limited time, you can get your first month free with a Single Payment home warranty plan.
SPONSORED
Cinnamon Roll Blondie Bar Baking Mix
Price: $3.99
Here's one limited-edition baking mix you might want to snag on your shopping trip.
These bars combine two delectable desserts — cinnamon rolls and blondies! This makes a great treat to serve at parties or bring to an autumnal potluck.
Mini Maple Flavored Marshmallows
Price: $2.99
These mini marshmallows are maple-flavored for a fun fall flair.
Try these in desserts or hot chocolate for an added flavor of maple syrup. You can even top your sweet potatoes with this treat for a unique taste.
Double Fold Bourbon Vanilla Extract
Price: $7.99
This rich vanilla extract is anything but "vanilla."
Keep this pantry staple on hand for those autumn recipes to really elevate their flavor. This product will only be on shelves for a short while, so buy a bottle while you still can.
---
SPONSORED
Stop overpaying when you shop online
Shopping online has its perks. It's super convenient, but it can be time consuming to find the best deals. Instead of hunting for coupon codes (that don't always work!) and opening tons of browser tabs comparing prices, you can try Capital One Shopping.
Capital One Shopping makes saving money effortless. Just add the browser extension and when you check out, it'll scour the internet for coupon codes to help you save cash. And before you check out at 25+ major retailers, Capital One Shopping will notify you with a friendly pop-up if the item you're buying is available cheaper somewhere else.
Capital One Shopping is free to use and won't show you ads. Add it today and stop overpaying! 1
Honeycrisp Apple Granola
Price: $3.99
Love Honeycrisp apples?

Then this may just be the granola for you! You can sprinkle this crunchy granola on your yogurt, trail mix, or smoothie bowls for a taste of oats, apple slices, fall spices, and so much more.
Organic Tomato and Roasted Red Pepper Soup
Price: $3.49
Fall is soup season, and this low-sodium option is a hearty favorite for many.
This velvety-smooth tomato soup has roasted red peppers for a spicy, flavorful kick. Serve it with grilled cheese or a bread bowl for a nostalgic meal.
Truffle Ranch Dressing
Price: $6.99
Enjoy the classic Trader Joe's ranch dressing with a truffle twist.
This truffle ranch dressing can be paired with a wide variety of dishes and recipes, like salads. For all you truffle lovers, this is one deal you may want to try.
Salted Caramel Hot Cocoa Stirring Spoon
Price: $0.99
Make your hot cocoa and stir it in one convenient package!
This stirring spoon can be added to any hot milk or milk alternative to give you a rich hot chocolate. And with its salted caramel flavor and mini marshmallows, you'll be cozy by the fire in no time.
Autumnal Harvest Creamy Pasta Sauce
Price: $3.99
Here's a creamy pasta sauce that can evoke the feeling (and taste) of fall.
This tomato sauce utilizes seasonal favorite veggies and spices like pumpkin, butternut squash, and rosemary to enhance its autumn flavors.
Try it on your pasta, chicken, or even an autumn-inspired homemade pizza.
Fall Leaf Corn Tortilla Chips
Price: $3.99
Dip into your favorite seasonal dips with this festive chip.
These fall leaf-shaped tortilla chips are perfect for your fall parties and get-togethers. Just make sure you buy enough bags of this fun and colorful chip.
---
SPONSORED
Earn 2% cash rewards at grocery stores and Costco
The Wells Fargo Active Cash ® Card (Rates and fees) is a powerful rewards card that allows you to earn unlimited 2% cash rewards on purchases — including on groceries, even at warehouse stores like Costco.

New cardholders can also earn a one-time cash rewards bonus — $200 cash rewards bonus after spending $500 in purchases in the first 3 months!
If you're looking for a powerful rewards card that offers an extended intro APR period, look no further, the Wells Fargo Active Cash ® Card checks that box too!
This card also offers an intro APR of 0% for 15 months from account opening on purchases and qualifying balance transfers (then 20.24%, 25.24%, or 29.99% Variable). Which is great for someone who wants a break from high interest rates, while still earning rewards.
The best part? There's no annual fee .
Click here to apply for the Wells Fargo Active Cash ® Card now.
Nori Komi Furikake Japanese Multi-Purpose Seasoning
Price: $2.99
Add some crunch to your dishes with this multi-purpose seasoning.
Furikake is a blend of dried nori seaweed, black and white sesame seeds, salt, and kelp powder. Keep this on hand in your pantry to add salty flavor to any recipe.
Harvest Chocolate Collection
Price: $4.49

This collection of harvest chocolates features fun fall shapes in white, milk, and dark chocolate.
And at this low price, you can buy a few boxes to stock up for the fall. Don't miss out on this Trader Joe's seasonal item while it lasts!
Maple Flavored Fudge
Price: $2.99
Indulge in creamy fudge that has a sweet maple taste.
This maple fudge takes a British confection and adds a unique twist. But you better hurry because this is a limited edition find!
Cinnamon Bun Spread
Price: $3.99
Make any bread or pastry taste like a cinnamon bun.
This delicious, seasonal spread gives you a cinnamon sugar flavor that pairs well with just about anything. You can even make homemade cinnamon toast with this handy buy.
Caramel Apple Dipping Kit
Price: $6.99
Now, you can make your favorite fall treat right at home!
This caramel apple dipping kit can make you feel like you're enjoying a carnival classic. Customize your caramel apples with sprinkles and other toppings to make them truly yours.
Halloween Joe Joe's Cookies
Price: $3.99
It's officially Halloween season at Trader Joe's.
These classic cookies have fun jack-o-lantern shapes and orange creme fillings for a seasonal spin. Dip these in their pumpkin oat milk for a treat so good, it's spooky!
Mexican Style Hot Cocoa Melts
Price: $4.99
Cooler weather means warmer drinks, and these pumpkin-shaped cocoa melts give you a rich and creamy drink that'll warm you right up.
The spicy cinnamon, white chocolate, and mini marshmallows hidden inside make this one fun, festive treat.
Gluten-Free Cinnamon Raisin Bread
Price: $4.49
Here's a gluten-free treat perfect for any pantry.
This cinnamon raisin bread can be enjoyed whether you're on a gluten-free diet or not. We recommend trying this with the cinnamon bun spread for an ultra-delicious treat.
Bottom line
Autumn is a season of cooler weather, pumpkin spices, and hearty meals. That's why many bargain shoppers like Trader Joe's.
They help you save on everyday purchases and offer one-of-a-kind fall favorites to make the season feel even cozier. Make sure you stop by your local store while these deals last!
Lucrative, Flat-Rate Cash Rewards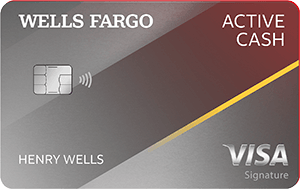 5.0
FinanceBuzz writers and editors score cards based on a number of objective features as well as our expert editorial assessment. Our partners do not influence how we rate products.
Current Offer
$200 cash rewards bonus after spending $500 in purchases in the first 3 months
Rewards Rate
Earn 2% cash rewards on purchases