Buc-ee's has become a popular destination whether you're on a long road trip or just need to save money shopping for a quick bite and some gas.
While the mega convenience store offers roasted nuts or homemade fudge, you'll also find some unusual or unique options you might not expect.
If you're lucky enough to find a Buc-ee's, here are some out-of-the box options to watch out for and maybe even grab before you leave.
Get a protection plan on all your appliances
Did you know if your air conditioner stops working, your homeowner's insurance won't cover it? Same with plumbing, electrical issues, appliances, and more.
Whether or not you're a new homeowner, a home warranty from Choice Home Warranty could pick up the slack where insurance falls short and protect you against surprise expenses. If a covered system in your home breaks, you can call their hotline 24/7 to get it repaired.
For a limited time, you can get your first month free with a Single Payment home warranty plan.
SPONSORED
Candied jalapenos
Nicknamed "Cowboy Candy," these tasty jalapenos can be added to sandwiches or used as a condiment for other foods. Or, just eat them on their own.
Keep an eye out for candied jalapenos on your next Buc-ee's visit, and grab some to try any number of ways and see which one is your favorite.
Pickled quail eggs
Another unique find at Buc-ee's are pickled quail eggs.
The eggs come in a vinegar and jalapeno solution, giving them an extra little kick while making it easy to eat the bite-sized eggs that are smaller than a typical hard-boiled egg.
Blueberry cheesecake fudge
Buc-ee's is known for its wide selection of fudge, and you can even order sampler packs to try all the different types.
In addition to typical flavors like chocolate or salted caramel, you'll find unique flavors, like the store's version of blueberry cheesecake fudge, if you want something different.
---
SPONSORED
Stop overpaying when you shop online
Shopping online has its perks. It's super convenient, but it can be time consuming to find the best deals. Instead of hunting for coupon codes (that don't always work!) and opening tons of browser tabs comparing prices, you can try Capital One Shopping.
Capital One Shopping makes saving money effortless. Just add the browser extension and when you check out, it'll scour the internet for coupon codes to help you save cash. And before you check out at 25+ major retailers, Capital One Shopping will notify you with a friendly pop-up if the item you're buying is available cheaper somewhere else.
Capital One Shopping is free to use and won't show you ads. Add it today and stop overpaying! 1
Chamoy Peach Rings
Gummy peach rings are a great chewy and sweet option if you're craving candy on your next road trip.
But Buc-ee's gives these peach rings a spicy twist with the addition of chamoy seasoning to give them a unique flavor.
Kolaches
You might not know how to pronounce kolaches properly, but you don't have to say it right to love it.
The kolaches at Buc-ee's are a European-inspired pastry that comes in sweet or savory flavors. Grab a cheery kolache for a sweet taste or one stuffed with cheese and jalapenos for a spicier option.
Rubber duck
The store carries a Buc-ee's rubber duck with its loveable beaver logo right on the duck to keep kids occupied.
Pick up something for the kids while you're at Buc-ee's, so they don't feel left out, or grab one for yourself to add to your shelf of Buc-ee's collectibles.
Baby onesies
Did you forget your gift on your way to a baby shower? Swing by Buc-ee's to find a replacement.
You can check out different items that may please baby, including a Buc-ee's onesie that will keep babies happy while also looking cute with the convenience store's logo.
Swimsuits
Did you forget to grab your swimsuit before heading out for a weekend trip on the water? Buc-ee's has you covered!
The convenience store carries plenty of swimsuits for both men and women adorned with the company's smiling beaver logo, so you don't have to skip out on a fun time on the water.
Shoes
Why wear a pair of brand-name slip-on sneakers when you can get a cool pair from Buc-ee's?
The shoes from Buc-ee's feature the store's logo and come in a variety of sizes for kids and adults, so it's easy to find a pair that fits.
---
SPONSORED
Earn 2% cash rewards at grocery stores and Costco
The Wells Fargo Active Cash ® Card (Rates and fees) is a powerful rewards card that allows you to earn unlimited 2% cash rewards on purchases — including on groceries, even at warehouse stores like Costco.

New cardholders can also earn a one-time cash rewards bonus — $200 cash rewards bonus after spending $500 in purchases in the first 3 months!
If you're looking for a powerful rewards card that offers an extended intro APR period, look no further, the Wells Fargo Active Cash ® Card checks that box too!
This card also offers an intro APR of 0% for 15 months from account opening on purchases and qualifying balance transfers (then 20.24%, 25.24%, or 29.99% Variable). Which is great for someone who wants a break from high interest rates, while still earning rewards.
The best part? There's no annual fee .
Click here to apply for the Wells Fargo Active Cash ® Card now.
Sausage on a stick
Buc-ee's takes the typical idea of a hot dog on a stick and gives it a little twist. The store's sausage on a stick is wrapped in a warm tortilla and a good grab-and-go snack from your favorite Buc-ee's.
Home decor
Want to ditch your "Home is where the heart is" sign on your kitchen wall? Pick up a new sign for your home or office with whimsical Buc-ee's sayings instead.
Choose from "Beaver Believer" or "Saving the world from ordinary" with a beaver logo so your family and friends will know exactly where it came from.
Dog toys
Don't forget about your furry friends with a dog toy from Buc-ee's to keep them entertained.
Your dogs will love the plush toy from Buc-ee's, even if it does mean your pet may be chewing off the face of the beloved Buc-ee's beaver.
Boxers
Sometimes, you just want to wear underwear that isn't boring — and a pair of boxers from Buc-ee's fits the bill. The boxers come in different sizes, and all feature the same smiling beaver logo that will make you smile.
Bacon grease
Sometimes, you just want a little extra flavor in your cooking and baking.
So grab some Bacon Up bacon grease from Buc-ee's. You can get it in a variety of sizes depending on your needs, including frying, cooking, and baking.
Winter hats
Most Buc-ee's are in southern states, but that doesn't mean it's always warm. Sometimes, a winter hat can be a great option in cooler months.
So swing by Buc-ee's for a knit winter hat to keep your head warm in the winter or just to look cool during the colder months.
Beaver Nuggets
They're probably one of the most popular items at Buc-ee's, but it's also likely you haven't seen anything like Beaver Nuggets in a typical convenience store.
The Beaver Nuggets are puffed corn nuggets covered with sugar, caramel, and butter, making them a sweet and salty treat anytime you stop by.
Bottom line
Buc-ee's is a great place to check out when you're on the road, so keep an eye out, especially if you're in Texas. In fact, it's so popular that you might really be missing out on an exciting experience if you don't go.
In addition to unusual items, Buc-ee's has plenty of tasty treats, so make sure you stick to your budget if you need a way to save money traveling without going overboard on Buc-ee's treats.
Lucrative, Flat-Rate Cash Rewards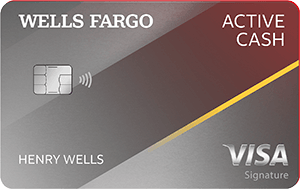 5.0
FinanceBuzz writers and editors score cards based on a number of objective features as well as our expert editorial assessment. Our partners do not influence how we rate products.
Current Offer
$200 cash rewards bonus after spending $500 in purchases in the first 3 months
Rewards Rate
Earn 2% cash rewards on purchases