Throughout history, humans have invented things that changed the course of humankind, including mobile phones and automobiles.
But for every life-changing invention that has graced humankind, there are hundreds that have missed the mark.
Here are 15 of the most ridiculously useless inventions of all time. It's mind-blowing that some of these even got the financial backing to make a prototype, let alone be successful.
Portable standing chin rest
Do you ever feel so tired on the subway that you can't possibly stand any longer? Then look no further than the portable chin rest.
Not only do you have to lug around something that looks suspiciously like a floor brush/bicycle seat hybrid, but you get to explain why you're carrying such an invention to everyone you meet also. Comfort and a conversation starter.
Control-Alt-Delete wand
This invention is for all the office workers out there. Did you press CTRL-ALT-DEL for maybe the fourth or fifth time today and feel like you couldn't go on?
Here is the control-alt-delete wand that can press all three buttons at once. It's a time-saving solution for a widespread problem. What will you do will that extra 0.5 seconds?
Baby mop
So you have a baby, and then you have all this extra stuff to do that revolves around them. You feel that they don't do anything for you. They definitely don't help with communal chores.
A baby mop can even things out. So, while your baby aimlessly crawls along the floor, they can leave little brush strokes all over it and still not help.
Solar-powered cigarette lighter
Isn't it annoying when you leave the house but forget your matches or lighter? Well, there's something that can combat that: a solar-powered cigarette lighter.
If you remember the scene in Toy Story where Woody lights the rocket with Buzz's helmet, you don't need any other explanation. Also, it's bulkier than any lighter would ever be. Less chance of forgetting it.
Two-person sweatshirt
If you've ever felt that your clothes gave you too much independence, then your dreams have been answered.
The two-person sweatshirt will provide a siamese-twin vibe for your day out or night in. It's the bathroom arrangement that may ruin an otherwise magical experience.
Earn a $200 cash rewards bonus with this incredible card
The Wells Fargo Active Cash® Card(Rates and fees) is a powerful rewards card that offers an extended intro APR period. New cardholders can earn a one-time cash rewards bonus — $200 cash rewards bonus after spending $500 in purchases in the first 3 months AND earn unlimited 2% cash rewards on purchases!
If you're looking for a powerful rewards card that offers an extended intro APR period, look no further, the Wells Fargo Active Cash® Card checks both of those boxes!
This card also offers an intro APR of 0% for 15 months from account opening on purchases and qualifying balance transfers (then 20.24%, 25.24%, or 29.99% Variable). Which is great for someone who wants a break from high interest rates, while still earning rewards.
The best part? There's no annual fee.
Click here to apply for the Wells Fargo Active Cash® Card now.
The Perfect Eyedrop
No one is happy when the doctor subscribes eyedrops; they're uncomfortable and messy.
But if you don't own any mirrors in your house or are overly sensitive (see Rachel in Friends), then this funnel glasses option may be perfect.
While a lot of the eye solution may be wasted on the funnel and your face, that infection will clear up in no time.
Noodle fan
While it's annoying to wait for your food to cool — especially if you're hungry or it's a nice meal — is it more annoying to try and eat in a gale-force wind?
A noodle fan can cool your food while you eat — or blow noodles into your face. Whatever.
Subway sleep guard
So you bought the portable chin rest, but it just doesn't give the comfort one needs when tired on the subway. Enter the subway sleep guard.
It sticks to the train window to allow you to get some shut-eye without ending up on the shoulder of the person next to you. At least this one can fit in a handbag or weekend bag.
Shopper Stopper
With so many bargains available at a click of a button and the option to buy something with your fingerprint, it's like you are not even spending your money.
Well, here is a phone case to stop you from overspending on your phone — or using your phone at all. Handy.
Airsticks
Picture this, you're wearing an outfit with no pockets, but you are meeting your friends at your favorite Asian restaurant. You do have your AirPods on you, however.
Well, the solution is just right in front of you: chopstick extensions for your AirPods. The perfect accessories for a music-loving, Asian food-fanatic.
The PillowOne S
While we are talking about phone accessories, here's a bed for your phone. Yes, that's correct; your phone needs furniture.
If you have the latest smartphone, why not have somewhere to put it that keeps it safe and comfortable? After all, your phone works just as hard as you do.
The Hoverbrella
As drone technology becomes more practical, it's bound to insert itself into daily life.
This hands-free umbrella follows you around so you'll never have to fumble with an umbrella while you pay for things or drink your coffee.
Instead, you'll have to fumble around with a remote control or an app on your phone.
Avocado on a Stick
Do you ever wish you could spread avocado on your toast as quickly as you apply glue on a piece of paper? Well, one inventor thought the same.
Avocado on a Stick gives you a no-hassle way to spread your avocado evenly on your toast. Since avocados ripen very quickly, be careful about how long you have it or if you try to stick an envelope together. Both could be a disaster.
iDangle
This phone accessory is the perfect gift for anyone who loves laying in bed watching Netflix but hates holding their phone and getting a hand cramp.
The iDangle does precisely what it says. It dangles your cell phone on a suction cup over your head while you enjoy another episode of your favorite program. What could go wrong with this setup?
The Baguette Pack
You're walking down the street, hands-free, Airsticks dangling, the Hoverbrella doing its thing, and your flatmate has the audacity to message you to bring home a bread baguette.
Enter the baguette pack. It allows you to take your baguette anywhere safe and secure in a backpack-style holder. Can anyone say ooh la la?
Bottom line
These inventions show just how creative humankind can be. And if we weren't so wasteful, we could solve some of the major problems plaguing society.
Here we are, still battling climate change, but at least my phone has a bed.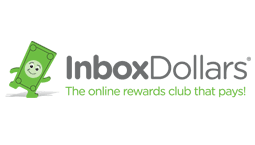 Inbox Dollars Benefits
Get a $5 bonus when you register with your email
You could earn money by taking surveys or making online searches
Over $80 million paid to members so far - how much can you earn?