Walmart is known for having everyday low prices, which is why it is such a popular place for people to shop. But, it is possible to save even more money and time when shopping at Walmart by using simple money-saving tricks from savvy shoppers. We've compiled a list of 14 genius hacks that Walmart shoppers must know before their next Walmart shopping trip.
To get the most out of your Walmart shopping experience, follow these hacks to save time, money, and get the best price on the items you want to buy.
Save money with Walmart generic products
Although Walmart offers low prices on brand name products, you can save even more money with its generic products. Walmart's in-house brand is called Great Value — and, yes, they can be a great value to shoppers. In fact, many of these products are produced by some of the biggest manufacturers who also make the brand name products that cost much more. In many cases, you get the same quality food and household items for a lower price if you ditch the popular brand names.
Compare prices in-store versus online for price match
Sometimes prices in-store will be higher than what you can find online at Walmart.com. For items that are in stock on Walmart's website, the retail store will price match the item as long as they are identical. To be eligible for a price match, the size, color, quantity, model, and brand must be the same online and in-store.
Take note that the store may limit the purchase to one of each price-matched item per day. Walmart does not price match competitors, other Walmart locations, or Walmart Marketplace Retailers.
Get early access to Black Friday deals
Black Friday is one of the best times of the year to shop for amazing deals on electronics, toys, clothing, and more. The problem is that the best deals are usually gone very quickly due to a limited supply. However, when you join Walmart+, you gain access to Walmart Black Friday deals four hours before everyone else. This includes all three online Black Friday events.
Early access is not available to trial members, so make sure that you have a paid Walmart+ membership if you want this benefit. You can sign up for a full year for $98 or try it out for a month for only $12.95.
Use the Walmart app to scan your groceries
When you download the Walmart app to your mobile device, you can quickly build your shopping cart for a quick exit from the store. As you put items into your cart, scan the bar code with the Walmart app to add it to your cart.
Quickly locate items
Walmart stores are notoriously huge and finding what you're looking for can sometimes be a challenge. You can quickly find your item by using store maps inside the Walmart mobile app. With a quick search, the app will direct you to the right aisle to complete your search.
Save time with grocery pick-up
Whether you're in a rush, have mobility issues, or are a parent with young children, free grocery pick-up is a huge time benefit. Walmart shoppers can pick their items online and request a curbside pick-up. Same-day pickup is available within four hours from when you place your order. All orders placed after 4 p.m. can be picked up the next day. The store will email when the order is ready and you can request text notifications as well.
During the checkout process, select a participating store and choose your preferred timeslot. Walmart employees will do your shopping and load your items into your car. As an added bonus, the process is completely contact-free.
Earn up to 5% cash back on Walmart purchases
The Capital One Walmart Rewards Card offers excellent savings at Walmart. You'll earn 5% back at Walmart.com, on the Walmart app, and on Walmart pickup and delivery; 2% back in Walmart stores, at Walmart and Murphy USA gas stations, on gift cards at Walmart, and on restaurant and travel purchases; and 1% back on everything else. Because purchases made in-store only earn 2% cash back, your best bet to maximize rewards is to shop online. It has a $0 annual fee, so all of the cash back that you earn is yours to keep. If you want a credit card that earns rewards at other grocery stores too, read our list of the best credit cards for buying groceries.
Save money on gas at Walmart, Murphy, and Sam's Club
Costco isn't the only place where shoppers can save money on gasoline by joining a membership club. Walmart also has its own gas stations, plus it has partnerships with Murphy USA, Murphy Express, and Sam's Club. With your Walmart+ membership, you'll save 5 cents per gallon at every Walmart, Murphy USA, and Murphy Express gas stations. That's over 2,000 gas stations across the U.S. where you'll find extra savings. Plus, you'll have access to member prices at Sam's Club fuel centers without paying for a Sam's Club membership (normally $45 per year). 
Get an extra 2% cash back on Walmart gasoline
The Capital One Walmart Rewards Card also provides 2% cash back on gasoline purchases at Walmart fuel stations. This cash back stacks on top of the 5 cents per gallon discount you receive as a Walmart+ member. For the biggest savings possible on gas, get the Walmart card and join Walmart+.
Save big on prescriptions
In addition to low prices on everyday grocery and household items, Walmart also helps customers save on their prescriptions. You can get a 30-day supply of generic medications for just $4. For medications that you take regularly, you'll save even more with a 90-day supply for $10. Plus, there is no insurance necessary to qualify for these prices.
Free 2-day delivery when you buy online
Shoppers can receive free two-day delivery when they spend at least $35 on their online orders. There is no membership required and millions of online items are eligible for this benefit. This benefit is similar to Amazon's free shipping offer. However, Amazon's free shipping only guarantees delivery in 5-to-8 days.
Is the item marked down? Look at the price
When you see prices on items that you're considering buying, the pricing may seem random. However, that's not the case. If a price ends in a 7, then that's typically the original price. Items that have been discounted end with a 5. When the price ends with a 1, that is the final markdown price. Waiting to buy items until their prices have been reduced or they go on clearance can be a big boost for your budget.
Sign up for Ibotta for even more savings at Walmart
Ibotta is a cashback app that allows shoppers to earn cash back when shopping online or in store with its retail partners. When you purchase eligible items and activate the offers, you can earn cash back by uploading your receipt, linking your store loyalty account, or shopping online. Walmart is an Ibotta partner and the cash back earned is on top of what you'll earn with your rewards credit card. 

Use a shopping portal on Walmart.com orders
Before going to Walmart.com to place your orders, click through a shopping portal first. This gives you the ability to earn additional cash back, airline miles, or points in addition to the rewards earned through your credit card. If you don't have a favorite shopping portal to use, CashbackMonitor.com consolidates the top offers from a variety of websites. These offers change on a regular basis, but, as of the date of this article, you could earn up to 5% additional cash back through a shopping portal.
Bottom line
By using these genius Walmart hacks, you'll save even more money when shopping at Walmart in-store and online. Plus, you'll get even better prices when you buy gas at Walmart and participating gas stations. This savings can be a real boost to your bank account as you save up for a purchase or accelerate your debt payoff goals.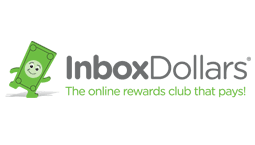 Inbox Dollars Benefits
Get a $5 bonus when you register with your email
You could earn money by taking surveys or making online searches
Over $80 million paid to members so far - how much can you earn?