Credit inquiry. Credit check. Pull your credit. Pull your leg. Wait, what? You've probably heard a variation of the first few phrases when it comes to your credit report — that last one might even sound about right sometimes, too — but while those first three phrases all refer to the same thing, what's most important is the purpose of the inquiry.
Anytime a business checks your credit, an inquiry goes on your report — but not all credit inquiries are treated the same. Depending on the intent, that credit check gets lumped into one of two categories: soft inquiries or hard inquiries.
You can probably tell right away from their names that one might affect your credit score more than the other. Understanding the difference between a soft credit check and a hard credit check can not only help you as you navigate your credit report but also help you avoid any surprises that could be costly to your credit score.
What is a soft credit check?
A soft credit check, also known as a soft credit inquiry or soft pull, happens anytime your credit report is viewed for informational or promotional reasons. In fact, many soft credit inquiries happen without you even knowing. If you've ever received a credit card offer in the mail, chances are that company already performed a soft credit check to see if you qualify for that particular offer.
What is the difference between a hard and a soft credit check?
Credit bureaus are signaled each time your credit is pulled and categorize the inquiry as a soft or hard credit check, depending on the intent of the pull — whether it's solely for informational purposes or you're actually applying for credit. One of the biggest distinctions between the two types of inquiries is how the credit bureaus subsequently adjust your credit score.
While both inquiries show the same information, hard inquiries will shave off a few points from your credit score — typically between zero and five points — and stay on your report for up to two years. The good news is that they only actually affect your score for the first 12 months. In most cases, a single hard inquiry is unlikely to significantly impact whether you're approved for a new credit card or loan.
A hard credit check is initiated every time you apply for any type of credit, such as a credit card, mortgage, personal loan, auto loan, student loan, or business loan. Keep in mind that too many hard inquiries can weigh your score down and might be a red flag to creditors and lenders, suggesting you may be relying too heavily on credit. You should be aware anytime a hard inquiry goes on your credit report because your consent is always required.
On the flip side, soft credit checks do not impact your credit score at all. There are a variety of actions that result in a soft inquiry being placed on your credit report, such as credit card and loan pre-approvals as well as landlord and employer background checks. If you've ever checked your credit score on sites like Credit Karma or Credit Sesame, it's a soft credit check as well.
Like hard inquiries, soft credit checks also stay on your report for up to two years, but they have no impact on your credit score because they don't indicate that you're applying for a line of credit.
How does a soft credit check impact your credit score?
A popular misconception is that checking your credit score can lower it. In truth, you can check your score as often as you want and get your annual credit report from the three major bureaus without any worries of affecting your credit score.
Who can run a soft credit check on you?
There are several reasons your credit report could be pulled, whether it's by you, a potential lender, or a future employer. Let's take a look at a few examples of what results in a soft credit check:
Companies looking to send you offers for credit cards, loans, etc.
Credit card companies offering pre-approvals
Some secured credit cards only run soft inquiries
Creditors doing regular maintenance of account holders to determine creditworthiness
Used by some landlords as a part of the application process
Employer background checks for a new job
Utility companies before activating a new account
Some insurance companies for determining insurance premiums
Can you find out who has run a soft credit check on you?
The Fair Credit Reporting Act requires credit bureaus to keep a record of all inquiries into your credit report, giving you clear insight into your entire credit profile. Soft credit checks usually aren't included when viewing your credit score alone, but they can be found in your full report.
To find them, look for a section titled Soft Inquiries, usually near the bottom of your report. You'll typically find the date of the inquiry, the company that made it, and a description of why your credit was looked at.
Why soft credit checks can be a powerful tool for you
Being able to monitor your own credit through a soft credit check can be very beneficial in helping you improve your credit score. 
It gives you the opportunity to look at your credit report, identify any weak areas, and work toward improving them by learning how to manage money better. 
You will also be able to verify that the information on your credit report is correct so you aren't negatively impacted by something that shouldn't be there.
With the freedom to check your score as often as you want, you can improve your situation without having to risk a hard inquiry on your credit score. Any outside soft inquiries that result in receiving pre-approvals for credit cards and loans will also give you an idea of what you may qualify for. Just remember that getting pre-approved doesn't guarantee actual approval.
There's no need to shy away from soft inquiries and what they can do for you. For such a powerful tool to have no adverse effect means you can stay on top of your credit and improve your situation without having anything to worry about.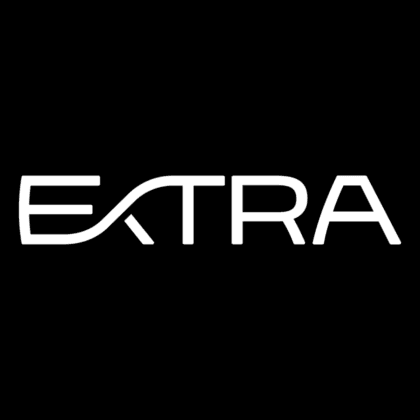 Extra App Benefits
Build your credit history every time you spend money
Works with your existing bank account
Earn up to 1% in points for rideshares, coffees, phone bills, and more