Keeping your extra money lumped together in a checking account is convenient, but you're limiting yourself when you miss out on the potential interest that cash could earn. Choosing the best savings account might be a better option. An online high-yield savings account may be your best bet to earn higher interest and other perks. 

Featured High Yield Savings Accounts
CloudBank 24/7 Savings - 5.26% APY2
High-yield savings account. $1 minimum deposit. FDIC insured.
Open Account

Upgrade Premier Savings - 5.07% APY
High Yield Savings Account. $1,000 minimum balance. FDIC Insured through Cross River Bank.3
Open Account
CIT Bank Platinum Savings - 5.05% APY4
High Yield Savings Account. $5,000 minimum balance. FDIC Insured.
Open Account
What is an online savings account?
Pros
Cons

May offer higher interest rates than traditional savings accounts
May charge no or low monthly fees
May have no or low minimum balance requirements
Allow you to manage your money from anywhere with an internet connection

May make it harder to deposit and withdraw money without physical branches
May only offer ATM access via third-party networks
Don't offer in-person customer support
An online savings account is an account you open with a company that doesn't have brick-and-mortar branches. You'll never visit a branch in person; they're online-only institutions you access through a website, a mobile banking app, or over the phone.
While the setup isn't traditional, the account part usually is. You can find the same banking rules at most of the best online banks as you would with traditional ones. For example, accounts are usually FDIC-insured, and federal regulations only allow for six withdrawals a month from savings accounts.
Learn more about how online savings accounts work.
5 smart reasons to open an online savings account
If you're unsure about opening an online savings account, check out the following perks you could discover. There are plenty of reasons why you should take the plunge.
1. You could find better interest rates
Online-only savings accounts often have much higher annual percentage yields compared to brick-and-mortar banks.
For example, Bank of America's Rewards Savings Account offers a standard APY of 0.01% (as of Jul. 10, 2023). You can access higher rates if you're a member of their Preferred Rewards program, but the highest APY available is 0.04% (as of Jul. 10, 2023) and requires you to keep a minimum of $100,000 in Bank of America or Merrill Lynch accounts.
On the other hand, the online-only Aspiration Spend and Save Account offers up to a 3.00% (as of May 9, 2023) APY — that's a lot more than the best rate offered by Bank of America. 
2. There may be lower fees
No matter where you bank, fees will be a reality you'll have to face. But some banks levy more fees than others.
For instance, a Chase savings account will charge you a monthly maintenance fee of $5 to $25 unless you meet monthly balance minimums or you fall into one of their other limited exceptions. You'll also be charged $5 for each transaction that exceeds the federal monthly limit of six.
In contrast, online-only banks may be able to charge fewer fees because they have no physical locations to maintain. The American Express Personal Savings account, for example, has no maintenance fees, regardless of what your balance is. There's no minimum balance to open an account or consistently maintain to avoid fees.
3. There are often no account minimums
Many savings accounts from traditional banks may require at least a $500 minimum account balance or more to avoid fees, which doesn't help you save money if the bank is constantly collecting it. Many online banks don't require a minimum balance to open or maintain an account, which means more money is going into your pocket.
For instance, Ally offers an APY of 4.25% (as of Sep. 18, 2023) and doesn't require a minimum balance requirement. That gives you more flexibility in how you choose to manage your money.
4. You'll never have to wait in line at the bank
Sometimes going into a bank can feel like a complete waste of time, especially if you're only making a deposit or signing up for a bank account. While most big-name banks have made strides in online banking options, they still put a lot of effort into running in-person branches.
Online accounts don't require visits or waiting in line when you need to complete something important. Rather, you sign up, deposit money, and set up transfers all from the comfort of your own home. Many have easy mobile apps you can access straight from your phone.
5. Apps and websites are easy to use
Sometimes traditional banks' apps or websites are difficult to navigate — particularly with smaller regional banks or credit unions. That's because online banking technology isn't their main operation. But for online banks, it's the only operation.
The websites and apps for online banks are usually customers' only interactions with the business, so the banks spend a lot of time and money optimizing the process. When you pull up the app on your phone or the website on your computer, it should be seamless to register, make transfers, or otherwise handle your money.
4 reasons not to open an online savings account
There are plenty of perks to having an online savings account, but even the best savings accounts have some drawbacks.
1. Deposits could be more complicated
When you've got cash you want to put into your account, it's easy for your local branch at a traditional bank to handle money. But it's not always that seamless for online banks.
Ally, for example, doesn't allow cash deposits but will accept wire transfers, online transfers, and direct deposits. That means if someone gives you cash and you want to put it in your savings, you may have to deposit it in a separate checking account, then transfer the money to your savings.
2. Finding ATMs can be annoying
Because online banks don't have physical branches, they may offer debit cards and provide third-party ATM networks for their customers. For example, the Allpoint network has 55,000 ATMs across the world, and you can use them surcharge-free. While that can make it easy to find an ATM near your house, it might be difficult when you're driving around and looking for an ATM for some quick cash.
With big banks, there are usually plenty of easy-to-find branches, whether you're close to home or traveling. Because of this, having a brick-and-mortar account may mean quicker, more convenient access to your cash.
3. Routine banking tasks can be slower
At online banks, you may need a little extra patience to complete relatively small tasks. For example, if you have to mail in a check to deposit, it could take several days to post to your account. The same can be true for moving money virtually — if you want to transfer money to a checking account at another bank, for instance, it can take a few days to complete.
If you like instant access to your money, you may feel better about opening a savings account at a bank where you already have a checking account.
4. No in-person help
Sometimes you just need to talk it out with a knowledgeable person. Having a bank branch you can visit with account questions might be important to you. If that's the case, an online bank may not be up your alley.
Many online banks have supreme online and phone customer service due to the lack of in-person options. However, you may prefer speaking with someone face to face.
Our recommended online savings accounts
Many online savings accounts offer high APY rates, low fees, and online convenience. However, not all online savings accounts are created equal. Some may have higher minimum balance requirements, lower APYs, or limited access to your funds. Here is a list of our recommendations to help you find a good fit for your needs.
Online savings accounts FAQ
Can an online savings account help me build an emergency fund?
Online savings accounts are deposit accounts that allow you to keep and grow your savings without needing to visit a brick-and-mortar bank. These accounts may offer competitive rates for the interest you earn in the form of annual percentage yield, often higher than the national average. 
This can help your money can grow faster. Additionally, online savings accounts are typically FDIC-insured, which means your deposits are protected by up to $250,000 per depositor, per insured bank.
What's the opening deposit for an online savings account?
The required opening deposit varies among online banks, but it is generally lower compared to traditional banks. Some online savings accounts have no minimum deposit requirement, while others may require a small initial deposit, such as $100. 
The process of opening an online savings account can typically be done online by providing your personal information, such as your name, address, and Social Security number.
Are CDs better than online savings accounts?
Certificates of deposit (CDs) are financial products that typically offer higher interest rates than traditional checking or savings accounts. However, several online savings accounts today offer APY rates that are relatively similar to CDs.
CDs are a good fit for individuals with specific savings goals and a longer-term outlook. CDs typically have a fixed term, such as 6 months, 1 year, or 5 years, during which your money is locked in. Unlike online savings accounts, CDs may have penalties for early withdrawal, and they are less flexible in terms of accessing your funds. Consider your financial goals and the liquidity you require before deciding on the type of account that best suits your needs.

Bottom line: Are you ready for an online bank?
With higher interest rates, lower fees, and fewer account minimums, using an online bank could be a great option for many people. They're low maintenance and easy to manage no matter where you are.
But the lack of face-to-face interaction may hold you back. As you're exploring online banking options, make sure to choose one of the best banks for you.
Disclaimer: All rates and fees are accurate as of May 9, 2023.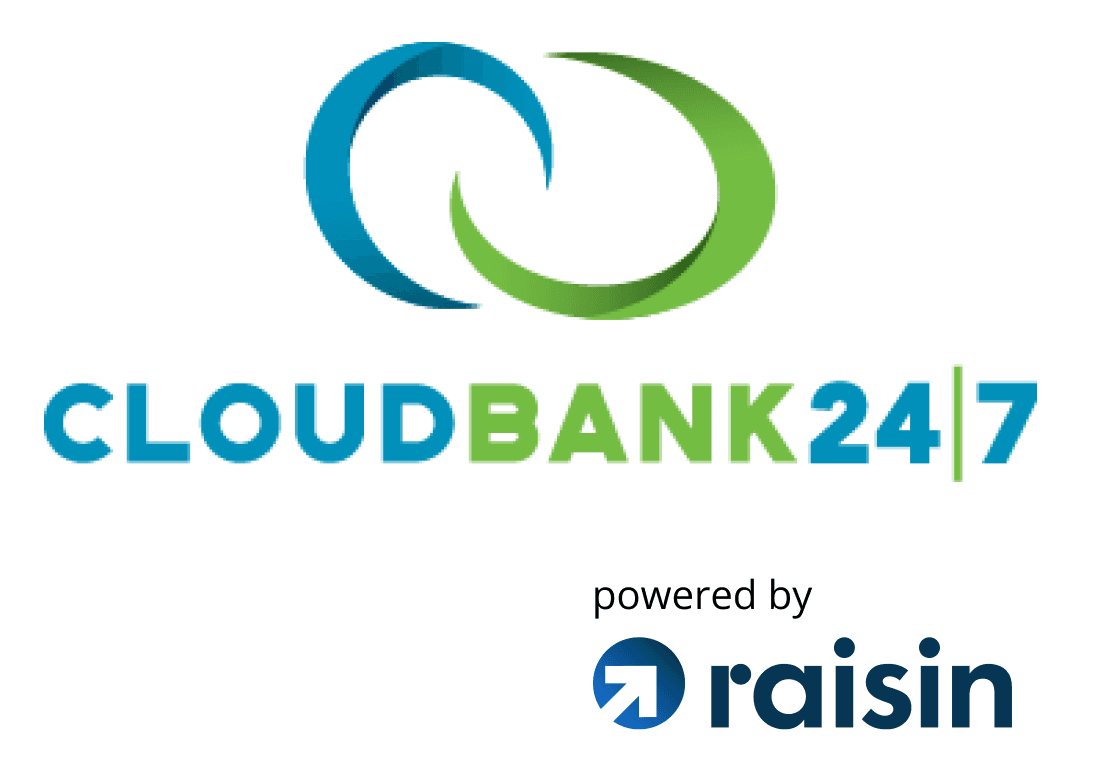 CloudBank 24/7 High Yield Savings Account Benefits
Incredible 5.26% APY2 to boost your savings
Interest is compounded daily and posted to your account monthly
Enjoy 24/7 online access to your account and funds
FDIC insured through Third Coast Bank SSB, no fees, $1 minimum deposit