You may be concerned about how well you can live on a fixed income once you have retired.
In fact, there are ways you can get it right, but there are also ways you can get it wrong. Wasting money when you no longer have a steady income can lead to a precarious retirement.
So as you plan your post-work life or reevaluate your retirement budget, here are a few things that could waste money and knock your plans off track.
Claim Social Security too early
You can start claiming Social Security benefits when you're 62 years old. However, delaying your first Social Security distribution until later in your 60s and up to age 70 can increase how much you might receive from the Social Security Administration. So if you start claiming earlier, you may end up with less money per month later on.
The Social Security Administration has a calculator on its website that may be able to help you compare monthly payments depending on when you elect to start receiving Social Security. You may also want to talk with a financial advisor about your retirement. Together, you can determine how your benefits can work with other investments in your portfolio as a good way to supplement Social Security.
Support adult children
One way seniors throw money away is by supporting their children. You may think it's a good idea to continue to help your kids, but it could come back to haunt you if you end up without the retirement money you need.
It's a good idea to remember that you need to pay yourself before you pay for others, and that includes giving money to your grown children. They can earn income in a way that you are not and they have more time to clear any debts they may incur — whereas you may have only your savings and Social Security.
Spoil family and friends with gifts
It can be fun to have a new grandchild that you want to spoil with new gifts. Or perhaps retirement means you have more time to visit with friends. But spending your money excessively on nights out or toys for your grandkids can add up.
Instead, try to stick to a budget when it comes to spending on others just as you may stick to a budget when it comes to spending on yourself. Saving a little bit here or there can add up when you're spending on a fixed income.
Invest too aggressively
Investing is an important way to save money so you can retire. But remember that you can't throw money into an investment account like a 401(k) and then forget about it.
It's a good idea to invest aggressively when you're younger. That extra risk can pay off when things go well, and you have plenty of time to make up for any losses. But as you get closer to retirement, consider rebalancing your investments on a regular basis to reflect a less aggressive portfolio so you can protect the assets you've earned.
Ignore senior discounts
You may think you're not old enough for senior discounts, but you would be surprised by the age minimum for deals at restaurants, hotels, and more. Use your age to your advantage and get in the habit of asking for senior discounts so you can save money for years to come.
Pro tip: You may be surprised to know that there's no minimum age limit to become an AARP member. It may be a good idea to consider becoming a member now to earn extra savings before you retire.
Hold on to life insurance
Life insurance is necessary to cover dependents and bills if something happened to you and your loved ones could no longer rely on your income. But once you're retired, you may not have those same concerns. You may consider dropping life insurance if your children are grown and have moved out or if you have paid off major debts.
Instead of life insurance, you may want to look at other options like long-term care insurance, which can cover bills associated with care as you get older.
Stay in a large home
You may have enjoyed your home for many years, but staying in your home could be a money pit when you're retired. Perhaps you should reevaluate your living situation and downsize or move to an area with a lower cost of living to save money and add any profits from a sale to your retirement portfolio.
If you do stay in your home, remember that major home improvement could be expensive on a fixed income. So it may not be a good idea to take on big projects — and big debt — with your home.
Spend too much money on travel
One of your goals when you retire may be to travel, but there are affordable ways to visit new places. Overindulging on vacations or going above your budget could cost you later on.
Instead, you may want to find more economical ways to travel such as taking advantage of a senior discount. And think about creating a budget ahead of time so you aren't tempted to spend above and beyond what you can afford.
Own two cars
You may have needed two cars when both you and your spouse were working and had to commute. But if you are both retired, a two-car household may be causing you to spend extra money.
A great way to cut back on costs is to get rid of one car. You can not only save money on the car itself but also save money by not paying for insurance, gas, maintenance, and more for an additional vehicle.
Shop too much
One great thing about not working anymore is you have more time to take care of yourself by shopping for new clothes or other items. But that extra time can lead to extra costs at the expense of your retirement portfolio.
It's nice to splurge on a few items for yourself here or there, but try to keep your spending in check. You may need that money later for other fun plans or necessary expenses later on.
Bottom line
It may be a good idea to make some of your retirement decisions while you're still working to figure out if you can retire early. You might want to create an estimated retirement budget to determine your regular costs. Also consider talking to a financial advisor about your investment portfolio, insurance, and taxes to set the best course for your retirement.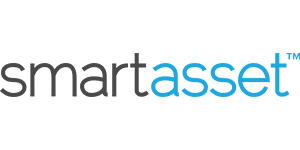 Smart Asset Benefits
Get matched with fiduciary financial advisors
Advisors are vetted and certified fiduciaries
Take the mystery out of retirement planning
Their matching tool is free