If you're looking for a minimal-effort side hustle or simply want to kill some time, consider gaming apps. These are games that can be played on most phones for free, don't take much time to play, and often provide opportunities to earn real cash.
In this 21 Blitz review, we cover how this card game works, what kind of money opportunities are available, and whether it might be worth it for you to start playing.
Quick Summary
Get This Unique Blackjack & Solitaire Hybrid Game and Earn Real Money
Earn real cash by playing games on your phone
An exciting hybrid of blackjack and solitaire gameplay
Platform has paid out millions of dollars
What is 21 Blitz?
21 Blitz is an app available from the Apple App Store, Galaxy Store, and Google Play that mixes elements of the Solitaire and 21 card games in quick and exciting game modes. It was created by Tether Studios, an independent game development studio based out of multiple cities, including Oakland, California and Henderson, Nevada. The company focuses on creating mobile, skill-based games.
Tether Studios has a large, worldwide audience of more than 20 million players involved with its games, including titles such as Mahjong Solitaire Cube, Yahtzy Royale, and Cube Cube. Tether Studios was founded in 2014 by Aletheia O'Neil and Tim O'Neil and runs on Skillz, a games platform that hosts billions of online multiplayer tournaments for millions of players around the world competing for cash prizes. Other popular Skillz games include Dominoes Gold, Blackout Bingo, and Pool Payday.
Many Tether Studios games have ranked in the top 5 games in their categories on the App Store. 21 Blitz is ranked in the top 50 Casino games in the App Store with more than 26,000 ratings and an overall 4.6 out of 5 rating. The app has high ratings in the Galaxy Store as well, with over 3,000 reviews and an overall 4.5 out of 5 rating.
Other games you might like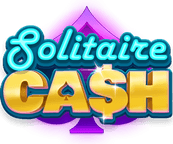 Earn Up to $200 Every Time You Win This Viral iPhone Game
Learn More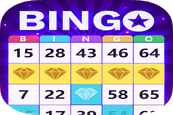 Earn Extra Pocket Money from Your Phone with This Game
Learn More
How does 21 Blitz work?
After you've downloaded the app and created a 21 Blitz account, you can participate in different game modes using Z coins (the in-game virtual currency) or your cash balance. You automatically start with a small number of Z coins after learning how to play with the tutorial, which consists of two practice games against other players. You can earn more Z coins by winning games, unlocking trophies, and claiming daily rewards. If you continue to earn enough coins, you can potentially keep playing the game forever.
To win games, you typically need to score higher than your opponent. 21 Blitz is a mix of Solitaire and 21 (also known as blackjack), so having some knowledge of these card games is helpful. You score points during a game by taking cards from your deck and completing stacks. You have four spaces for stacks and you can only clear a stack by reaching a sum of 21 within the stack or using a blackjack wild card, which automatically clears any stack you choose.
You can earn bonus points by clearing stacks on back-to-back turns (streak bonus), hitting combos, and finishing your deck before the three-minute timer expires (time bonus). If you go over 21 in a stack, that stack is busted and you get a strike. If you get three strikes or the time runs out, the game will end.
Every game mode has an entry fee, whether it's using Z coins or your cash balance. You can't directly earn real money by playing games using Z coins, but you can eventually earn enough tickets to buy bonus cash in the Skillz Rewards store. Bonus cash can be used to participate in cash games, which offer the opportunity to win real money. You can also deposit your own money to your cash balance if you want to play cash games.
Here are some of the basic game modes available in 21 Blitz:
Practice: Play against a player with a similar skill level using Z coins. Prizes include Z coins, tickets, and Leagues medals.
Head-to-head: Play against a player with a similar skill level using your cash balance. Prizes include cash, tickets, and Leagues medals.
Brackets: Play against multiple other players using your cash balance. Prizes include cash, tickets, and Leagues medals.
Events: Participate in events against other players, typically using your cash balance. Prizes often include cash and tickets, but might include products as well.
Leagues is an ongoing timed prize pool available to all players who have played enough games, which is usually around three. After playing a sufficient number of games, you're automatically entered into Leagues, which pits you against all other eligible players for a pool of prizes. When the current Leagues period ends, the top players on the leaderboards win prizes.
The more Leagues medals you win from playing different game modes, the more opportunity you could have for winning a prize from the pool. Leagues is separated into Pro and Practice categories depending on whether you're playing using Z coins or your cash balance.
Who can use 21 Blitz?
As a game that uses real money, 21 Blitz is rated for individuals 17 and older on the App Store. However, Skillz requires players to be 18 or older to compete in its tournaments. Languages included in the App Store version of 21 Blitz are English, French, German, Italian, Japanese, Portuguese, Russian, Simplified Chinese, and Spanish.
Here is where you can find and download 21 Blitz:
App Store: Available on iOS devices, including iPhone, iPad, and iPod touch devices running iOS 9.0 or later.
Google Play: Available on Android devices running 6.0 and higher.
Galaxy Store: Available on certain Samsung devices.
Online gaming with real money isn't legal in all locations. Skillz cash tournaments aren't available in these states:
Arizona
Arkansas
Connecticut
Delaware
Louisiana
Montana
South Carolina
South Dakota
Tennessee
Because 21 Blitz is free, it could make sense to play if you like the game and want to pass the time. But given its features, it could prove a temptation to deposit your own money in an effort to win cash prizes. If you have or have had issues with addiction, it could make sense to avoid 21 Blitz and its potentially addictive features.
But if this isn't an issue for you and you enjoy playing a mix of Solitaire and 21, this could be a simple way to earn real money. Keep in mind that 21 Blitz is a skill-based game, so quick movements and plenty of practice could be useful.
How much can you earn with 21 Blitz?
As a competitive gaming app, 21 Blitz rewards the best players with the most prizes. This could include winning Z coins or actual cash depending on the game mode. However, it's important to remember there's no guarantee that you'll win anything. Apart from earning rewards by winning games, you could also earn certain rewards by referring more players or using a promo code.
If you want to earn money with 21 Blitz but don't want to deposit any of your own money, it's possible to play enough games with Z coins to eventually make it to the cash games. You would have to earn tickets by winning practice games until you could afford to trade your tickets for bonus cash in the Skillz Rewards store. It currently takes 20,000 tickets to get $1 of bonus cash, which is enough cash to participate in the lowest-priced cash match.
Because you can only earn one ticket for winning a practice match and the time limit for each game is three minutes, it would take at least 20,000 games, or 60,000 minutes (1,000 hours) to earn enough tickets for a small amount of bonus cash. That's a long time, and maybe not worth it for some players.
The alternative is to deposit some of your own money and immediately gain access to the cash games. You typically need about 60 cents for the least expensive cash mode, which offers a $1 prize. But you can also go ‌up to $425 cash prize games with $260 entry requirements in the head-to-head mode. Or you can participate in other cash modes with varying prize pools and entry requirements.
You can withdraw from your cash balance (not including bonus cash, but including deposits and earned cash) ‌by selecting the "Withdraw" option from the in-game menu. You should see this option after you've registered your account. For any money you've deposited into your account, a withdrawal will return your money using your original payment method, including a credit card or PayPal. If you withdraw funds beyond what you originally deposited, U.S. players will receive a mailed check, whereas players in other locations will receive a PayPal payment.
If 21 Blitz doesn't seem like the right side hustle for you, check out our list of the best side hustles.
Common questions about 21 Blitz
Can you win money with 21 Blitz?
Yes, you can win money with 21 Blitz by building your cash balance and then participating in cash game modes. You can build your cash balance by depositing your own money or by earning in-game bonus cash. Depositing your own money is likely the quickest way to participate in cash games, but it's possible to play the app for free and eventually earn enough rewards to get some bonus cash.
Does Android have 21 Blitz?
Depending on your type of Android device, you can download 21 Blitz using Google Play or the Galaxy Store. For iPhones and other applicable iOS devices, 21 Blitz is available on the App Store.
How do you play 21 Blitz?
21 Blitz combines elements of the Solitaire and blackjack, or 21, card games. You want to get rid of your deck of cards as quickly as possible by forming different piles, but you can only clear a pile if you reach 21 or use a wild card (a blackjack). As you clear piles, you earn points. You can earn more points for clearing bigger piles and clearing your deck before the time runs out. You're typically matched up against other players and the highest score wins.
How to get started with 21 Blitz
To get started with 21 Blitz, follow these steps:
1. Download 21 Blitz from the App Store, Google Play, or Galaxy Store.
2. Open the app and select "Play Now."
3. Choose an avatar and enter a username.
4. Play a few practice games to get through the tutorial.
5. Once you're able to, select "Account" from the dropdown menu and then choose "Save Account" to create your account.
6. Enter your date of birth and other required information to register your account.
7. Select a game mode to start playing the game.
Other apps to consider
If 21 Blitz isn't the right fit for you, consider other checking out other games that pay real money to make some spare cash in your free time.
For another type of Solitaire game, check out Solitaire Cash. This app offers opportunities to win real money by playing Solitaire online against other players. If you enjoy different types of Solitaire game types, including Spider and FreeCell, you'll likely catch onto this game quickly. Read our Solitaire Cash review to learn more.
If you're more into bingo, consider Blackout Bingo. This app takes the classic bingo game you know and love and puts a modern twist on it, allowing you to test your bingo skills against other online players straight from your compatible device. If you're skilled at bingo, you could have more opportunities to win real money with this game. Check out our Blackout Bingo review for more details.
21 Blitz Benefits
Earn real cash by playing games on your phone
An exciting hybrid of blackjack and solitaire gameplay
Platform has paid out millions of dollars
Add to your home screen and play when you're bored!