Mobile game apps have quickly become a popular way for people to earn money while playing a game in their spare time. Because these games are typically available on your iPhone or other smart devices, it's easy to sit wherever you are and compete with other players for real money. But how does it work and how much money can you earn?
In this Pool Payday game review, we discuss the ins and outs of this virtual pool app and the ways you can win money for playing.
In this Pool Payday review
What is Pool Payday?
Pool Payday: 8 Ball Billiards is an app available on the App Store and Galaxy Store that transforms your in-person pool hall experience into a virtual, online version. It was created by Hidden Pixel Games, LLC, a company co-founded by Mike Marr and Brian Goble. Hidden Pixel was launched in 2017 and Pool Payday was released soon after.
Pool Payday runs on the Skillz games platform, a popular mobile games platform that connects online players through social competition. Skillz hosts billions of online tournaments for millions of players worldwide and offers millions in prizes each month. Other popular games that use Skillz include Dominoes Gold, Blackout Bingo, and other fun games.
Pool Payday has more than 70,000 ratings and reviews on the App Store and an overall rating of 4.6 out of 5. It ranks among the best pool games available and is one of the top 25 Casino apps in the App Store. The app is also available in the Galaxy Store with over 1,200 reviews and an overall rating of 4.5 out of 5 stars. Reviews describe Pool Payday as a "great app" and "great game."
Other games you might like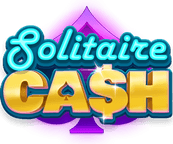 Earn Up to $200 Every Time You Win This Viral iPhone Game
Learn More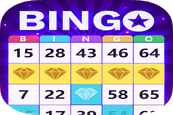 Earn Extra Pocket Money from Your Phone with This Game
Learn More
How does Pool Payday work?
Once you've created a Pool Payday account, you can play games using Z coins (the in-game currency) or your cash balance. You automatically start with a certain number of Z coins and you can earn more by winning games, earning trophies, and claiming daily rewards. If you earn enough and keep winning, you can potentially unlock unlimited play.
The typical way to win a game in Pool Payday is to score higher than your opponent. The scoring is based on the game mode you're playing, but it generally follows the normal rules of pool, such as hitting the correct balls into the pockets.
You can also earn bonus points by using some of the game's key features, such as trick shots and putting a ball into a specific pocket. If you fail to pocket a ball or scratch (pocket the cue ball), you lose one of your three starting cue balls. Once you run out of cue balls, pocket all the balls, or the time runs out, the game ends.
Playing games with Z coins won't directly earn you real money, but can win you tickets which you can trade for prizes through the Skillz Rewards store. Prizes include bonus cash, gift cards, electronics, and apparel. Trading your tickets for bonus cash puts money in your cash balance. If your balance is high enough, you can participate in cash games to win real money.
Here are a few of the different ‌game modes available in Pool Payday:
Practice: Play a match against one other player with a similar skill level. This mode has a Z coin entry requirement. Prizes include Z coins, tickets, and league medals.
Head-to-head: Play a match against one other player with a similar skill level. This mode has a cash entry requirement. Prizes include cash, tickets, and league medals.
Brackets: Play against multiple players. This mode has a cash entry requirement. Prizes include cash, tickets, and league medals.
Events: Participate in a large, multiplayer event and see who can get the highest scores. This mode has a cash entry requirement. Events are typically timed and you may be able to enter more than once to try for a higher score. Each event has a total prize pool — often of cash and tickets — divided between the top-scoring participants.
Real-time matches: Play against one other player in a live, turn-based match. You select the stakes and the type of pool you want to play. Choose between 8-ball pool or trick shot pool and select Z coin or cash entry requirements.
Once you've played enough games, you'll be entered into Leagues, which is a timed prize pool. Here you can earn League medals by winning games. The more medals you win, the higher your standing in the Leagues rankings and your potential payout when the timer runs out.
There's no entry requirement for Leagues other than playing enough games. However, if you don't earn many medals, you likely won't get any payout. Leagues is separated into Practice and Pro categories depending on whether you're playing games using Z coins or cash.
Who can use Pool Payday?
Because it's a game that allows users to deposit real money, Pool Payday is rated for individuals 17 or older by the App Store. However, Skillz requires players to be 18 or older to compete. The app is available on iOS devices, including iPhone, iPad, and iPod touch devices running iOS 11.0 or later. Users with certain Android devices can also download the game through the Galaxy Store.
Competing in online cash tournaments isn't legal everywhere. Skillz cash tournaments aren't available in these states:
Arizona
Arkansas
Connecticut
Delaware
Louisiana
Montana
South Carolina
South Dakota
Tennessee
Pool Payday is free to play, but it has options for using real money if you want to quickly participate in cash games and try to win actual cash. If you have or have had issues with addiction, you may wish to avoid this game, as it could be very addictive.
However, if you enjoy playing pool and have time to spare, Pool Payday could be a fun way to win real money. Keep in mind that even though it's a virtual pool game, actual pool skills and knowledge might come in handy.
How much can you earn with Pool Payday?
Similar to other game apps, Pool Payday rewards you if you're able to win your matches against other players, refer other players, or use a promo code. There's no guarantee you'll win if you dedicate enough time to playing, however. As with any form of gaming with real money, there's always a risk you might actually lose any money you put up.
If you only play the free game mode using Z coins rather than cash, you won't risk losing any money. However, it will take longer to earn enough tickets you can trade for bonus cash that will allow you to participate in cash games.
For example, you might earn two tickets from winning a Z coin game, and it takes three minutes to play a normal game. You will then need 20,000 tickets to trade for $1 of bonus cash. That's 10,000 games you'd have to win to earn enough tickets for that trade and around 30,000 minutes (500 hours) of play time.
Alternatively, you could deposit some of your own money and immediately start playing in cash games. It typically requires about 60 cents to play in the least expensive cash mode, and the winning prize is typically $1. You could try more expensive game modes — such as paying $3 for the possibility of winning $8 — or entering an event for $1 where the prize pool might be $700 or more and the player with the highest score could win more than $150.
Real-time matches also give you the opportunity to select between different entry requirements and prize pool amounts. If you earn enough Leagues medals by winning games, you could also win a bonus payout.
To withdraw your cash balance, simply select the "Withdraw" option from the in-game menu. This option only shows up once you've registered your account as a new player. If you've deposited any money into your account, withdrawing money will automatically revert to the payment method you used for your deposit, including a credit card or PayPal. After that amount, U.S. players will be issued a paper check, whereas players in other locations will receive payment by PayPal.
If Pool Payday doesn't seem like it would be the right fit for you, check out other money-making options on our list of the best side hustles.
Common questions about Pool Payday
Is Pool Payday legit?
Pool Payday is a legit gaming app with more than 70,000 ratings on the App Store and an overall rating of 4.6 out of 5. It's free to play and offers users opportunities to compete for and win real money. It also has over 1,000 ratings on the Galaxy Store, with an overall rating of 4.5 out of 5 stars.
Is Pool Payday real money?
Pool Payday offers ways to compete for and earn real money by playing virtual pool against other online players. It's free to play, but it could take some time to play in cash games if you don't deposit any of your own money. If you don't want to deposit any real money, you can only earn in-game currency by playing non-cash games and trading that currency for bonus cash. You could then use that bonus cash to play in cash games to win real money.
How do you cash out on Pool Payday?
Once you've created a Pool Payday account, you'll see a "Withdraw" option in the game menu. You can then choose how much money you want to withdraw from your available cash balance. Withdrawals up to the amount you deposited will be sent back by the payment method you originally used, including PayPal or a credit card. Any withdrawn amount over your original deposit amount will be sent to any U.S. player in the form of a paper check.
How to get started with Pool Payday
1. Download Pool Payday from the App Store or Galaxy Store

2. Open the app and select "Play"
3. Choose an avatar and enter a username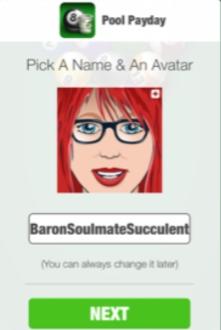 4. Play a few practice games in the tutorial
5. Once you're able to navigate the menu, select "Account" and then "Save Account" to create your account
6. Enter your date of birth and other information to register your account
7. Select a game mode to start playing the game
Other apps to consider
Pool Payday might not be the right fit for you, but there are other gaming apps to choose from if you want to learn how to make money in your spare time.
For a different type of game, consider Bingo Clash. This app takes the popular bingo game and makes a virtual version of it, allowing you to compete against other online players nationwide for real money. Check out our Bingo Clash review to learn more.
For another bingo app, try Blackout Bingo. This game also allows you to play bingo online for free and compete for real money. The faster and more accurate you are, the more likely you are to win. Read our Blackout Bingo review for more details.
If you prefer card games, consider Solitaire Cash. This game includes elements from classic game types that Solitaire enthusiasts are sure to be familiar with. It's also one of the top Card apps in the App Store and offers opportunities to win real money. Learn more in our Solitaire Cash review.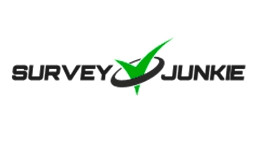 SurveyJunkie Benefits
Over $55,000 paid to members daily
Earn up to $130 a month taking 4 or more surveys daily
$76 million paid out to date
20M+ lifetime members and BBB accreditation