Mobile gaming apps provide a fun and easy way to pass the time. But did you know that there are some legit money-making game apps?
Cube Cube is a puzzle game that uses familiar Tetris-like blocks to clear rows and columns. You compete against other players in real time to see who can earn the most points and potentially win valuable prizes, including actual cash.
Learn how Cube Cube works and decide whether it might be worth playing in your free time.
What is Cube Cube?
Cube Cube is a mobile game app available for Android and iOS devices in the App Store, Google Play, and Galaxy Store. Note that the Google Play version might not include the same multiplayer elements as the App Store version.
The game was created by Tether Studios, LLC, a game development company based in Oakland, California, and Henderson, Nevada. The company was founded by Aletheia O'Neil and Tim O'Neil in 2014. Other popular games from Tether Studios include Solitaire Cube, 21 Blitz, and Bubble Cube 2.
Cube Cube offers cash tournaments in select locations using the Skillz esports platform. Skillz is a competitive gaming platform that partners with different companies to allow worldwide players the opportunity to compete for millions of actual prizes, which could include cash. 
Cube Cube is a game that's labeled as "Kinda like Tetris with no gravity." It's described as a simple puzzle game that's easy to understand but could require deep strategy to win. The App Store version of Cube Cube has more than 12,000 ratings and reviews with an overall rating of 4.6 out of 5.
How does Cube Cube work?
The purpose of Cube Cube is to compete against other players in timed games by placing Tetris-style blocks on a board to earn points. The player with the most points at the end of the match wins.
Each player receives the same three blocks at a time to place on their board. You score points when you fill rows or columns with blocks. This will also clear the row or column from the board. You receive three new blocks after placing the previous three.
The shapes of the blocks are randomized from a specific pool, but they're similar to what you might see in Tetris. Blocks come in all shapes and sizes, so it could make sense to leave room for larger blocks. Otherwise, you might not have enough space to place one if it shows up.
You score points whenever you place a block or clear a row or column. But the best way to score points is likely through combo or streak bonuses. Combos are achieved by clearing more than one row or column at a time. Streaks are achieved by clearing a row or column on consecutive turns.
A key feature of the game is how a match could end. You play until the time runs out (usually three minutes) or you run out of moves.
Here's how the scoring system works:
Receive 10 points per individual square of a block you place on the board. For example, a block with four squares would give you 40 points.
Receive 100 points for completing an individual row or column.
Receive up to 2,100 points or more for combo bonuses.
Receive up to 7,650 points or more for streak bonuses.
It's recommended to go after streak bonuses to score the most points possible. This is because combo bonuses might be harder to achieve because you could be waiting for a specific shape of block that never arrives.
Another tip is to build up a side of the board rather than placing blocks in random spots. This could help you leave space for larger blocks that are likely to appear at some point in the game. Knowing which shapes complement each other could also help in maximizing your space on the board.
If you play cash matches (more on this below), the Skillz platform typically lets you see a replay of every match. This could be especially useful if you lose a game and want to know how your opponent beat you. Because you both receive the same game board and blocks, you might be able to pick up some strategies to use for future games.
Who can use Cube Cube?
Since Cube Cube allows users to deposit and win real money, it is rated for individuals 17 and older on the App Store. However, the Skillz platform requires players to be 18 or older to play its games.
The Cube Cube app is available in the App Store for compatible iOS devices, including iPhones and iPads. App functionality includes the following languages: English, French, German, Italian, Japanese, Portuguese, Russian, Simplified Chinese, and Spanish.
Compatible devices with Android operating systems can also find Cube Cube in Google Play and the Galaxy Store, though the gameplay might vary from the App Store version.
Skillz cash prize tournaments aren't available in certain locations, including the following U.S. states:
Arizona
Arkansas
Connecticut
Delaware
Louisiana
Montana
South Carolina
South Dakota
Tennessee

If you have issues with the Skillz system or its cash tournaments, you can contact support@skillz.com.

Cube Cube could make sense if you enjoy puzzle games and are familiar with Tetris. But it could be a potentially addicting game where you could lose money, so it might not make sense if you've had or have issues with addiction.
How much can you earn with Cube Cube?
There's no guarantee of earning any money by playing Cube Cube, but there are opportunities to win cash prizes. Playing Cube Cube isn't likely to make you rich, but it could provide some extra income, similar to many of the best side hustles.
Cube Cube has both free and paid game modes. If you want to win cash prizes, it likely makes sense to play in the cash tournaments. This requires adding to your cash balance by depositing your own money or earning bonus cash through in-game activities, such as referring friends. But if you're only playing for fun, you can play practice games using Z coins, the in-game virtual currency.
Both free and paid game modes have entry requirements. Typically the higher the entry requirement, the larger the potential prizes. For example, a cash game could have an entry requirement of 60 cents and a prize of $1. Or it could go as high as an entry fee of $165 and a prize of $265.
Practice games follow the same trend, but have Z coins as the entry requirements and available prizes. Entry requirements could range from 1 to 300 Z coins, while prizes could range from 2 to 500 Z coins.
You can also earn tickets from playing games, which can be redeemed in the Skillz Rewards store. Possible prizes could include apparel, electronics, gift cards, stickers, jewelry, and even cars.
Here are the different game modes available in Cube Cube:
Practice: Play against another player using Z coins. Prizes include Z coins, tickets, and medals.
Head-to-head: Play against another player using your cash balance. Prizes include cash, tickets, and medals.
VS friends: Play against a user on your friends list using your cash balance. Prizes include cash and tickets.
Brackets: Play against three or more other players using your cash balance or Z coins. Prizes could include cash, Z coins, tickets, and medals.
Events: Play in a multiplayer tournament event that typically requires using your cash balance. The terms of each event could vary, but prizes often include cash and tickets.
After playing a certain number of games, you'll unlock Leagues. This is a free competition between all eligible players, separated into Pro and Practice categories depending on the types of game modes you play.
You can participate in Leagues by earning medals from playing games. The more medals you earn, the higher you can move up in the rankings. Pro players compete for a cash pool while Practice players compete for Z coins. Leaderboards are reset after a certain amount of time.
Common questions about Cube Cube
How do you make money with Cube Cube?
To make money with Cube Cube, you need to consistently win the majority of cash games against other players. This typically requires depositing money to be able to participate or by using bonus cash earned from in-game activities.
How do you play Cube Cube?
You play Cube Cube by downloading the app, creating an account, and following these tips:
Earn points by placing blocks to clear rows and columns
Receive combo bonuses for clearing multiple rows or columns at a time
Receive streak bonuses for clearing rows or columns in consecutive turns
Earn the most points possible before time runs out or you run out of moves
How do you play Cube Cube with friends?
Here's how to play Cube Cube with friends:
Download the app and launch the game
Open the in-game chat
Select the friends icon and choose "Add Friends"
Add your friends by searching for their username or by using your phone contacts
Play with friends in the "VS Friends" game mode
How to get started with Cube Cube
Follow these steps and screenshots to get started with Cube Cube:
1. Download Cube Cube from the App Store, Google Play, or Galaxy Store
2. Open the app and select "Play Now"
3. Select an avatar and username
4. Go through the tutorial and play practice games to learn how the game works
5. Continue the account creation process by selecting "Account" from the dropdown menu
6. Select "Save Account" and enter the required information to finish your account registration
7. Select a game mode to start playing
Other apps to consider
Consider these other gaming apps to learn how to make money in your spare time.
Solitaire Cash is one of the highest-rated card games on the App Store. It offers users the opportunity to play a game with classic Solitaire elements while competing against other players. The kicker? You could also win cash prizes.
Check out our Solitaire Cash review to learn more.
Blackout Bingo takes the classic bingo game and gives it a fun twist. Compete against other players in fast-paced matches that include exciting boosts. See who can score the most points and win big — potentially earning real money.
Read our Blackout Bingo review to see how this game works.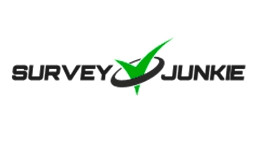 SurveyJunkie Benefits
Over $55,000 paid to members daily
Earn up to $130 a month taking 4 or more surveys daily
$76 million paid out to date
20M+ lifetime members and BBB accreditation