Those looking to save on groceries are likely no strangers to Aldi, but beginner and seasoned shoppers alike know that the store's stock is constantly rotating.
Not only that, the retailer brings in lots of seasonal products and deals, especially in anticipation of holidays like Mother's Day.
From flowers to chocolate, you can find these perfect Mother's Day gifts at Aldi for less.
Deals on delicious wines
If you're planning on celebrating Mother's Day with some wine to serve with dinner or give in a gift basket, Aldi has you covered.
The store offers a wide variety of delicious and affordable wines, including classic reds and whites, sweet roses, bubbly varieties, and sweet and fruity dessert drinks. 
The price will vary store by store, but expect to pay as little as $5 for some brands.
Crofton 4-Pack Wine Glasses
Don't forget to grab something to pour that wine into, either as a gift or for a Mother's Day celebration. One of Aldi's May finds is a set of four assorted wine glasses.
The set costs $5.99 and comes in either a lemon or fruit print, or an iridescent swatch. The set also includes four fruit-themed wine charms.
Moser Roth Dark Chocolate Collection
For those with chocolate-loving moms, make sure to stop by Aldi's candy aisle on your next trip.
Gourmet and rich dark chocolates can quickly add up in price, but not at the discount grocery store.
Moser Roth brand dark chocolate bars come in a variety of flavors and cocoa percentages, so you're sure to find something your mom will love.
Best of all, they'll only cost you around $2.19 per bar (though this may vary store by store).
Moser Roth Luxurious European Chocolate Truffles
If your mother prefers sweeter and more decadent chocolates, select Aldi stores also sell Moser Roth European chocolate truffles. This box of 16 costs around $5, depending on the store.
Present the chocolates and wine all together in a gift basket for a lovely Mother's Day surprise gift, or treat yourself to a gift for the holiday at a low cost.
Cozy up in pajama sets
Those unfamiliar with Aldi may not know that they don't just sell food and produce, but a variety of lifestyle merchandise, as well, including pajamas.
Look in the miscellaneous aisle at your local store for PJ sets, which can be as affordable as $8, though prices and stock will vary store by store.
Serra Ladies' Slipper with Headband Set
Alternatively, you could get a set of fuzzy house slippers and a spa-style headband for just $10 from the Serra Ladies brand.
This set comes in either cheetah print, pink, or gray, and it's a wonderful gift for mothers who love baths, self-care, and all things comfy and cozy.
Lacura Bath Bombs
Another way to pamper your mom this Mother's Day is to supply her with her own personal spa. Or, at least, the closest you can get with Aldi's bath bombs for around $5.
The set of 10 scented bath bombs comes in three scents: lavender and chamomile, gardenia, or cucumber and green tea.
Beautiful bouquets
Whether gifting your mom some flowers or setting a table for a larger celebration, you can rely on Aldi for affordable but beautiful bouquets.
This May, the store is selling three bouquets: a 10-stemmed tulip arrangement for $4.99, a special Mother's Day bouquet also for $4.99, and a premium Mother's Day spray for $7.99.
Orchids and lilies
Premium flowers like orchids and lilies can be very pricey, but not at Aldi. Treat your mom to these gorgeous flowers for a fraction of the cost.
The store is promoting potted calla lilies for only $5.49 in May, as well as five-inch potted orchids for $6.49, both coming in a variety of colors.
Low-cost houseplants
Perhaps your mom is more of a green thumb than a flower lover. In this case, Aldi has a couple of low-cost houseplant options in May.
The store will sell an array of assorted succulents this month for only $2.99 each, with a little heart charm on the pot.
Aldi is also offering kalanchoes potted in mugs with unique Mother's Day quotes on the front for $4.49.
Ambiano Iced Coffee Maker
If your mom is a coffee lover, treat her to an upgraded experience with an iced coffee maker. Aldi will have an iced coffee machine from Ambiano available at its stores this month for $24.99
The machine comes in black, teal, or pink color swatches. It has a 22-ounce tumbler the coffee will brew into, as well as a straw and lid to attach right on top.
Belavi Metal Garden Figurines
For moms who take a lot of pride in their gardens, Aldi has cute animal figurines to help spruce up her outdoor space.
The figurines cost $9.99 each, and there are several options, including a gnome, owl, hedgehog, and frog. They're also suitable for indoor use.
Belavi Solar Fire Bowl
Another great Mother's Day gift from Aldi is the Belavi Solar Fire Bowl for $16.99.
The small bowl has lotus-shaped cutouts and a simulated flame, which projects the shape as it glows.
The solar-powered bowl is small enough to fit on a tabletop and is a great addition to a seasonal outdoor picnic.
Huntington Home 3-Wick Candle
Candles are a great gift for anyone, especially for Mother's Day. Aldi has a rotating stock of affordable and well-scented candles, and a special holiday variety.
Aside from their special "Happy Mother's Day" scent, there are three more seasonal flavors: magnolia and agave, ginger peach tea, and coastal paradise.
The Huntington Home 3-Wick Candle costs $4.49.
Delicious dinners on a budget
If you want to prepare your mom a decadent and special dinner for Mother's Day, there's no need to break the bank by buying groceries.
Aldi's two best May deals are a grass-fed, top sirloin steak for just $6.99 a pound, and lamb shoulder chops, also $6.99 per pound.
Bottom line
Mother's Day deserves to be celebrated to its fullest, whether that's with a few gifts or a delicious dinner. But you should be able to keep more money in your wallet while doing it.
Take a trip to your local Aldi to find some major deals for the holiday, as well as other groceries and household items. And don't forget to check your local advertisements to find the best deals.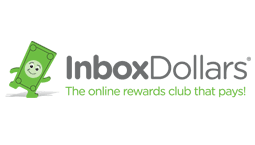 Inbox Dollars Benefits
Get a $5 bonus when you register with your email
You could earn money by taking surveys or making online searches
Over $80 million paid to members so far - how much can you earn?