Managing your finances wisely involves more than just stashing your money under the mattress or in a single savings account.
Having multiple savings accounts can be a powerful tool to achieve your financial goals and build wealth.
We'll explore the advantages of having multiple savings accounts and how this strategy can benefit your financial future.
Resolve $10,000 or more of your debt
Credit card debt is suffocating. It constantly weighs on your mind and controls every choice you make. You can end up emotionally and even physically drained from it. And even though you make regular payments, it feels like you can never make any progress because of the interest.
National Debt Relief could help you resolve your credit card debt with an affordable plan that works for you. Just tell them your situation, then find out your debt relief options.
How to get National Debt Relief to help you resolve your debt: Sign up for a free debt assessment here. (Do not skip this step!) By signing up for a free assessment, National Debt Relief can assist you in settling your debt, but only if you schedule the assessment.
SPONSORED
Capitalize on interest rates
By spreading your funds across accounts in different banks or credit unions, you can take advantage of the most competitive rates available.
This diversification can significantly increase the interest you earn, helping your money grow faster.
Whether it's a high-yield savings account for your emergency fund or a specialized account for a specific goal, optimizing interest rates ensures your savings work harder for you.
Financial organization
Maintaining multiple savings accounts is a savvy strategy for achieving financial organization. Each account can be earmarked for a distinct purpose, such as emergencies, vacations, or major purchases.
This systematic approach simplifies tracking your progress toward specific goals. With separate accounts, you're less likely to dip into funds designated for one purpose when faced with expenses from another category.
As a result, you'll be better prepared to reach your financial milestones and secure your financial future.
Enhanced goal tracking
Multiple savings accounts offer an intuitive method for tracking and achieving financial goals.
By assigning each account a specific purpose, such as an emergency fund, vacation fund, or down payment fund, you gain a clear view of your progress toward these objectives.
It's easier to visualize your financial aspirations when your funds are separated into distinct categories, providing a tangible sense of accomplishment as you watch each account grow.
Don't let home repairs drain your bank account
Did you know if your air conditioner stops working, your homeowner's insurance won't cover it? Same with plumbing, electrical issues, appliances, and more. Not being able to make repairs could leave you in a bad situation — but a home warranty could protect you against surprise expenses.
Whether you're a brand-new homeowner or you've owned your home for years, a plan from Choice Home Warranty could pick up the slack where homeowner's insurance falls short.
If a covered system in your home breaks down, you can call their hotline 24/7 for assistance to get it repaired. They have a network of over 15,000 technicians that can assist you, making sure any issue can be taken care of swiftly — without breaking the bank.
Not sure if it's for you? Rest easy: they were named one of the "Best Home Warranty Companies" by US News 360 Reviews and were awarded Best Company's 2020 Consumer's Choice Award. For a limited time, you can get your first month free when you sign up for a Single Payment home warranty plan.
Emergency fund protection
One of the most significant advantages of multiple savings accounts is the added protection they provide to your emergency fund.
By keeping your emergency fund separate from your day-to-day spending, you reduce the temptation to dip into it for non-urgent expenses.
This dedicated account ensures that your financial safety net remains intact when unexpected situations arise. Your emergency fund stays shielded whether it's a medical emergency, car repair, or sudden job loss.
Preventing overspending
Multiple savings accounts act as financial guardrails. When all your money sits in one account, it's easy to lose track of specific financial goals.
However, with separate accounts designated for different purposes, you're less likely to tap into funds earmarked for savings.
Whether you're saving for a vacation, a down payment on a house, or a new car, separate accounts clarify what's available for discretionary spending and what should remain untouched.
Enhanced savings for irregular expenses
By allocating funds specifically for infrequent but significant costs such as insurance premiums, taxes, or annual subscriptions, you won't be caught off guard when they arise.
This approach ensures that when these expenses are due, you have the money readily available, eliminating the need to dip into your regular budget or, worse, rely on credit.
It's a smart strategy for managing your finances efficiently.
Flexibility and customization
Multiple savings accounts provide unparalleled flexibility and customization. You can create accounts for specific goals, whether a vacation, a down payment on a house, or a new car.
This enables you to set different saving rates for each goal and prioritize them according to your financial objectives.
Moreover, you can easily adjust your contributions when circumstances change, demonstrating the adaptability that traditional single accounts often lack.
Improved budgeting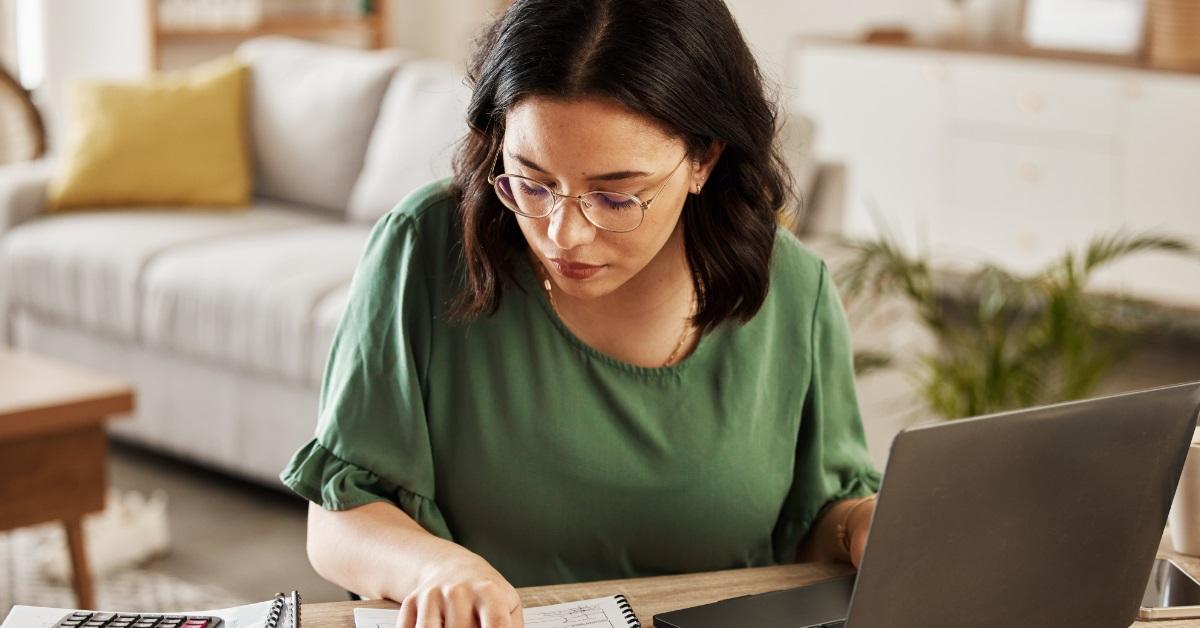 Separate savings accounts act as virtual envelopes for your money, making it easier to track your spending and allocate funds for different purposes.
With distinct accounts for various expenses like bills, entertainment, and groceries, you can visually organize your financial goals. This approach ensures that you don't inadvertently dip into funds meant for other essentials.
Plus, it simplifies budget adjustments as you can allocate more or less to specific accounts when needed.
Separated retirement savings
By keeping your retirement funds in a separate account, you reduce the temptation to dip into them for other expenses.
This separation helps you maintain the integrity of your long-term financial goals and ensure you're on track to meet your retirement objectives.
You'll have peace of mind knowing your retirement nest egg is protected and growing independently, shielded from impulsive spending or emergencies.
Investment allocation
With distinct accounts for various financial goals, you can tailor your investment strategy to each goal's timeline and risk tolerance.
For long-term goals, like retirement or buying a home, you might opt for higher-risk, higher-reward investments. In contrast, short-term goals, like a vacation fund, could benefit from more conservative choices.
This approach ensures that your investments align with your objectives, reducing the risk of losses impacting essential financial plans.
Teach financial responsibility
Each account represents a specific financial goal or purpose, fostering discipline in managing your money.
By allocating funds to different accounts, you develop a habit of budgeting and prioritizing expenses according to your objectives.
This structured approach ensures that you're consistently saving for your goals and cultivates a sense of financial awareness and control.
Tax planning
By separating funds for various financial purposes, you gain greater control over your taxable income.
For example, you can designate one account for tax-deductible expenses, another for long-term investments with favorable tax treatment, and another for emergency funds.
This allows you to optimize deductions, reduce tax liabilities, and enhance your overall financial efficiency. It also simplifies record-keeping, making tax preparation less daunting.
Investment diversification
Having multiple savings accounts isn't just about saving; it's also about smart investing.
For instance, one account might be earmarked for a low-risk, stable investment like bonds, while another could be for higher-risk, higher-reward options like stocks.
This diversification strategy helps spread risk, potentially improving returns while reducing the overall risk exposure of your investments.
Opportunity funds
Opportunity funds are dedicated accounts set up to seize financial opportunities as they arise.
Whether it's a limited-time investment opportunity, a chance to purchase a coveted item, or a sudden need for a large expense, having separate opportunity funds ensures you're ready to act without compromising your other financial goals.
These accounts provide the flexibility and liquidity required to capitalize on unexpected opportunities without derailing your carefully planned financial strategy.
Peace of mind
One often overlooked benefit of multiple savings accounts is the peace of mind they bring.
Knowing that your financial resources are meticulously organized and allocated for specific purposes can be incredibly reassuring.
It eliminates the stress of commingling funds and wondering whether you're prepared for emergencies, upcoming expenses, or long-term goals.
With distinct accounts for each financial objective, you gain a clear understanding of your financial landscape, which can help foster confidence and reduce financial stress.
Bottom line
While having multiple savings accounts may seem complex, it's a smart financial strategy that provides flexibility, organization, and peace of mind.
By allocating your money strategically, you can achieve your financial goals more efficiently and improve your financial fitness.
National Debt Relief Benefits
No upfront fees
One-on-one evaluation with a debt counseling expert
For people with $7,500 in unsecured debts and up