The best banks for car loans all have similar features — they charge low rates and fees, provide quick funding, and offer good customer service. Even so, each bank charges different rates and offers different loan options for people with different financial and credit profiles.
Capital One is our top pick for the best overall bank for car loans. If you're associated with the military, make sure to check out Navy Federal Credit Union. We've chosen several other great options as well — read on to learn more.
Key takeaways
Capital One, Navy Federal Credit Union, and PenFed Credit Union are all solid choices for most people looking for good customer service and potentially low rates.
You can still qualify for a good car loan even if you have challenges such as a bad credit history — you may just need to search a little bit harder.
Banks aren't the only place you can get car loans from — make sure to consider credit unions, finance companies, and lender marketplaces as well.
The 7 best banks for car loans
Best banks for car loans comparison
Best for
Terms
Minimum loan amount
Consumers Credit Union
Customer service availability
Up to 84 months
Not disclosed
Capital One
Good customer service
Not disclosed
$4,000
Bank of America
Branch access
48 to 72 months
$7,500 ($8,000 in Minnesota)
PenFed Credit Union
Online credit union
36 to 84 months

$15,000 for loans over 60 months
$20,000 for loans over 72 months in length

Navy Federal Credit Union
Military members and families
Up to 96 months

$30,000 for loans over 84 months in length
No minimum noted for shorter loan terms

myAutoloan
Multiple loan comparisons
24 to 84 months
$8,000
Carvana
Bad credit
36 to 72 months
Not disclosed
Consumers Credit Union
24/7 customer support
Membership open to anyone
Skip up to two loan payments per year
Credit unions like Consumers Credit Union (CCU) often offer cheaper annual percentage rates (APRs) for new car loans, although membership is often restricted. Not so with CCU — anyone can join as long as they donate $5 to CCU's charitable foundation and then deposit $5 (and maintain that minimum balance) in a savings account to establish their membership. CCU is accredited by the Better Business Bureau (BBB) and has an A+ rating.
CCU does have a nifty feature where borrowers can skip up to two payments per year if they qualify. Typically, lenders that allow you to skip payments tack those on to the end of your loan, so it's not a free pass. However, it doesn't provide much information about who qualifies for this feature and how.
Capital One
Rated #1 by J.D. Power
Low loan minimum amount
Largest auto loan lender in the U.S.
Not very transparent
Only offers loans for certain cars
Capital One is the all-around best bank for car loans because it underwrites more auto loans than any other lender in the U.S. today. All of that experience has also allowed it to hone its customer service skills too, and J.D. Power rated it as the best option for overall customer satisfaction for luxury vehicles and the third-best option for mass-market cars in 2022.
The downsides are clear, however. Capital One has its own platform ("Auto Loan Navigator") where you can search for cars eligible for financing with Capital One. If you find a car that's not listed on the platform, then you can't use a Capital One car loan to buy it. That automatically excludes all cars you might buy from a private party. You also aren't provided any financing details until you find and apply for a car you want, making it hard to compare your broader financing options.
Capital One isn't accredited by the BBB, but it does have an A+ rating from the organization.
Bank of America
Quick loan decisions
Many branch locations
Loans up to $1,000,000
Offers loans for private sales
Discounts for tiered rewards program
Doesn't offer pre-approval
High minimum loan amounts
Doesn't offer shorter-term auto loans
History of regulatory enforcement actions
Bank of America has a history of recent regulatory wrist slaps for its banking services, although that hasn't applied to its auto loan division. Bank of America also doesn't offer loan pre-approvals, so you'll need to fill out a full loan application in order to even check your rate.
However, those things aside, Bank of America may be a good choice if you prefer working in-person with a banker to line up your financing. The bank operates over 3,800 branches around the country. It's also flexible, offering loans for uber-expensive cars up to a million dollars, or private-party car loans.
It also offers a wide range of loans, including used and new vehicle loans, refinance loans, lease buyout loans, and private party loans. And it often offers same-day decisions, sometimes in just a minute or so.
If you already bank with Bank of America and qualify for one of its Preferred Rewards tiers, you may also qualify for a small rate discount.
PenFed Credit Union
Useful discount program
Membership open to anyone
Offers private-party car loans
Optional debt protection coverage
Loan check sent out by regular postal mail
PenFed is another easily accessible credit union that just about anyone from the general public can join with a simple $5 deposit into a savings account. PenFed also operates a member discount program with handy savings on things like auto insurance, car rentals, financial services, and more.
PenFed is in the minority of nationwide auto lenders who also offer loans for private-party purchases. We don't like how PenFed may be a bit slow in disbursing your funds if you're approved, however, sending them out by postal mail rather than a faster option like a wire transfer.
PenFed offers a debt protection plan for a reasonable fee so that your loan may be taken care of if you're no longer able to repay it, such as if you're laid off.
PenFed also offers a car-buying service powered by TrueCar that gives you a discount if you purchase a new or used vehicle through the service.
PenFed was given a high A+ rating by the BBB, even though it's not accredited.
Navy Federal Credit Union
Long pre-approval window
No down payment required
Allows private-party purchases
Two free Carfax reports with pre-approval
Rate discount for active-duty or retired military
Highest J.D. Power rating for customer satisfaction
Membership not open to general public
You must be a current or former military member, Department of Defense personnel, or the immediate family member of someone who is in those first two groups in order to join Navy Federal Credit Union. However, if you are eligible, it was given the highest possible ratings by J.D. Power for overall customer satisfaction in 2022.
Even just getting preapproved with Navy Federal has its advantages. Your pre-approval is good for a longer period than normal: 90 days instead of the typical 30 days, allowing you to take your time while shopping.
You'll also get two free Carfax reports, typically costing $40 each. You're allowed to use your loan to buy a car from a private seller instead of a dealership, and you may also qualify for additional rate discounts if you're currently on active duty or if you're retired from the military.
Visit Navy Federal Credit Union
myAutoloan
Fair credit OK
Quick funding once approved
Can be used for private sales
Compare up to four loan offers at once
Steep loan minimums
Not available in Alaska or Hawaii
$21,600 annual income requirement
It's one of the more obscure loan marketplaces, but myAutoloan does have its advantages. It's not actually a bank at all, but it does show you up to four competing offers from partner lenders, some of which are banks. Depending on the lender you select, you may even be able to buy a car from a private seller as well, and you could receive your funding online within 24 hours if you're approved.
The downside is that you'll need to meet certain income requirements in order to be eligible. The requirements aren't difficult to meet for many people, but depending on where you live and your employment situation, it may be tough. You'll also need to borrow a relatively large loan compared to many of the other best banks for car loans on this list.
There isn't much information from actual customers about how easy myAutloan is to work with. It does have a BBB rating of A+, however, and it is BBB accredited.
Carvana
Limited money-back guarantees
Easier-to-meet loan qualifications
Can complete entire car purchase online
Not available in Alaska or Hawaii
Can only finance Carvana used cars
Carvana made waves when it announced its car vending machines, a cool but totally unnecessary innovation that looks a bit too modernistic now, especially considering that the company's business reputation seems to be tanking. However, it's still a decent option if you'd rather do most — if not all — of your car buying online. Carvana only finances cars that it sells itself.
You may have an easier time qualifying for a loan with certain Carvana cars if you've had trouble elsewhere, given its minimum requirements of no active bankruptcies and a $4,000 annual income.
Carvana is not BBB accredited or rated.
How auto loans work
Unless you're able to scrape together enough money to pay for a car outright, you'll need to take out an auto loan if you want to buy it. An auto loan is a type of secured loan, meaning that it's backed by some sort of collateral that your lender can repossess if you default on your loan. In the case of a car loan, the dealer would repossess your car.
If you're approved for a loan, your lender will pay for the car and allow you to take possession of it as long as you make your monthly payments on time. With each monthly payment you make, a little bit goes toward interest (determined by the loan's interest rate and loan term) and the remainder goes toward the principal.
Auto loans are amortized, like mortgage loans, so you'll be paying more interest compared to the principal, or loan balance, at the beginning of the loan. As the loan nears its maturation date, a larger percentage of the monthly payment is applied to the principal. Once it's paid off entirely, you'll receive the title to your car and be done with the auto loan.
There are car loans for new and used cars as well as for refinancing vehicles.
Getting an auto loan from a bank vs. a dealership
There are two main routes you can take to get an auto loan. You can find your own auto loan by shopping around, which essentially involves checking your interest rate and loan options with as many banks, credit unions, and finance companies as you can.
Alternatively, if you're buying a vehicle from a car dealership, they'll be all too happy to help arrange an auto loan for you (for a potentially higher price, of course).
How rates are determined
Each lender has its own specific formula for determining what rates to charge. Some of the factors lenders look at include:
Income
Other debts, like credit card debt, personal loans, and mortgages
Credit score
Credit report
Type of vehicle
Loan term length
Down payment amount
Some lenders may have a pre-approval process, where you can find out what you qualify for with a soft credit check that doesn't affect your credit score. Other loan providers, like Bank of America, only do a hard credit check, so you only find out what you qualify for when you apply and get approved for a loan, and it may drop your credit score a few points.
When you're considering loan term length, it's a good idea to look at the interest rates for different terms, too. Longer terms typically have a higher interest rate but lower monthly payments, which means you end up paying more for the vehicle over the life of the loan. Shorter-term loans have the lowest rates.
Tip
If you're struggling to qualify for an auto loan, you could add a cosigner with good credit. Keep in mind that the cosigner is just as responsible for the loan as you are, however. If you don't want to add a cosigner, try different lenders and go through their prequalification process to find one that works.
Down payments
A down payment refers to cash that you put toward the car yourself. For example, if you contribute $10,000 of your own funds to buy a $20,000 car, you're making a 50% down payment.
Not all lenders require a down payment to get financing, but it's a good idea nonetheless because it means you won't need to borrow as much. That can also lead to more savings because you may be charged a lower interest rate.
How to choose the best banks for auto loans
To get a good idea of what makes a good bank for your auto financing, it's best to spend some time shopping around with different financial institutions. This can help you find competitive rates so you know what's actually a good deal and what's just marketing hype.
Here are some things you can use to compare car loan options at different banks:
Funding speed
Loan restrictions
Pre-approval offers
Loan qualifications
Special loan features
Autopay discounts
Interest rates and fees
Customer ratings and reviews
You should also make sure the bank offers the loan type you need (for example, a used car loan or an auto refinance loan) and that it doesn't have any prepayment penalties if you decide to pay off the loan early.
FAQ about banks for car loans
Is it better to get a car loan from a bank?
Not always. Banks tend to charge higher rates than credit unions in general, but a specific bank may be able to offer you better rates or other features that may be important to you depending on your personal situation.
Which bank is best for car financing?
Capital One is one of the best banks for car loans. It currently finances more cars than any other lender in the U.S. already, and it's been consistently rated as a top lender in terms of quality customer satisfaction by the independent review J.D. Power.
What car loan interest rate can I get with an 800 credit score?
Interest rates are always changing and also depend on other factors, such as your income and how much of a down payment you make. All things being equal, however, you'll typically qualify for the lowest interest rates with an excellent credit score like 800.
Best banks for car loans: bottom line
For most people, Capital One is one of the best banks for car loans, as long as you're not looking to buy from a private seller. If you are, another option such as Navy Federal Credit Union (if you're associated with the military) or PenFed Credit Union may be a better option. Carvana still reigns supreme for the best totally online experience.
However, these options are only suggestions. Your individual situation is different from anyone else's, so it's recommended to shop around with as many lenders as you can to find the best loan option and best auto loan rates for your own car purchase. Our list of the best banks could give you some ideas of where to start.
Methodology
The companies we chose for our best banks for car loans may be current or past FinanceBuzz partners. We did not review all companies in the market. When evaluating these companies, we considered factors such as loan amounts available, the application process, loan terms, and customer service and satisfaction.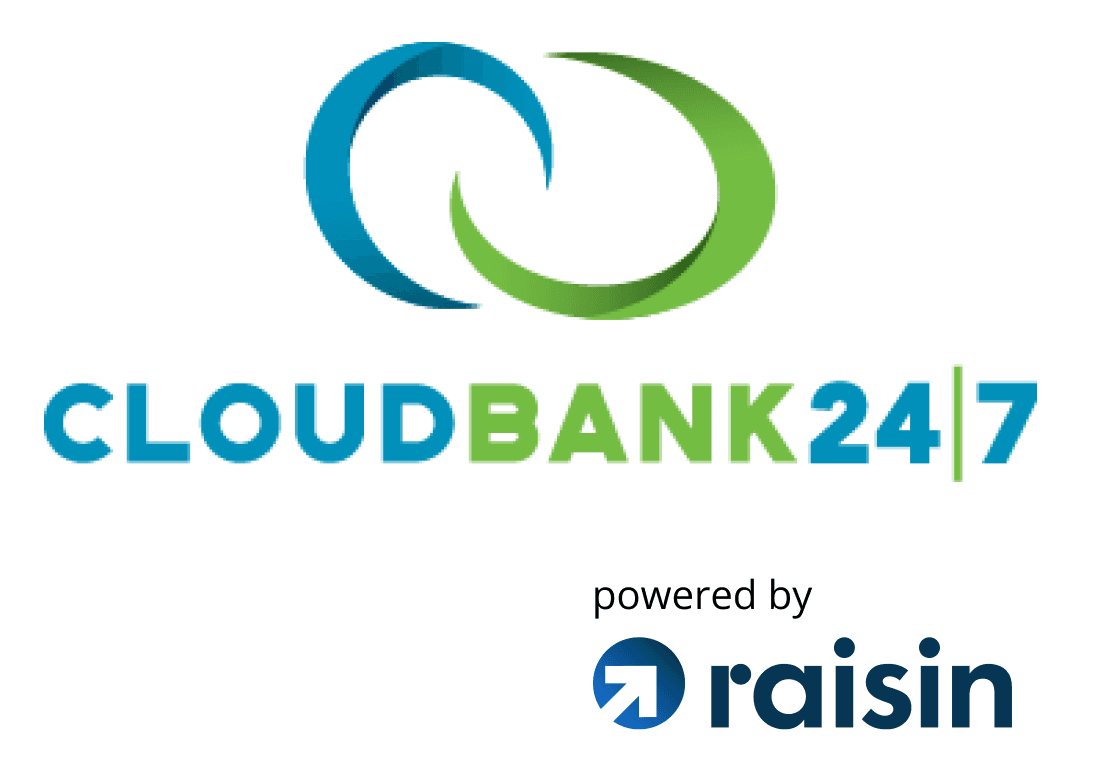 CloudBank 24/7 High Yield Savings Account Benefits
Incredible 5.26% APY1 to boost your savings
Interest is compounded daily and posted to your account monthly
Enjoy 24/7 online access to your account and funds
FDIC insured through Third Coast Bank SSB, no fees, $1 minimum deposit