With housing prices so high, some buyers might decide to buy a fixer-upper in order to get into the market.
Paying less for a fixer-upper compared to a new or updated home is an easy way to boost your bank account, but remember that you may have to dig into your savings to make changes yourself.
But if you're up for the challenge, here are some cities you should consider for a new-to-you home that may need some extra work, according to StorageCafe.
15. Indianapolis, Indiana
Indianapolis is a Midwest town with a strong connection to the automotive industry and the auto-racing industry specifically. The city is home to Indianapolis Motor Speedway, which hosts several racing events each year including the Indy 500. 
If you want to race the competition for a fixer-upper, be prepared to pay around $190,000 for a home in the area.
14. Atlanta, Georgia
Georgia has seen population growth in recent years, which is boosting interest in Atlanta as a place to live. The city is the corporate headquarters for companies like Coca-Cola and UPS. 
You may become familiar with the Home Depot, which is also based in Atlanta, if you buy a fixer-upper for an average of $249,450.
13. Kansas City, Missouri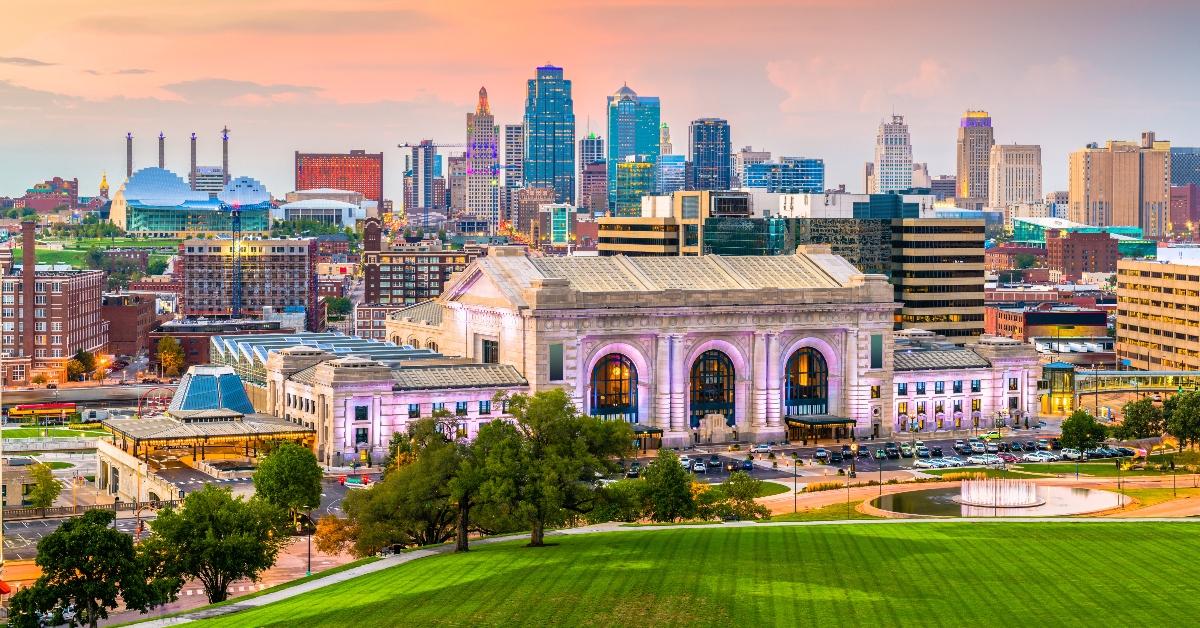 A fixer-upper in Kansas City's bigger half in Missouri may set you back around $155,000. That puts it second on the list based on affordability alone, which may be appealing if you're looking for a Midwest home at an affordable price. 
You also may not have to worry about making extra money for home improvements, because lower mortgage payments mean your savings may cover more of the expenses of a fixer-upper.
12. Oakland, California
The San Francisco Bay area has become prohibitively expensive in recent years, pricing out some homebuyers. In fact, nearby Oakland had a median home sale price of $905,000 in August, according to Redfin. 
That high cost of living may make a fixer-upper more appealing, coming in at an average of $564,499 for a buyer in the area.
11. Raleigh, North Carolina
Raleigh has seen a population boom in recent years due to more companies moving to the area and its reputation as an area of innovation. The Research Triangle is in the area, connecting the city to educational institutions like Duke University and the University of North Carolina. 
Because of that, it may be good for homebuyers to consider spending an average of $350,000 for a fixer-upper.
10. Fresno, California
California's high real estate costs have had an impact on buyers in Fresno, who faced a median home price of $365,000 in August. That's up 4.3% compared to a year earlier, according to Redfin. 
So, for some buyers, a fixer-upper may be a better option at $289,839 for a home that needs work.
9. Miami, Florida
Florida is a hot housing market in general, which is why it may be more affordable to get a fixer-upper than a turnkey-ready place. 
Miami's median home price was $510,000 in August, up 21.4% compared to a year earlier. Instead, you can pick up a fixer-upper for around $450,000. 
That price may still be too high for some buyers, and it's the second highest on this list behind Oakland. But it may be a good option if you want in on that housing market.
8. Louisville, Kentucky
The home of baseball's Louisville Slugger could be a swing and a miss for some house hunters looking for a move-in-ready home. Instead, it may be a good idea to check out a fixer-upper house, which will set you back an average of $170,000.
7. Dallas, Texas
Dallas is a hot housing market with a median sale price of around $405,000 in August, up 6.2% compared to a year earlier. And homes only remain on the market for around 22 days, making it tough to find the place you want. 
On the other hand, a fixer-upper could cost you $325,000 if you're willing to put in the extra work.
6. Jacksonville, Florida
Up the coast from Miami is Jacksonville, which has seen a population growth spurt in recent years with almost a million people now living in the area. 
But while the median home price in the city was $300,750 in August, a fixer-upper may set you back $199,900. That might leave you with some extra money to make home improvements.
5. Baltimore, Maryland
With its proximity to other cities in the Mid-Atlantic, Baltimore may be a good option. It's also an affordable place to pick up a fixer-upper with the average home going for around $107,500. That may leave you with the cash needed to rehab the home.
4. Memphis, Tennessee
Memphis is home to great music and Graceland. But while Elvis Presley's house may not be for sale, you can buy a fixer-upper in this Tennessee city for around $109,900. That's less than the median price of $189,500 you would have to pay to live in the city.
3. Detroit, Michigan
The Motor City has seen a resurgence in housing construction in recent years, which may make it a good up-and-coming area to invest in. A fixer-upper in the city could go for $59,900, making it the most affordable city in the top 15. 
But be aware that Detroit is bigger in square miles than San Francisco, Boston, and Manhattan combined. You may need to research many neighborhoods to find the best one for you to invest in a fixer-upper.
2. Philadelphia, Pennsylvania
The City of Brotherly Love may be an inviting place if you're looking for a fixer-upper. A home in need of work in Philadelphia could set you back around $145,000. 
Philly is considered one of the top 10 most walkable cities in the country, so you may want to factor in location when buying a fixer-upper.
1. Milwaukee, Wisconsin
A fixer-upper in Milwaukee will cost you around $79,900 compared to the $190,000 median home price for the area in August. The almost $110,000 difference would be a good amount of money to use for fixes such as remodeling or necessary repairs. 
Its location on Lake Michigan may make it an enticing option for buyers and might also be more affordable than the much larger city of Chicago, which is around 90 miles south.
Bottom line
Make sure you shop for the best mortgage brokers to get a loan you can afford, especially when you may need money to fix up that home. 
And remember that fixing a home may be a challenge, so consider all your options before you decide to sign the closing documents.

Compare Quotes Benefits
Get quotes in 60 seconds
Compare rates from top insurers
Coverage you need at an affordable price
It's free and fast to compare quotes