As a high school or college student, it doesn't seem like there's a lot of time to make extra money. The good news is there are some side hustles that seem made for Gen Z (or even some Millennials). For Zoomers looking for a little extra cash, the rise of online jobs and the pandemic-induced gig economy can provide a way to make money on your own schedule.
Let's take a look at some of the best side hustles for Gen Z.
Key takeaways
A flexible side hustle can provide a way to make money on your own schedule, which makes it easier to work around a school or other work schedule.
Some side hustles can take a little more work to set up than others, so consider the work involved before getting started.
Your skill set will be more relevant to some side hustles than others, so choose one that matches your existing strengths and talents.
You can combine different side hustles to get multiple streams of income.
Popular side hustles for Gen Z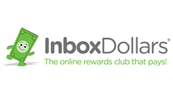 Earn Cash By Going Online
Learn More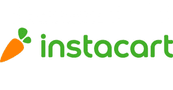 Learn More
The best side hustles for Gen Z
When you're looking for a side hustle and trying to figure out how to make money, especially when you're still in school, it makes sense to find a gig that's flexible. Some of the best side hustles for Gen Z include those that fall into the following categories:
Online jobs
Social media jobs
App-based jobs
Freelance jobs
Let's take a look at some of the potential side hustles that fall into these categories — and what you need to do to get started.
3 online jobs
For online side hustles for Gen Z, we looked at jobs that involve selling items online. It could be products you buy and resell, or it could be something you make.
1. Reseller (Amazon)
What it is:
If you're good at finding deals, you can resell items you originally bought for cheap. To make a profit, you'll need to charge more for the product than you paid. For someone who likes to browse the clearance aisles, or who has access to low-cost items in large quantities, reselling on Amazon could be a good fit.
How to get started:
Figure out what you want to sell and how you'll source your products. You also need to decide how you'll handle inventory storage and shipping to buyers. One solution is to use Fulfillment By Amazon (FBA), where you send your inventory to Amazon and its staff take care of the logistics. This way, there's less admin for you to wrangle as part of your side hustle, and you can get closer to making passive income.
2. Stock photographer
What it is:
Do you know how to take amazing pictures with a traditional camera, your phone, or even a drone? If so, you could make money by selling those photos online. Many companies use stock photographs in published articles or as thumbnails for videos. Each time someone downloads your picture for use, you get paid.
How to get started:
Look for a website that allows you to list your photos for purchase. Some common stock photography sites that allow you to sell your pictures include:
Shutterstock
Foap
SmugMug Pro
There's also a website called Wirestock that will help you sell your photos on some of the biggest websites out there without having to list them separately on each site. Wirestock includes sites like Getty Images and Adobe Stock in its listing.
Make sure you have high-quality, high-resolution photos, and that the pictures you take can be generic enough to be used for multiple purposes. You should also research licensing so you understand when and how you'll get paid.
3. Crafter (Etsy)
What it is:
If you have a crafty side, you might be able to start an online storefront, or sell what you make on Etsy. For example, items made through knitting, sewing, carpentry, metalworking, or even beadwork could make for unique gifts that others will pay for. You need the time and skills to create items to sell, though, so make sure this side hustle would be a good fit.
How to get started:
Etsy is one online place you can use to create a storefront and list for-sale items. You pay a listing fee and transaction fees, which can eat into your profits. But Etsy makes it simple to manage most aspects of showcasing your items on a popular website and collecting payment from customers.
Keep in mind that you need to be prepared to store the items you make, and to ship them when someone buys a product through your Etsy store.
3 Social media jobs
Social media jobs can make good side hustles for Gen Z because most Zoomers grew up with digital tech and social media influencers. With the right approach, it's possible to make money through social media.
1. TikToker
What it is:
Someone who creates videos for TikTok and who can potentially build a following. Once you have a following, you can potentially monetize it.
If you like making videos, you're creative, and you're good at making content that others want to watch, you might be able to eventually make money as a TikToker.
How to get started:
If you don't already have it, download the TikTok app and start making videos. Look at other creators for inspiration and develop your own style that makes people want to follow you and watch your content.
If you can get at least 100,000 views in a 30-day period, you're eligible to join the TikTok Creator Fund, which distributes a portion of revenues to creators. Another option is to monetize TikTok through affiliate links in your bio, or by partnering with brands.
2. YouTuber
What it is:
Create videos and publish them on YouTube. If you like making longer-form videos and you have a flair for making entertaining content that encourages people to follow you, then this might be a good side hustle.
How to get started:
Sign up for an account on YouTube's website and begin creating videos. In addition to creating longer videos, you can also create "Shorts," which are similar to TikTok videos. Once you reach 1,000 subscribers and get 4,000 watch hours in the past 12 months, or reach the 90-day threshold for Shorts, you can begin receiving money from a portion of YouTube ad revenue.
It's also possible to monetize your content by sending people to a Patreon, hosting affiliates, or getting video sponsors. However, you need to make sure you follow all of YouTube's policies for disclosing how you make money.
3. Podcaster
What it is:
Creating interesting audio content through a podcast can be a way to earn money as a side gig if you're successful. If you like putting together interesting episodes, and you can talk (or interview others) about entertaining topics, then you might be able to grow a following and monetize a podcast.
How to get started:
Make sure you have equipment that can help you with good sound, such as a mic and headset. You can buy these items on Amazon, and many models can plug into your computer. If you plan to edit the podcast yourself, look for good editing software and learn how to use it. You also need to have a podcast host or network.
Setting up your podcast distribution with a service like Libsyn can help you get distributed on Apple Podcasts. You can also distribute your podcast on Spotify. Keep in mind that most successful podcasters make money through ads and affiliate marketing, and you'll probably need to join a podcasting network in order to access those.
4 app-based jobs
If you can download an app to your phone, there's a good chance you can access some of the best side hustles for Gen Z where you could make up to $100 per day on weekends. These gig-work apps match you with people who need a particular service, so you can accept the work and get paid — all without needing to build a following or market yourself.
1. Rideshare driver (Uber, Lyft)
What it is:
You provide rides to people who need them using your own car. Two common apps to use are Uber and Lyft. After downloading one of the apps, you can set your availability based on your school schedule, your regular full-time job, or other parameters. When you're available and someone needs a ride, the app alerts you and you then pick them up.
How to get started:
Download the desired app and go through the sign-up process. You need to meet age requirements for your city, and to have been driving for a certain period of time. You also have to pass a background check before you can start driving. There might also be requirements for your car and auto insurance. Once you're approved, you can start accepting rides and earning money.
2. Food delivery (Instacart, Uber Eats, DoorDash)
What it is:
If you're not interested in driving people around, you might be able to get a side hustle bringing them food. It means less interaction with customers, and you might be able to use a bike or scooter instead of a car, depending on where you live.
How to get started:
Download the app you want to use. Three popular apps for food delivery include:
Instacart: This app mainly focuses on grocery shopping. You can choose between just shopping or shopping and delivering. Visit Instacart to get started.
Uber Eats: This app will have you pick up meals from restaurants and deliver them to customers' doors. Visit Uber Eats to get started.
Make sure you're prepared to meet the app company's requirements for handling food and interacting with people at the door.
3. Pet sitting (Rover)
What it is:
Take care of others' pets. This can be an ideal side hustle for Zoomers who enjoy animals, but might not have their own pets. It can also be a good gig for those who do have pets and don't mind having other animals to care for.
How to get started:
Sign up for an app like Rover and create a profile. Make sure you meet the requirements for different tasks. For example, you might be better suited to walk dogs or to pet-sit at the owner's house rather than host pets in your own home. Be clear about what you can do and how much you charge for your services.
4. Housesitting (TrustedHousesitters)
What it is:
When you housesit, you usually live in someone else's home for a short time and take care of things around the property. This might include taking care of plants or animals, as well as cleaning and making sure the home appears occupied to potentially prevent property crime.
In some cases, housesitting can just mean checking in on the property, bringing in the mail, and doing general upkeep tasks — even if you don't stay at the house overnight. This can be a good side hustle for Gen Zers who like to travel and want to reduce their lodging costs.
How to get started:
If you want to travel while housesitting (perhaps while you're on break from school), download an app like TrustedHousesitters. Fill out the required information and be ready to go through the verification process before you're ready to go live on the site. Once you're live, you can begin accepting housesitting gigs.
4 freelance jobs
1. Virtual assistant
What it is:
A virtual assistant does work for others, helping them with various tasks. Tasks might include scheduling, arranging travel, doing research, or managing email. If you're organized and can keep track of a lot of competing demands, then you might be a good fit as a virtual assistant.
How to get started:
You can sign up with websites that place virtual assistants with clients, like Wishup or Zirtual. You can also list your services on websites like Fiverr or Upwork. While it's not necessary to have a certification, there are some courses and virtual assistant job boards that offer access to training and certifications.
2. Freelance writer (Upwork)
What it is:
Freelance writers provide written content for clients. This can include a variety of content types, like blog posts, magazine articles, email newsletters, landing page copy, or white papers. If you like to write and you're a clear communicator, then this might be a good fit for you.
How to get started:
You can list your services on a website like Upwork or Fiverr, or look for jobs listed on various job boards, like ProBlogger. You can also sign up to receive information about available freelance jobs on LinkedIn. A good LinkedIn profile is one way to connect with potential clients for freelance writing.
3. Freelance graphic designer
What it is:
If you're good at creating images that illustrate different concepts, and you have a good eye for design, then you might be well suited to freelance as a graphic designer. Many companies and individuals need someone who can put together attractive images and design different marketing materials.
How to get started:
If you already have a design portfolio, consider getting a basic website where you can display your work. You can also sign up with a site like Fiverr or Upwork to connect with people looking for freelancers.
If you don't already know how to do graphic design, but you have a natural talent for the work, then try watching some YouTube videos or googling tutorials for graphic design software and tools.
4. Freelance photographer
What it is:
Take pictures of special events, like weddings, or photograph people for senior pictures or headshots. If you're good at using a digital camera and have some photo-editing skills, you might be successful at this gig.
How to get started:
Make sure you have good enough camera equipment to take high-quality images. A digital SLR (DSLR) camera can be best since it's possible to take high-quality photos, then upload to your computer for editing and distribution to a photo lab or to your client. A website like Thumbtack can help people in your local area find and hire you. You can also market your services through your own website or social media.
How to choose the best side hustle for Gen Z
When deciding on the best side hustle for you, it's important to think about what you're already good at or what might be relatively easy for you to learn.
You also need to decide how quickly you want to get paid. If you need money now, you're likely to do better with an app-based side hustle where you can sign up quickly and get to work. Those types of side hustles don't require you to try and build a following or wait until a product sells.
On the other hand, if you hope to turn your side hustle into a full-fledged business later on, then you can start with an online side hustle, social media gig, or freelance opportunity. It can take longer to get these businesses going and make a decent amount of money, but you could have higher earning potential later than you would with an app-based gig.
In the end, you need to consider your own abilities and what will work for your current situation. Then you can make a plan to use a side hustle to help you reach your career and income goals.
FAQ
How much of Gen Z has a side hustle?
Data insight company Kantar reports that 40% of Zoomers say they have a side hustle, which means you probably already have friends with side gigs.
How can you make money online?
There are many ways to make money online, including monetizing content, selling items, becoming a freelancer, or using an app to get paid for performing a service for someone who needs it. There are a variety of ways to use online side hustles as a way to help make ends meet.
What's the best side hustle for Gen Z?
The best side hustle for Gen Z is the one that works well for your schedule and your circumstances. It should provide you with the flexibility to work around a day job or school, and it should either fit your existing skill set or require something you can learn quickly and easily.
Best side hustles for Gen Z: bottom line
If you're looking to make extra income, then a side hustle could be a good option. You can do it in your spare time and potentially earn more money than you get with your current salary (if you already have a day job). Consider whether you need money immediately or whether you have the time and energy to build up a business. Once you decide what you want to do, you can check out our list of best side hustles.
Methodology
We chose the best side hustles for Gen Z based on the ability to work after typical school and work hours. We prioritized online jobs. We also valued the ability to create your own schedule. We did not include all possible side hustles for Gen Z.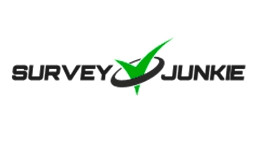 SurveyJunkie Benefits
Over $1 million paid out to Survey Junkie members monthly
Completing three surveys a day can earn you up to $40 a month
Trustpilot rating of 4.5/5 with over 30,000 reviews