Drones are tons of fun to operate, but they're definitely not just toys. Weather monitoring, telecommunications, and aerial imaging are just a few of the ways drones are used professionally. At the end of 2021, there were more than 526,000 recreational drones and about 334,000 commercial drones registered with the Federal Aviation Administration.
Owning a drone presents a number of business opportunities. As with the best side hustles, these opportunities allow you to be your own boss and make your own hours. If you're diligent, you might find that you're able to bring in extra income without much overhead or time commitment.
Here's what you need to know about how to make money with a drone.
Real estate photos and video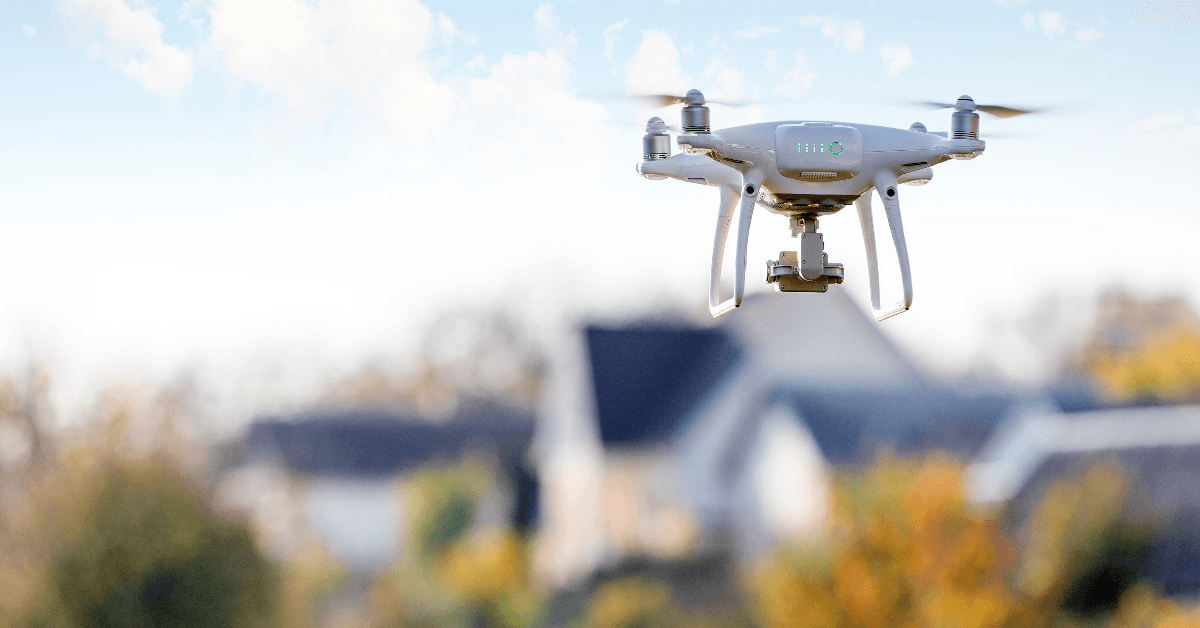 Standard photography is fairly limited when it comes to selling property. With a drone, you can get sweeping views of a commercial or residential building's exterior, highlight cathedral ceilings and expansive foyers, or shoot a smooth video flyover of the whole property. According to multiple listing service (MLS) real estate database statistics, listings with aerial photos typically sell 68% faster.
As a freelance drone operator, you can connect with real estate agents hoping to beef up their listings with beautiful imagery. In addition to your drone, you'll also need some basic know-how of photo and video editing software so you can edit your drone footage.
Hotel and resort ads
Standard photography doesn't always do justice to the location or the views at a hotel, resort, or casino. Marketing teams in the hospitality industry often look to aerial photography to showcase properties. Unless they have an in-house photographer, they need to outsource the photos to a drone operator like you.
As with real estate photography, you'll need photo and video editing software to compile your aerial footage. You should also create a portfolio website and manage social media accounts to get the word out.
Wedding photos and video
Drone photography is becoming more popular at weddings, with photographers reporting increasingly common requests for aerial video. A drone can emphasize the beauty of the location at destination weddings in one seamless shot in ways a videographer can't.
You can either network with clients directly or reach out to local wedding photography businesses and ask about partnering with them. To find newlyweds looking for aerial wedding photography, consider using a freelance platform like Thumbtack to get leads.
For more info, read our Thumbtack review.
Structural or building inspection
Drones provide a safer and more cost-effective way to inspect an asset and identify what repairs are needed. For example, a drone can more easily inspect the inside of a large chimney or reach the top of a cell phone tower than a human being.
Several industries require inspections and could benefit from the use of a drone. These can include construction sites, utility towers, and nuclear power plants.
To get started, consider reaching out to local home inspectors for opportunities in your area. Inspectors sometimes work with freelance drone pilots to perform overhead roof inspections. You can also get certified as a home inspector yourself and add drone inspection jobs as part of your services.
Selling stock photos or videos
Many of the photos you see on the internet are stock photos, including on this page. Companies often pay for access to stock photography to use in marketing, instructional, or other online or print materials.
To meet this need, there are a variety of websites that buy stock photos and videos from individual photographers. Most pay a commission to the photographer when the photo or video is sold. Rates typically differ for exclusive photos and non-exclusive photos, but this can make for a nice way to earn passive income.
Here are a few sites where you could sell your drone photos or video:
Drone deliveries
Many businesses need to quickly and efficiently deliver packages. Drones can deliver faster, cheaper, and with less pollution than commercial vehicles. Amazon has already rolled out the Prime Air system to deliver packages under 5 pounds to customers in just 30 minutes.
Although most companies use their own drones and hire pilots, there may be opportunities for freelance work with startups or nonprofits on websites like Upwork.
Filmmaking
If you have a story to tell, follow your heart and make art with your drone. It may not be an immediate path to extra cash, but if you create something special, you can enter it in a drone festival and potentially win big prizes.
For example, the Boston Drone Film Festival offers winners a backpack full of gear and a seven-day grand prize trip. If submitting to festivals doesn't pan out, you can also win cash prizes or ask for tips on AirVuz, which is essentially YouTube for drone artists.
Search and rescue training
If you want to get involved in search and rescue, understand that it won't be part of an official investigation. Instead, you'll pilot your drone after the investigation is complete.
For example, the company SWARM offers missing person and animal searches through a network of volunteer pilots. Most similar positions are unpaid, but nonprofit organizations need group training instructors to get volunteers up to speed.
To get started, research local search and rescue associations in your area. In addition to instructional skills, you may need specialized equipment, such as a thermal camera.
Precision agriculture
Precision agriculture is the process farmers used to monitor and react to changes in their crops. Drones are being used to assess areas of farmland to determine where to plant seeds, help farmers decide where to replant and prune, and where to apply fertilizer.
The efficiency that results doesn't just save money, it also saves the planet. The Intergovernmental Panel on Climate Change reports high confidence that sustainable land management can mitigate the effects of climate change on society and ecosystems. If you live near a rural area, offering your services to farmers could be a way to make a huge impact on the environment while bringing in some extra cash.
Aerial mapping
Drones can be used to survey large areas of land for construction and infrastructure planning purposes. You can build 3D maps, thermal maps, and more with the images taken during a drone survey.
A search for aerial surveying jobs in your area may reveal some opportunities. You may also want to add a listing for your services on a site like DronePilotsCentral or another similar platform.
Remember that aerial mapping is a technically difficult job, so you may also need to seek training. Many companies, such as Pilot Institute, offer online classes and training programs for drone pilots. You'll also need a special drone mapping software package for this work.
How much money can you make flying a drone?
Salary.com estimates that the median annual unmanned aerial vehicle (UAV) pilot salary is $81,201. You can also enter your own location and level of experience into their tool to see more detailed salary data.
Additionally, Thumbtack reports that the average aerial photographer earns an average of $250 to $350 per session. Sessions longer than 90 minutes can add about $50 to $70 per hour. Prices can also vary depending on the type of equipment you have and your training.
How much does it cost to start a drone business?
The total cost to break into the drone market can vary based on the type of equipment you need. For example, you might not need to purchase the very best drone just to get started. But here are some general price ranges for things you might need:
New drone: $500 to $20,000
Computer: $500 to $1,500 for a computer for editing your footage.
Software: $99 to $299 for drone mapping software or photo editing software.
Drone insurance: $500 to $750 per year.
Remote Pilot Certificate: The FAA requires this license to operate drones weighing under 55 pounds. The FAA Part 107 exam for the license will set you back $175.
Business license: A few dollars to several hundred dollars.
Marketing: $0 to $200 per week. Although networking and referrals are free, advertising costs money.
Other equipment: You may also need additional equipment (such as thermal cameras or 3D imaging software) for your drone, depending on your industry.
Managing your drone business expenses
A business credit card could help you manage the costs of starting your drone business. Here's a card we recommend:
Ink Business Unlimited® Credit Card
This card offers unlimited 1.5% cash back on every purchase, so you're rewarded for every purchase. Its $0 annual fee makes it an affordable option, and its welcome offer allows you to earn $900 bonus cash back after you spend $6,000 on purchases in the first 3 months from account opening.
Another unique feature of this card is that it has a 0% intro APR for 12 months on purchases (then 18.49% - 24.49% Variable). Businesses and side hustles can be expensive to get up and running, and the intro APR can help you get started on the right foot (and you could earn the welcome offer for an extra boost).
Apply now for the Ink Business Unlimited® Credit Card
Find out more in our full Ink Business Unlimited credit card review.
FAQs
How profitable is a drone business?
Most drone businesses can be set up for around $2,000 to $5,000, depending on the type of equipment and software you need. Most of that cost will go toward a drone itself, which you'll only need to pay for once. Even considering drone insurance and marketing, the startup cost for a drone business is relatively low. That means nearly all the profit you get from each drone gig goes straight into your pocket.
Can you make a living as a drone pilot?
There are some full-time jobs for drone pilots, but more typically you'll be hired as an independent contractor. It's possible to earn a high income as a professional drone pilot, but you'll usually need to cover your own health insurance and self-employment tax.
How do I find a drone job?
Think about the people or businesses that would be most likely to need your services. For example, you might network with realtors or home inspectors for aerial photography. If you don't mind having a boss, there are also drone service companies all over the country that may be willing to hire and train you. You can also check drone job boards like Zeitview (former DroneBase) JSfirm, and HireUAVPro for people looking to hire UAV pilots.
Bottom line
Be sure to do your research on drone pilots in your area and write up a business plan before you purchase a drone. As a smart entrepreneur, you want to make sure the market isn't saturated with drone photographers and you have a plan to get clients.
If you already have your own drone, or if you have experience with editing photos or videography or aerial mapping, then it might be a fitting side hustle. If drone flying and drone technology don't sound exciting to you, don't sweat it. There are plenty of other ways to make money and reach your financial goals.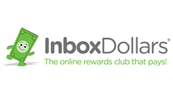 Earn Cash By Going Online
Learn More
Earn Great Pay Working From Home
Free 3-class intro teaches you how to launch a bookkeeping business
Access the training