Stay-at-home moms (SAHMs) do the important job of raising children, but at some point, you may want to look for ways to bring in additional income. Side hustles can be an excellent way to do this, as they allow you to work flexible hours and earn money while staying at home.
From online jobs like a virtual assistant or proofreader to creative jobs such as crafting and photography, SAHMs have many opportunities to choose from when looking for side hustles. Here are some of the best side hustles for stay-at-home moms.
Bookkeepers Benefits
Free 3-class intro teaches you how to launch a bookkeeping business
#1 most profitable business as described by Entrepreneur Magazine
Supplement your existing income or even replace your current job
You don't need to be a math savant or have an accounting degree
Key takeaways
Stay-at-home moms (SAHMs) could work remotely as virtual assistants, proofreaders, graphic designers, or bookkeepers.
Some jobs don't require strict qualifications or prior experience, such as pet sitting and taking surveys.
Creative jobs are also a good option, including a photographer and DIYer.
The 16 best side hustles for stay-at-home moms
Here are some of the best side hustle ideas for stay-at-home moms that you can do comfortably from home while still taking care of your children:
Best side hustles for stay-at-home moms comparison
Side hustle
Best for:
Income potential (average)
Bookkeeper
Moms who are good with numbers or have an accounting and bookkeeping background.
$21/hr
Virtual assistant
Moms with administrative, data entry, research, and email management skills.
$27/hr
Proofreader
Moms with good written language skills and a strong grasp of grammar.
$24/hr
Affiliate marketer
Moms with good digital marketing and promotional skills.
$34/hr
Surrogate
Moms with a history of a healthy pregnancy and uncomplicated childbirth.
$45,000/surrogacy

Note: Average base pay for first-time surrogates

Pet sitter
Moms who love pets and have a pet-friendly home (i.e. already have pets and/or kids who are gentle with animals).
$15/hr
Crafter
Moms who are creative with good crafting skills.
$19/hr
Graphic designer
Moms with a good eye for design and proficiency in design software..
$21/hr
Reseller
Moms who are good at selling products online and/or offline and have the budget for start-up costs.
$40/hr

Note: Depends on what product you're reselling

Tutor
Moms with an educational background or subject-specific knowledge.
$24/hr
Transcriptionist
Moms with good audio-to-text and video-to-text transcription skills.
$20/hr
Social media manager
Moms familiar with social media platforms.
$27/hr
Survey taker
Moms with minimal time to invest, who are willing to provide personal information.
Varies
Photographer
Moms who have an eye for composition and a creative streak.
$18/hr
Search engine evaluator
Moms who understand search engines and web search
$24/hr
Child care provider
Moms who love kids and are willing to babysit other children in their home.
$21/hr
1. Bookkeeper
Pros
Cons

High demand
Essential work means job stability
Variety of bookkeeping software available

May be time-consuming, depending on business size
Frequently changing regulations and compliance requirements
Tedious work
A bookkeeper keeps records of financial transactions for businesses. They're also responsible for running payroll, filing tax returns, managing accounts payable and receivable, and reconciling bank accounts.
Bookkeeping is essential for businesses of all sizes, so there is no shortage of demand, and the job is more stable. Being an online bookkeeper can also be less tedious with the variety of bookkeeping and payroll software available.
Among the main drawbacks of bookkeeping is the potential to work long hours. Bookkeeping can involve tight deadlines depending on the business size you serve. You must also be on top of regulations and other compliance requirements, which can change frequently. If you're interested in learning more about this side hustle, consider signing up for a 3-class intro from Bookkeepers.com.
Earn Great Pay Working From Home
Free 3-class intro teaches you how to launch a bookkeeping business
Access the training
2. Virtual assistant
Pros
Cons

Flexible hours
Variety of skills and services you can offer
Potential for high earnings

Hours can be long (depending on the job)
High competition in the industry
Some jobs pay low wages if you're inexperienced
A virtual assistant does a variety of online tasks, such as managing emails, setting up meetings, writing, editing, and research.
Virtual assistant jobs offer the flexibility of setting your own hours. You can also choose the tasks you want to take on and tailor your services to your clients' needs. Additionally, virtual assistant jobs can pay well for SAHMs with the right skills and experience.
However, the downside is that virtual assistant jobs can be very competitive and may require you to work long, full-time hours at times. If you're new, it can be difficult to break into the industry, and you may need to take on low-paying jobs to gain experience.
3. Proofreader
Pros
Cons

Flexible hours
Can be done from home
No strict qualifications
Variety of tasks available

Can be low-paying if you're new
Jobs can be tedious
Inconsistent workload
A proofreader checks written work for errors before publication. They look at spelling, grammar, punctuation, word usage, formatting, and content structure to ensure high-quality work.
Online proofreading jobs allow you to work at your own pace and schedule. Although there are no strict qualifications to be a proofreader, having a good eye for detail is helpful. ​​Additionally, there are a variety of tasks to choose from and different rates, so you can tailor your workload to fit your financial goals.
On the downside, proofreading jobs may be low-paying if you're new, and the tasks can be tedious if there are a lot of errors. Another con is that the work may not be consistent, so your income may be variable.
Tip
Being a freelance writer is another potential side hustle with the same pros and cons as being a proofreader. You could pitch stories, write marketing content, become a blogger, or find another path.
Earn Money Correcting Simple Grammar Mistakes
Discover how proofreading could be your ticket to work from anywhere.
Sign up for the free class
4. Affiliate marketer
Pros
Cons

Minimal capital required
Scalable business model
Flexible hours

Competitive market
Takes time for return on investment
Inconsistent earning potential
​​Another way to bring in extra cash is with affiliate marketing. An affiliate marketer promotes products and services online, and earns a commission from each sale or gets paid for leads. There are various ways to do affiliate marketing, including promoting via a YouTube channel, TikTok, blogs, or podcasts.
Affiliate marketing offers the potential for passive income, and you don't need much money to get started. You can choose what products or services to promote and can set your own hours. Additionally, you can start small and scale up as your skills improve.
The downside is, affiliate marketing is competitive, and you'll need to understand the basics of digital marketing. Also, building up your skills and establishing yourself in the industry may take time. The earning potential can also be inconsistent and dependent on the success of your campaigns.
5. Surrogate
Pros
Cons

Generous financial compensation
Being part of an important moment
Flexibility to care for your own family

Potential physical complications
Long-term commitment
Emotional stress from pregnancy
A surrogate is a person who carries and delivers a baby for another person or couple. Surrogates usually work with a surrogacy agency.
To become a surrogate, you typically have to meet the following qualifications. However, different surrogacy agencies may have different requirements, so don't rule yourself out if you don't meet these requirements exactly:
Residency: U.S. resident and valid citizenship
Age requirement: 21 to about 40 years old, but some agencies may have a wider age range
Previous pregnancy: At least one healthy and uncomplicated pregnancy carried to term and a maximum of two C-sections.
Number of current children: At least one child of your own that you're currently raising
BMI: Typically, in a healthy range (from 18.5 to 24.9), but some agencies may allow a higher BMI
Others: Within the 12 months prior to starting the process you must be off antidepressant and anti-anxiety medication and have no new tattoos or piercings.
The biggest benefit of being a surrogate is the financial compensation. Surrogates are provided base compensation through monthly installments. This excludes allowances for maternity clothes, meals, and other pregnancy-related costs. However, this amount can vary depending on your contract and the surrogate agency you work with.
As a surrogate, you could be part of a special moment in someone's life. Provided that you have a healthy pregnancy, you can still take care of your own family while helping another family and earning money in the process.
However, due to the nature of surrogacy, it is a long commitment from prenatal, labor and delivery, and postpartum. Carrying a baby can also be physically taxing, and pregnancy is not guaranteed to be complication-free. Surrogacy can also be emotionally challenging during and after the pregnancy.
6. Pet sitter
Pros
Cons

Flexible schedule
Good earning potential
Variety of tasks

Lack of job security
Potential damage to your home
Potential safety risks (unpredictable animal behavior)
If you and your family enjoy pets, pet sitting is another option for extra income. A pet sitter takes care of pets while their owners are away. They feed, play with, and walk the pet to ensure it is safe and happy. You can find pet-sitting gigs through websites like Rover and Wag.
Being a pet sitter offers flexibility as you can take on jobs that fit around existing commitments and family life and pet sit animals in your own home. Pet sitters are paid an hourly or daily rate, which can add up over time. The job of a pet sitter also varies depending on the animal and owner's requirements.
However, pet sitting is often a short-term gig, and there may be times when you have no work at all. Additionally, dealing with animals can be unpredictable, leading to unwelcome situations due to animal behavior. This may lead to safety risks for you or your family or damage to your personal property and home.
7. Crafter
Pros
Cons

Creative outlet
Potentially low start-up costs
Lucrative earning potential

Competitive market
Time-consuming
Unpredictable demand
A crafter makes things by hand. They use fabric, paper, wood, and other materials to create jewelry, clothes, decorations, and other handmade items. Crafters can then sell their products on websites like Etsy and Amazon Handmade. You could also set up your own website with a Shopify store or another online storefront.
If you're a creative person, crafting provides an opportunity to express yourself while earning extra money. The start-up costs of selling as a crafter could also be relatively low (depending on the craft), making it an affordable option for those on a tight budget.
However, the market can be saturated and highly competitive, and the demand for handcrafted products can be unpredictable, so it can take time to find a loyal customer base. Crafting is also a time-consuming process that requires patience and dedication to get the desired outcome.
Tip
Printables are also popular in Etsy shops. These could be planners, educational materials for children, habit trackers, and more.
8. Graphic designer
Pros
Cons

Creative outlet
Substantial earning potential
High demand

Competitive market
Steep learning curve
Long hours (for some projects)
A graphic designer creates visual concepts, usually for the marketing purposes of brands and business owners. As a graphic designer, you must know how to use design software like Adobe Photoshop or Canva to create logos, posters, and more.
Graphic design can be a rewarding job for creative people while also being able to earn. Designers are in high demand, and with the right skills and experience, it has the potential to be a lucrative side hustle.
However, if you're new to graphic design, there is often a steep learning curve in mastering the necessary software programs. The industry has a lot of competition, making it difficult to stand out from the crowd. Lastly, depending on the project, the work can involve long hours of work and tight deadlines, which can be stressful.
9. Reseller
Pros
Cons

Easy to start
You do not have to create a whole new product
Requires less money than starting a new business from scratch

Unpredictable market and demand
Risk of not being able to earn profits right away
Less control over the product quality
An online reseller purchases items from another business for a lower price, adds value to them in terms of marketing or packaging, and resells them at a higher price on an e-commerce platform like eBay or Amazon. Reselling offers the benefit of starting a small business with lower risks and lower investment, as you are reselling an established product rather than creating a whole new one.
However, depending on the demand for the product you're selling, the market and your profitability can be unpredictable. There's also the risk of not being able to break even your initial investment right away. Additionally, you have less control over the quality of the product, as you are purchasing it from a third party.
10. Tutor
Pros
Cons

Rewarding work
Variety of subjects to teach
Good earning potential with the right credentials

Dealing with difficult topics and challenging students
Time zone differences (especially when tutoring foreign students)
A tutor essentially acts as a private teacher, providing individualized instruction to students on specific subjects or topics. You can be an online academic tutor, foreign language tutor, or music tutor, to name a few options.
Teaching is a rewarding experience, and you can get that and more with online tutoring. Depending on your educational background and experience, you can specialize in any subject and work with various students. For example, if you have a good grasp of English grammar rules, you could be an English as a second language tutor. Additionally, tutors can charge higher rates for specialized subjects.
A downside is that, depending on the tutoring platform, you may be responsible for creating a daily lesson plan. Working with students can also be challenging and require plenty of patience, especially when teaching difficult topics. Lastly, you may have to teach students in different time zones, making scheduling more difficult, although you can typically make your own schedule.
11. Transcriptionist
Pros
Cons

No strict qualifications required
Variety of work available
Flexible schedule

Requires a high level of concentration and accuracy
Work can be time-consuming and tedious
Lower earning potential compared to other side hustles
Another popular work-from-home job is transcription. A transcriptionist listens to audio and/or video recordings and types out what they hear. This could be in the form of medical, legal, or business recordings. Some types of transcriptionist jobs can also involve subtitles, captioning, and other forms of text-based transcription.
Unlike other jobs, you don't need specific qualifications to become a transcriptionist. However, experience in the field will give you an edge. There are also many transcription jobs available, allowing you to choose roles that best suit your interests and skills.
As with other side hustles, you can set your own hours with transcription jobs. However, depending on the audio or video recording, transcription can be time-consuming and require a great deal of concentration. If you have small kids at home, it may be better to work during their downtime.
Additionally, transcription requires high accuracy, as even small mistakes can have serious consequences, especially when handling legal and medical recordings. Lastly, transcriptionist jobs often pay less than other side hustles, making it difficult to earn a competitive salary.
12. Social media manager
Pros
Cons

Fun and creative industry
Various social media management tools available
High earning potential

Constantly changing industry; may be hard to keep up
Various roles rolled into one
Time-consuming when handling multiple accounts
If you're perpetually online, a great side hustle could be social media management. A social media manager handles the scheduling and curating content that will be shared on a brand's social media profiles. They are also responsible for analyzing the performance of their posts and, in some cases, responding to customer inquiries via their social channels.
Social media management can be fun and creative, as you develop fresh content ideas for your brand. There is also a variety of social media management software available, so you can easily manage multiple accounts and tasks. The earning potential for social media managers can be quite lucrative.
However, social media algorithms and best practices change regularly, so you must stay on top of new trends to succeed. Due to the nature of the job, where you may wear many hats, from content curation to customer service, the work can get tedious. Managing multiple accounts and creating content can be time-consuming, especially when working with tight deadlines.
13. Survey taker
Pros
Cons

No strict qualifications
Easy job
Can be done with a mobile device

Inconsistent workload
Low-income potential
Must provide personal information
Survey takers are responsible for providing feedback and opinions on various topics. They provide consumer insights or take part in market research studies. InboxDollars and Survey Junkie are two such platforms that offer paid surveys.
Taking surveys is among the easiest jobs on this list. It does not require many qualifications, and you can use your mobile device to take surveys in your spare time (even if you have limited time).
However, the workload may be inconsistent, depending on which surveys you are qualified for based on your age, location, and other demographic information (which you have to be willing to provide). Additionally, survey takers often receive low pay, so this may not be an ideal job for those looking to make a lot of money.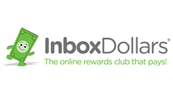 Earn Cash By Going Online
Learn More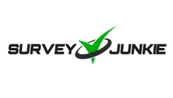 Earn Cash Taking Surveys
Join a community of 20M+ lifetime members who have been paid $76 million to date.
Sign up today
14. Photographer
Pros
Cons

Creative outlet
Variety of client types
High pay

Requires initial investment for equipment
Must market and promote your own business
Competitive
If you have photography skills, working as a home-based photographer may be an ideal job for you. You can work with small businesses to take product photos or shoot portraits in a home studio.
Being a photographer is a fun and creative job that allows you to work with various types of clients and capture different moments. Since you are your own boss, you also have the freedom and flexibility to set your own hours.
However, to be a successful home-based photographer, you'll need to be able to market and promote yourself, create a portfolio of work, establish pricing, and more. You will also need to invest in the proper equipment and a home studio (if desired), which can add up quickly.
Additionally, there is a lot of competition in the photography field, and there are more job opportunities for photographers who can work outside the home, such as wedding and event photographers.
15. Search engine evaluator
Pros
Cons

Short-term commitment
Does not require prior experience
Good for first-time remote workers

Pay range is lower than other side hustles
Unpredictable workload
Constantly changing industry
A search engine evaluator reviews search engine results to ensure they are relevant and accurate. They provide feedback to help improve the accuracy of search engines and help keep the internet safe. Appen is one of the most popular search engine evaluator companies.
Among the most prominent benefits of working as a search engine evaluator is the short-term commitment: you can work part-time or do one-time projects when it fits your schedule. You also don't need any prior experience, so this job is ideal for someone just starting to work from home.
However, you must pass specific qualification tests to be hired, and the pay is somewhat low compared to other jobs. Additionally, you must stay up-to-date on the latest trends and search engine algorithm changes, which can be frequent. The workload is also quite unpredictable, so it can be difficult to maintain a consistent income.
16. Child care provider
Pros
Cons

Ability to care for your children at the same time
Socialization for your children
Minimal changes to your schedule

Demanding job
Time-consuming
Must deal with different types of parental expectations
Providing child care can be a great job for stay-at-home moms. As a child care provider, you supervise children while their parents are away and help with other duties such as meal preparation, playtime activities, and homework help.
The benefit of providing child care is that you can work from home and still care for your own children. Additionally, it can be quite flexible, as you won't need to change your schedule since you're already caring for your own kids. Your children also have the opportunity to connect with and socialize with other kids.
However, providing child care requires patience, dedication, and responsibility. It also requires a lot of effort to find suitable families and maintain relationships with them. Additionally, parents may have different expectations from you or request extra duties that you may not typically do for your own children.
How to choose the best side hustle for a stay-at-home mom
The perfect side hustle for a stay-at-home mom depends on several factors:
Skills: Consider your skill set when looking for ways to make money. Some jobs, such as writing, require excellent language and communication skills. Other jobs, like crafting and design, require a good eye for aesthetics or creativity. If you don't have the skills for a side job you'd like, do you have the time and resources to develop them? Udemy, SkillShare, and other sites have classes that could teach you a range of skills.
Availability: Depending on your available time, certain side hustles may be more suitable than others. For example, if you only have a few hours a week to spare, ad-hoc jobs like photography or quick tasks like survey taking may be a better fit. Some side hustles may require more time and commitment on an ongoing basis, such as bookkeeping, tutoring, and virtual assistance.
Work terms: On a related note, consider whether you're looking for a part-time, flexible job or something more long-term and steady. Some jobs are hourly-based with specific hours, while others are project-based and allow you to decide when to start and finish.
Reliability: Research online to find out how reliable and consistent a particular side hustle is. If you need to earn a certain amount of money each week or month, inconsistent jobs may not be the best fit.
FAQ
How can a single mom make extra money on the side?
Single moms can earn money on the side by doing work in their homes. Good options include pet sitting in your home or providing childcare alongside your own kids. You could also become a reseller or work remotely as a social media manager, graphic designer, or affiliate marketer.
What can I do to make extra money as a stay-at-home mom?
Options for stay-at-home moms to make extra money include online jobs such as proofreading and transcription work or creative jobs such as crafting and photography. You can also look into jobs like child care, pet sitting, and affiliate marketing.
If you're able to spend some time away from home, you could also contract with companies like Uber for ride-sharing or DoorDash for food and grocery store deliveries.
How can I make money online without paying anything?
You can make money online without any upfront costs by taking surveys, proofreading, transcription, or being a virtual assistant. These jobs only require a computer and an internet connection, and no investment or specialized equipment is necessary to get started.
Best side hustles for stay-at-home moms: bottom line
There are many options for stay-at-home moms to earn money from home. If you're wondering how to make money with a side hustle, consider using your creativity to become a crafter or photographer, or your academic knowledge to be a tutor or bookkeeper.
Ultimately, the best side hustle for a stay-at-home mom will fit well with your availability, skills, and overall career goals. Get started with a side gig that pays well and allows you to spend time with your family and take care of yourself.
Methodology
The options we chose for our best side hustles for stay-at-home moms list may be current or past FinanceBuzz partners. We did not review all options. When evaluating these options, we considered factors such as earning potential and time commitment.
Note that we did not review all potential side hustles for stay-at-home moms. This list is not exhaustive, and each mother may have different preferences and circumstances. This list is meant to serve as a general guide and starting point for moms looking to explore side hustle opportunities.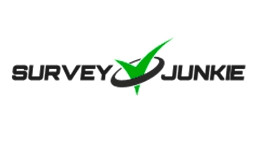 SurveyJunkie Benefits
Over $55,000 paid to members daily
Earn up to $130 a month taking 4 or more surveys daily
$76 million paid out to date
20M+ lifetime members and BBB accreditation