Note: This side hustle is not affiliated with or endorsed by Buc-ee's. We're just fans looking for another fan who can help us put a list together of their best snacks. Please do not contact Buc-ee's directly about this opportunity.

At FinanceBuzz, we love a good side hustle, and this one is sure to fill your cheeks (and belly).
We're looking for one hungry traveler to taste-test 25 popular foods from America's most beloved roadside stop: Buc-ee's.
From Beaver Nuggets to brisket sandwiches and jerky, our "Buc-ee's Bud-ee" will sample it all. And as a good road trip companion, we'll use our expert's official market research to steer FinanceBuzz readers in the right direction on their next journey.
If selected as our taste-tester, we'll pay you $1,000 for your efforts, plus $250 to cover the cost of snacks and merch.

Why we want to pay you to eat snacks
From buckets of bacon fat to homemade fudge, a Buc-ee's convenience store is a must-visit stop for anyone traveling in one of the seven states with a Buc-ee's location.
But most road trippers don't have the budget (or car space) to try every snack. At FinanceBuzz, we help people save and spend their money wisely, and we want to know which foods are worth the bread.
So what's bussin' at Buc-ee's? What's worth a pit-stop, and what should our readers turn down? We need your help to find out.
What you'll get
If selected, you'll get paid $1,000 to complete our taste test, plus $250 to cover the cost of food, gas, and some very-necessary Beaver-themed merchandise.
The assignment
To be eligible for this side hustle, you must live near (or be willing to travel to) a Buc-ee's location, and be willing to try almost any snack they offer. (But don't worry — we won't make you eat anything gross.) Here are just some of the items we'll have you sample:
Buc-ee's Beaver Nuggets
Sweet and savory kolaches
Hippo tacos
Barbecue sandwiches
Buc-ee's Lemon Crisps
Homemade fudge
Buc-ee's Gummi Bears
Banana pudding
Biscuits and gravy
We'll give you a shopping list (with some blank spaces for you to improvise), and count on you to document your experience through written product reviews and photographs. We'll use your notes as the basis for an upcoming FinanceBuzz story.
How to apply
So, are you feeling lucky?
If you're already hungry, fill out the form below and tell us why you're the perfect fit.
Applications are due by Sept. 11, 2023, at 11:59 p.m. Eastern. The chosen candidate will be selected by Sept. 18 and contacted via email. From there, the person will have two weeks to complete their taste test.
Applicants must be based in the United States and at least 18 years of age. Applicants must also live near (or be willing to travel to) a Buc-ee's location. We will update this page to announce our newest team member, as well as share the final results.
Other ways to make more money
Add to your income. There have never been more ways to make extra money to supplement your income. Find a way that works with your schedule.
Earn when it works with your schedule. There's plenty of ways to make $100 a day outside of a 9-5. Find something you enjoy doing and work toward becoming your own boss.
Start a side hustle. If you're looking for something beyond taste-testing, there are plenty of side hustle options available as weekend side jobs.
Earn money online by taking surveys
$55,000 might sound crazy … but with a company called Survey Junkie, it's possible to get your share of it every day by taking their simple surveys.
While it might sound strange, these "market research" surveys are a known way to make extra cash online. Of course, they won't make you rich … but if you have some extra free time, the money you earn could be enough to cover gas, groceries, coffee, and more!
Follow these simple steps to get your share of $55,000:
Take surveys.
Repeat daily and get paid!
Sign up here and share your opinion on these companies with simple surveys. Survey Junkie has paid out over $76 million to date.
P.S.: You can cash out with as little as $5 through PayPal or bank transfer, or transfer to gift cards from a number of stores.
Fund your next road trip with one of these popular side hustles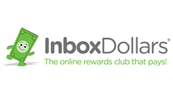 Earn Cash By Going Online
Learn More
Earn Great Pay Working From Home
Free 3-class intro teaches you how to launch a bookkeeping business
Access the training