Costco has plenty of savings on everyday food items, home goods, or special one-time purchases. It's also a great place to pick up frozen items for special dinners or afternoon barbecues in your backyard. If you're looking for ways to beat inflation, Costco can be a great choice.
But before you head out for your latest Costco run and a tasty trip to the Costco food court, here are some of the best frozen deals to add to your freezer.
Note: The discounts on these items have an end date and warehouses may run out before that date.
Chicken and apple sausage
Need something a little different to throw on the barbecue this summer? Try Aidells Smoked Chicken and Apple Sausages, which come in a pack of five to feed families or to add as an option for your next outdoor party.
They cost $13.69, which includes a $4.30 manufacturer's discount until July 24.
Plant-based burgers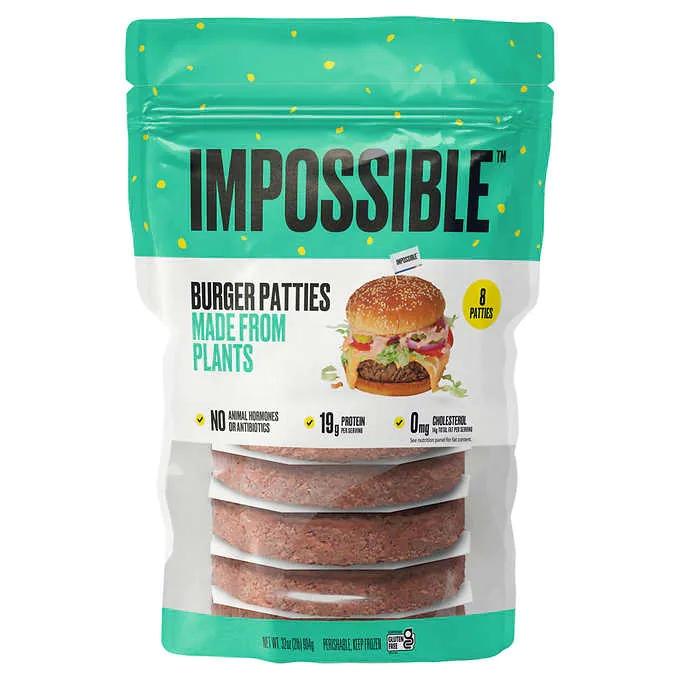 If you want to try something new between your hamburger buns this summer, pick up the Impossible Plant-Based Burger Patties. The patties are frozen and made completely with plant-based products, so they could be great for the vegetarians at your next party.
The pack includes eight patties for $10.99 with a $3.50 discount until July 24.
Cooked shrimp
Cooked shrimp is great for dishes or just to toss back with some cocktail sauce on a warm evening. The two-pound bag of the Kirkland Signature Farm-Raised Cooked Shrimp, which are peeled and deveined, costs $18.99 for Costco buyers. Or you can go with VIA Farm-Raised Cooked Shrimp, also peeled and deveined, for $16.49.
Pro tip: If you're making a shrimp salad for your next party, you also may want to check out the Pacific Seafood Wild Coldwater Pink Shrimp at Costco for $15.99. These shrimp are smaller, and may be a better size for salads and sandwiches.
Raw shrimp
Want some shrimp to throw on the barbie? Grill some raw shrimp that's already been peeled and deveined for your grilling needs. Costco's Kirkland Signature Farm-Raised Raw Shrimp costs $17.99, while VIA Farm-Raised Raw Shrimp will cost you $14.99.
Pro tip: A great hack that every Costco shopper should know is to try Kirkland Signature items, Costco's in-house brand. You may be able to get a better deal with a Kirkland product compared to a name-brand alternative.
Smoked sausage
Keep everyone happy with some smoked sausage for dinner or an afternoon barbecue. Get three pounds of Texas Smokehouse Smoked Sausage for $14.49, including a $3.50 manufacturer's discount that's good until July 17. It would be great on its own or perhaps good tossed with pasta for a yummy dinner treat.
American cheese
Top off all of your juicy burgers this summer with Kraft Singles American Cheese. American-cheese lovers will love this deal with 96 slices, or four pounds, of cheese singles. Pick up a pack for $10.19, which includes a $3.30 manufacturer's savings until July 24.
Chicken wings
You can never have enough chicken wings at a party, so pick up a bag for your next get-together to keep everyone happy. The Kirkland Signature Chicken Wings come in a 10-pound bag for $42.49, which should be plenty for everyone at your next party.
Pro tip: If you want to give your chicken wings an extra kick, pick up two bottles of Sweet Baby Ray's Barbecue Sauce for $6.99 at your local Costco or order online at costco.com.
Turkey burgers
If you want an alternative to the typical beef patties, try turkey burgers instead. The Columbus Seasoned Turkey Burgers come in a pack of 10 for $12.49 and are made from meat that was raised without antibiotics for those who might be concerned about what they're eating.
Corn dogs
When was the last time you had a corn dog on a hot, summer day? If that sounds appealing to you, pick up a pack of Foster Farms Jumbo Chicken Corn Dogs to make your mouth happy. 
The corn dogs come in a pack of 28 for $15.49, and each serving includes 10 grams of protein. And of course, the most important part of a corn dog is the outside, which is a crunchy honey batter for extra fun.
Ice cream bars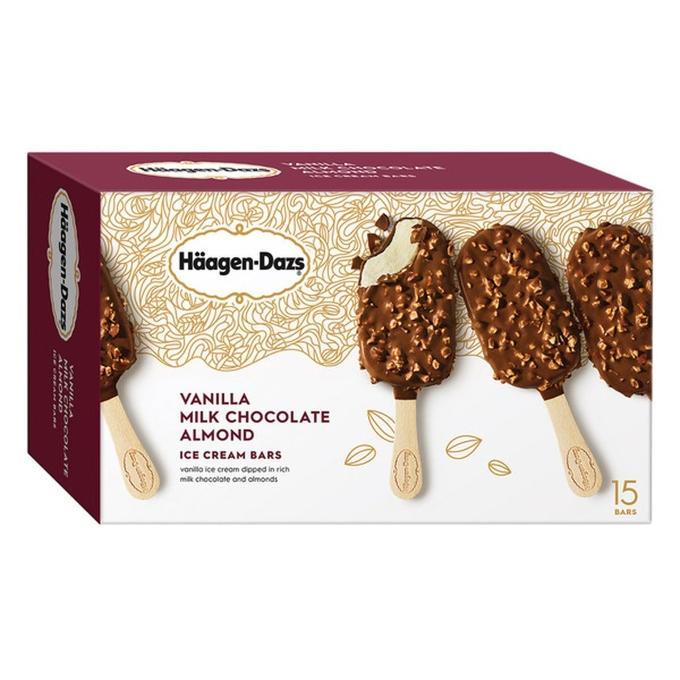 Treat yourself to the Haagen-Dazs Vanilla and Almond Bars for $13. Members also get $3.30 off until July 25. The bars are vanilla ice cream surrounded by milk chocolate and almonds to give it an extra crunch as you bite into the cold treats on a hot day.
Margarita glasses
So, you don't put glasses in your freezer, but margaritas do require ice. And who doesn't love a frozen margarita to end a day of fun in the sun?
The Libbey Margarita Glasses come in a six-pack for $9.97. The glasses are dishwasher safe, which makes them a breeze to clean at the end of the night. You can also use them to serve desserts like ice cream if you're not in the mood for a drink.
A new freezer
You have to put all your frozen goods somewhere, right? Check out the LG 27.5 cubic feet Wi-Fi Enabled InstaView Door-in-Door Refrigerator for $1,999.99. The refrigerated section's InstaView allows you to see inside the fridge without opening the door to release all that cool air that's keeping your food fresh.
The fridge also includes an ice maker, which is perfect for ice-cold summer drinks. This members-only deal includes $1,200 in savings, but you'll have to get it before the deal expires on July 24.
Bottom line
Note that Costco does have some restrictions on which credit cards they will accept. So, make sure you check out this list of the top credit cards for Costco shoppers before you head to the store.

After that, have a great time outside cooking up your frozen food items or enjoying a late-night frozen snack or drink from Costco.