When you're looking to get a new car, truck, or another kind of vehicle, you pretty much have two choices for financing: a lease or a loan. Leasing can be a convenient and inexpensive option for financing a brand new vehicle. Most leases require a minimal or no down payment, and monthly payments are often much lower than you would have with a loan.
Even though you're not taking out an actual loan when you lease a vehicle, your credit score will still factor into whether or not you're approved for a lease. Here is a look at how leases work and what you need to know about your credit before heading to the dealership.

How does leasing a vehicle work?
When you lease a vehicle, you are basically renting it from the owner for a few years. You agree to pay the owner a monthly fee that will cover the cost of the vehicle's depreciation, plus interest, over the course of the lease agreement. These payments are usually much lower than you would pay if you financed the full cost of the vehicle with a loan because the amount of the lease is less than the total price of the vehicle.
At the end of the lease term, you will have a few options. You can opt to extend the lease, return the vehicle to the owner and either lease or buy something new, or take out a loan to pay for the remainder of the car's value.
Pros of leasing a car
There are several advantages to leasing a car. First, you get to drive a new model every few years. Once you complete a lease, you can often apply for a new one with a brand new vehicle. Second, the low payments make leases a good option if you're looking to keep your monthly car expenses down.
Finally, many lease agreements don't require a down payment, and those that do are often much lower than what would be required for a loan. Add to that the fact that minimum credit scores required for leases are usually lower than those required for auto loans, and leasing can be a more attainable option for getting a new car.
Cons of leasing a car
One of the more obvious drawbacks of leasing a car is that you're not paying toward ownership of your vehicle. You pay your monthly "rental" fee and interest on the lease, and in the end, you have to give the car back and have nothing to sell or trade in to lower the cost of your next vehicle. If you keep entering into back-to-back leases, you could end up paying more money than you would have spent to purchase a car that you could pay off in five years and last you for seven or eight. You also increase the number of hard inquiries to your credit reports, which can result in dips to your score for up to a year. Hard inquiries also stay on your record for up to two years.
There are also significant mileage restrictions with leases, some as low as 10,000 or 12,000 miles per year. If you go over the mileage, you could owe additional and substantial fees when the lease is completed. You can also be charged a fee for any physical damage to the vehicle that falls outside the category of normal wear-and-tear as well as a disposition fee that is meant to cover preparing the vehicle prepared for resale.
On top of all of this, you'll likely be required to pay for GAP insurance. This is a special type of coverage that ensures if something happens to total the car, the difference between what is owed on the lease and the total value of the car will be paid for by the insurer.
What credit score do you need to lease a vehicle?
If you decide to lease a new car, one of the first things the dealership will do is run your credit. This will tell them if you are eligible for lease approval and what kind of interest rate they can offer you. Generally, you will need a score of around 620 to qualify for a lease. It's important to keep in mind that the lower your score, the fewer options you will have in negotiating a deal.
Credit guidelines for leases usually fall within the following categories:
Super prime: Includes scores of 780 and above. Lessees in this category can often negotiate the best interest rates and are considered a minimal risk.
Prime: Includes scores between 660 and 780. If you fall into this category, your approval odds are very good, but your rates will likely be higher than if you were a Super Prime lessee.
Non-prime: Includes scores between 600 and 660. If your score comes back in this range, you may be approved for a lease. However, you may have to make more of a down payment and your interest rate may be much higher than if you were in either of the other categories.
Sub-prime: Includes scores less than 600. In this range, you are unlikely to be approved for a lease. If you are, you may have much higher financial requirements than any of the other categories.
5 tips to improve your credit score before you lease
Knowing your credit scores from Equifax, Experian, and Transunion is an important first step to preparing to apply for a lease. If you would like to boost your scores a bit before moving forward, here are a few things you can do.
Correct inaccuracies on your report: Get and thoroughly review your credit reports from all three agencies and file disputes for any items that are inaccurate. Inaccuracies may negatively affect your score, and you should be able to have them removed.
Pay any items in collections: Items listed as in collections can have a significant impact on your credit score. If you have collection accounts on your report, you can contact the creditor and ask them to remove the listing in exchange for paying the balance. Once this happens, your score should get a boost.
Pay on time: If you make late payments to your creditors close to the time you are looking to lease, your score can dip. Work on learning how to manage your money and ensure that you make all of your payments on time to avoid this.
Don't overextend: Living within your means will allow you to make payments on time and ensure your credit score remains healthy. Using more of your available credit and adding hard inquiries to your report can all bring down your scores.
Pay down some of your accounts: Reducing the amount you owe on any of your credit card or loan accounts will give your scores a boost. The more you can pay down, the better.
In the end, it's up to you to decide what is best for your financial situation and lifestyle. Leasing is a great option for many people, especially if you're trying to stick to a low monthly budget or don't drive often. Financing with a loan is also a good option to explore, as you will own your car after your term is up and build equity in the vehicle as you pay. Make sure to consider all of your options before making a final decision.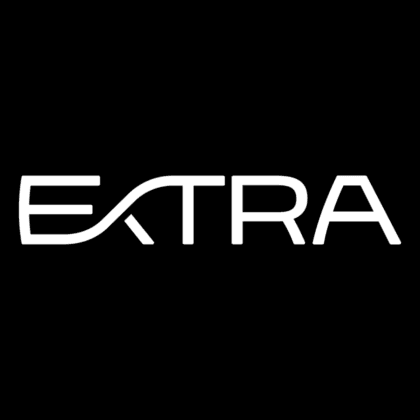 Extra App Benefits
Build your credit history every time you spend money
Works with your existing bank account
Earn up to 1% in points for rideshares, coffees, phone bills, and more