If you've been feeling underappreciated, unsatisfied, or simply unhappy in your job lately, it may indicate that the time has come to think about other work. 
There's plenty of advice online about how to choose a career, but much less when it comes to how to pivot when your career feels stagnant. 
Below are 11 indicators that you are in a dead-end job, what you can do about it, and how to avoid money stress.

There's no change in routine
When every day at work begins to feel the same, and you suspect that you'll be doing the same thing for years to come, this is an indicator of a dead-end job, according to career professionals.
If what you're currently working on doesn't align with your career goals and starts to feel boring, it may be time to look for other work. This is particularly true if you sense that there may not be many opportunities for advancement within the company.
You're not given opportunities
Career experts cite a lack of opportunity as a key indicator that you're working a dead-end job. Work can feel stagnant when it becomes tedious and you know you can contribute more.
If you're not given the chance to work on important projects, it may indicate that management does not consider you a candidate for advancement or more serious responsibility. 
If you feel your potential is untapped, it may be worth it to have a conversation with your supervisor about getting involved in some more advanced projects that better suit you.
You're overqualified or not challenged
If you've started to feel that you may be overqualified for your current gig, you may want to have a conversation with your boss or do a quick search for other companies that may utilize your skills better.
If you started with a company in an entry-level position and haven't seen much growth for an extended period of time, career experts at Indeed.com say that's a clear sign of a dead-end job. 
Many entry-level positions do offer growth opportunities, but working one for a long time — especially if you felt you were overqualified to begin with — can feel tedious.
You're not offered raises
If you haven't had a raise in a long time or your raises have simply covered a rise in the cost of living, this may indicate your chances of advancing in the company are minimal. 
This is particularly true if your company doesn't offer raises at all or only increases pay if you begin a new position. 
While many people look to side hustles when brainstorming how to make money, it's completely reasonable to expect to make a living wage from your main gig.
After an extended period of time with no raise, career experts advise bringing evidence of your value to management to kickstart a discussion of salary increases. If they are not receptive, it may be time to look elsewhere.
There are scheduling issues
Scheduling mishaps are one of many issues that can make employees flee, and create high turnover at a company. 
If management keeps disorganized plans, changes deadlines often, forgets time-off requests, and just generally doesn't respect employees' time, it becomes difficult to maintain a loyal staff.
High employee turnover is another indicator that you may be working a dead-end job. To avoid stressful scheduling mishaps, be clear with your employer about boundaries and when you are able to work — and not work.
Your input is ignored
Exactly how much your input is considered really depends on how much experience you have. Often, entry-level roles don't get a lot of say in major decisions. 
However, once you have several years of experience, your opinion about how things are done should matter more.
If you feel like you're being left out of important discussions, career experts recommend asking to join team meetings or submitting suggestions to management when appropriate. 
If your boss is completely resistant to collaborative working, it may be time to look elsewhere.
The company isn't promoting employees
If your company is consistently looking for outside hires to fill management roles, rather than promoting people who already work there, it may be a sign that there is limited growth opportunity.
The next time a job opens up, consider speaking to a supervisor about your qualifications. If you're brushed off or outright rejected, it may be time to look into other companies that offer more opportunities to advance.
Your duties haven't expanded
Generally speaking, if your job title, pay, and daily tasks seem to be at a standstill or have changed very little for a few years, career experts suggest you could be working a dead-end job.
Plenty of employees welcome the opportunity to get comfortable at their jobs, but performing the same tasks day in and day out can get tedious. 
If you've noticed very little change in your work for years, it may be time to ask about taking on more tasks or look for a more fitting role.
You're not interested in advancing
On the other hand, you may not have advanced with your company or applied for any promotions because you simply don't feel motivated to get more involved with the company.
This may indicate that you've come to a dead-end in your own mind. If taking on your boss's or another manager's job seems unappealing to you, the opportunity to advance within your company may be minimal and it may be time to consider other work.
You dread going into work
If you wake up every day dreading another eight hours in the office and nothing about your current position is fulfilling — including the opportunity to advance with your company — it may be time to jump ship.
Every job certainly has its pros and cons, and we all have bad days at work. However, if every day feels like a bad day and you truly can't see a future, it may be time to look elsewhere for fulfilling work.
There's no positive feedback
If you've been working at a job for several years and you rarely hear positive feedback from management or praise has abruptly stopped, this may indicate that you are not being appreciated for the work you do.
Career experts suggest taking stock of your workload. Have you been keeping up with tasks and priorities? Have you talked to management about the work you've accomplished? 
If you feel you're doing all you can at your job and are still not getting positive feedback (or promotions or raises), it may be time to look into other gigs.
Bottom line​
A key takeaway here is that it's OK to realize you've come to a halt within your career and look to other opportunities. 
Even if you started out at your job excited at the prospect of beginning a solid new career, immersing yourself in fulfilling work, and not having to worry about ways to crush your debt, some jobs just don't live up to our expectations.
Take stock of what your own career priorities are and what your company realistically offers. If these don't align, it may be time to take your talents elsewhere.

Join AARP and Double Your Number of Interviews Within 60 Days
Learn More
Earn Great Pay Working From Home
Free 3-class intro teaches you how to launch a bookkeeping business
Access the training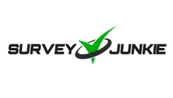 Learn More